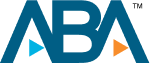 Protecting Your Rights After an Apartment Complex Shooting in Miami
Miami, the capital city of Florida, is a vibrant hub of culture, education, and government. While many residents and students enjoy the city's charms, like any urban setting, it's not immune to unfortunate events, including violence such as apartment complex shootings. Being a victim or a witness to such a traumatic event can be deeply distressing, and the aftermath can feel overwhelming. Beyond the emotional and physical toll, understanding one's legal rights and avenues for redress becomes crucial. The victim's rights attorneys at the Law Offices of Jason Turchin have significant experience representing victims of shootings in Florida, including Miami. Victims may have the right to get compensation if they are the victim of a shooting in Miami.
Legal Rights and Responsibilities
Landlords' Duty of Care: In Florida, including Miami, apartment complex owners and managers have a legal duty to ensure a reasonable level of security for their residents. This can include measures like functioning locks on doors, security personnel, well-lit common areas, and security cameras.
If a landlord fails to provide adequate security, and this failure is linked directly to a resident's injury or harm (like in the case of a shooting), they can potentially be held liable under the premises liability law.
Steps to Take Post-Incident
Medical Attention: Always prioritize health and safety. If injured, seek medical attention immediately. Even if injuries aren't immediately apparent, trauma can have delayed manifestations.

Report to Authorities

: It's often essential to notify the police immediately. A formal report can play a pivotal role in any subsequent legal actions or claims.

Document the Scene

: As much as it is safe to do so, try to capture photographs of the scene, any visible injuries, and potential security lapses. Gather witness contact information.

Speak to an Attorney

: Before making any statements or claims, it's wise to consult with a personal injury attorney familiar with Miami's legal landscape. They can provide guidance on potential avenues for compensation and legal redress.
Navigating the Legal Landscape
Statute of Limitations: Victims generally have two years from the date of the incident to file a personal injury lawsuit or wrongful death claim in Florida.
Compensation: If the apartment complex's negligence can be proven, victims might be eligible for compensation covering medical bills, therapy costs, lost wages, pain and suffering, and more.
Potential Challenges: Establishing the apartment complex's negligence can be complex. The defense might argue that the incident was unforeseeable or that the security measures in place were reasonable.
Conclusion: Seeking Justice and Healing
The aftermath of a shooting in an apartment complex is a mix of emotional trauma and legal intricacies. While no amount of compensation can truly alleviate the pain, understanding one's rights and the potential avenues for justice can provide a semblance of closure and security.
Miami residents should be aware of their rights and the responsibilities of property owners. Through collective awareness and action, communities can press for safer living environments and ensure that landlords uphold their duty of care. And if tragedy does strike, knowing the legal path forward can be an essential step in the journey towards healing and justice.
For more information to see if you might have a shooting victim claim in Miami, contact the victim's rights lawyers at the Law Offices of Jason Turchin today at 800-337-7755 for a free consultation.
Client Reviews
Get in Touch
1

Free Consultation

2

Available 24/7

3

Serving Florida, NJ, NY, and Washington, DC.
Fill out the contact form or call us at
(800) 337-7755
to schedule your free consultation.