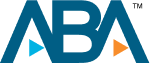 Practice Areas
The Florida personal injury attorneys at the Law Offices of Jason Turchin have helped injured accident victims recover millions of dollars in damages. Our team is led by University of Miami School of Law alumni Jason Turchin, and we look forward to helping you.
Under Florida accident law, a victim of negligence may be allowed to collect money for physical and emotional injuries. This can include money to compensate the victim for out of pocket expenses, medical bills, wage loss, and loss of earning capacity, and non-economic damages which is money to help compensate a victim for paid and suffering or emotional trauma.
Florida's wrongful death laws allow families to bring a claim for the death of their loved ones caused by negligence, which can result in Florida injury lawyers collecting damages for medical expenses, funeral costs, pain and suffering and more.
Our Florida injury attorneys have the resources necessary to help you file your Florida accident claim. Contact us online or call (800) 337-7755 today!
Don't be fooled by lawyers promising you money in the beginning of your case. Every case is unique and our goal is to treat you like a person, not a claim number. We strive to fight to get you the most money we can on your Florida personal injury claim. We can file a claim with the at-fault party's insurance company, and have the litigation attorneys who can file a personal injury lawsuit and take the case to trial if necessary.
If you were hurt in an accident in Florida because someone was negligent, you may qualify for a money settlement. We have a no fee promise: We work on a contingency fee basis and you pay us nothing at all unless you get money. You don't have to pay us anything for our fees or costs if there is no recovery. We also have a free consultation, so you can feel free to call us or chat with one of our agents today, or you can submit a contact form and we can get in touch with you if we might be able to assist.
Our Personal Injury Case Results
Florida Injury Lawyer Jason Turchin has handled more than 6,500 accident and injury claims. We are one of the largest injury firms in Florida, and have expanded our national practice to fight national insurance companies.
Jason and his team recover millions of dollars for our clients each year. Florida Injury Lawyer Jason Turchin has been part of the Super Lawyers List for several years, and is a member of the Million Dollar Advocates Forum list and Multi-Million Dollar Advocates Forum. We welcome you to read through some of our Florida accident case results to see some of the thousands of cases we have won for our clients. Please keep in mind that every case is different, and prior results should not give a promise, prediction or indication of future results. You should discuss your specific case with our office to see what your case could be worth.
Jason Turchin began his career as an associate working with attorney Roy Black, Esq. He then ran one of the largest personal injury departments for almost 6 years at Bernstein and Maryanoff before branching off to start the Law Offices of Jason Turchin more than 13 years ago. Since then, the firm has grown to be one of the largest product liability and personal injury firms in the State of Florida.
Types of Florida personal Injury Cases Our Office Handles
Our personal injury lawyers in Florida handle a multitude of personal injury claims and lawsuits throughout Florida. These include:
Slip and fall accidents
Product liability claims
Pressure cooker burn injury claims
Medical malpractice
Car accidents
Child injury claims
Drowning lawsuits
Shooting claims
Construction accident claims
Swimming pool accidents
Theme park accidents
Motorcycle accidents
Civil claims for crime victims
Sexual assault victim claims
Child molestation victim claims
Wrongful death claims
We handle many other types of claims where someone is injured or killed as a result of someone's negligence.
What Types of Personal Injury Damages Can I Recover in Florida?
If you were injured in Florida, Florida's accident law may allow you to get compensation for economic and non-economic damages. These may include:
Past medical bills
Estimated future medical expenses
Past lost wages and future loss of earning capacity
Pain and suffering
Emotional distress
Loss of enjoyment of life
Future pain and suffering
Property damage
Punitive damages
Florida Personal Injury Litigation Attorneys
Many Florida injury lawyers can only help you presuit. That means they may try to get you to accept a lower settlement because they either do not file injury lawsuits in Florida, or they don't have the team set up to refer a personal injury lawsuit to another law firm. Our Florida litigation attorneys have handled hundreds of personal injury lawsuits throughout Florida.
Not only are we equipped to file a lawsuit if necessary in your case, we are also available to accept referrals from other lawyers who need Florida cocounsel for a personal injury lawsuit. We can take a case over from another lawyer to file a lawsuit if the insurance company made a low settlement offer that was not enough to fully compensate you, or if the defendant failed to respond to the representation letter or demand.
Can I Settle My Personal Injury Case Without Filing a lawsuit?
Many Florida injury claims settle without a lawsuit ever being filed. There are many benefits to an injured person to settle presuit. Lawsuits can be very costly, and can sometimes take years to resolve. Some cases may even have a chance of getting dismissed in suit.
That said, we have designated litigation departments at the Law Offices of Jason Turchin who can file a lawsuit if appropriate to try and get you the most compensation you deserve. Our attorneys can help you decide if a lawsuit is appropriate or if we recommend resolving your case presuit.
How Long Does a Florida Injury Claim Take to Get Settled?
Every case is different. There are generally phases to your case. Typically, the case gets opened and is set up with the insurance company. During the treatment phase, you are hopefully getting the medical care you need to feel better. Once you are finalized by your doctors or we can get a good idea of the extent of your injuries and future medical needs, it may be appropriate to enter the demand phase. This is where we put together a demand presentation to the insurance company. At that point, many cases settle. If the insurance company denies the claim or doesn't offer enough money, you may opt to file a lawsuit against the at-fault party. The timing of your case depends on how long you treat, how cooperative your doctors are in getting us your medical records, how quickly the insurance company responds to the demand, and how fair the insurance company is. Lawsuits can take a long time because of deadlines given by the courts, scheduling coordination, and how much discovery needs to be done on each side. Sometimes, a lawsuit is appropriate to get the at-fault party to take responsibility and adequately compensate you for your injuries or the wrongful death of a loved one.
How Long Does a Personal Injury Case Take in Florida?
The time from your accident until settlement depends on your case. Every case is different. Some Florida accident cases can be resolved in a matter of a few months while others can take years. An experienced Florida injury lawyer can go over your case and give you an idea of what to expect. Negotiations sometimes take time to maximize your settlement. Sometimes doctors may not respond timely to reduction requests. There are a lot of factors which go into the question of how long an accident case takes to settle, but remember that we don't get paid by you by the hour. We want to fight to get you the most money we can on your case!
How Long Do I Have to Sue for an Accident in Florida?
Most people have up to 4 years to file a lawsuit for a personal injury in Florida. However, there are some nuances which can shorten that time. For example, a cruise passenger may only have 6 months to notify the cruise of their injury and one year to file a lawsuit. If the government is a defendant in an accident, an injured person may only have three years to put them on notice of the claim. If the federal government is a defendant, the time may be shorter. If the victim was injured in a nursing home or because of medical malpractice, there may only be two years to file a lawsuit, or perhaps less. If you want to file a wrongful death lawsuit in Florida, you may only have two years to do so under Florida's Wrongful Death Act. The time could be shorter, so it is important to hire a Florida injury lawyer as soon as possible if you want to file a personal injury lawsuit in Florida.
Attorneys Who Handle Life Insurance Disputes
Our life insurance lawyers have significant experience with life insurance claim lawsuits around the United States. We have handled hundreds of life insurance claims which were denied, disputed or delayed. When someone buys life insurance, they expect that their beneficiaries will get paid when the insured dies. Unfortunately, many life insurance companies try to deny life insurance claims. Some of the common life insurance lawsuits we handle are:
Claim denied for material misrepresentation
Life insurance claim by former spouse
Unauthorized beneficiary change
Life insurance interpleader
Policy mistakenly cancelled for non-payment of premiums
Denial based on exclusion
Our life insurance lawyers can review your claim to see if you may still qualify for compensation.
Pay Us Nothing Up Front!
Our Florida injury lawyers have handled more than 6,500 accident and injury cases. We are contingency fee injury lawyers in Florida who get paid a percentage of your settlement, and do not charge you any money up front. We eve waive all of our costs and fees if there is no recovery. Some lawyers may charge you money for a consultation or to look into your case, but we do not do that. We offer a free consultation and are available after hours and on weekends so if you were hurt in Florida and think you might have a case, feel free to give us a call to see if you may qualify for compensation.
What Do I Do After a Car Accident in Florida?
There are several steps to consider after a car accident in Florida to help maximize your settlement.
If you were hurt, you should consider seeking medical attention as soon as possible to document your injuries. Your medical evidence can help prove your injuries.
Save any receipts you have. This could help you get reimbursed for out of pocket expenses.
Let us know if there were any witnesses.
Don't give a statement to any insurance company without speaking with your Florida car accident lawyer first.
If you get medical treatment, you should give them both your car insurance information and your health insurance information so the insurance companies can coordinate who will pay for what treatment.
Take photographs of your injuries and any damage to your vehicle and the at-fault vehicle.
If you have surgery or a fracture, we may also get copies of your x-rays or other films.
Our trained staff can help walk you through the process. Most people have never been involved in a personal injury lawsuit in Florida. We can guide you through the case to try and ease any extra stress or pressure you might feel being involved in a legal case.
Do I Need to Hire a Personal Injury Lawyer to Settle My Case?
There is no requirement to hire a lawyer for a personal injury case. However, consider how an experienced injury lawyer can help. Insurance adjusters may have settled hundreds or thousands of cases. Insurance defense lawyers make a living fighting injury lawsuits. They generally have experience trying to minimize settlements and offering the least amount possible to get a case settled. An experienced Plaintiff's personal injury lawyer in Florida has experience with settlement negotiations and litigation. We study verdict reporters. We've tried cases before the Court. We've settled thousands of cases. No prior result can ever guarantee a similar outcome. Consider, though, how an experienced attorney can fight to get you the most money you may be entitled to.
You should also consider the experience of your personal injury lawyer. Some lawyers may handle a variety of legal case types, but may not focus the majority of their practice on personal injury claims. For example, we took over a case from a criminal defense attorney who tried to handle an injury case on his own and the case was denied. We settled the case for $100,000.00. The lawyer didn't understand case value or the legal arguments necessary to get the case settled.
Florida Injury Lawyers
If you or a family member was hurt in Florida and need a Florida injury lawyer, give us a call for a free consultation at (800) 337-7755. You can also submit a free lawyer chat on your injury case with one of our live agents, or submit a contact form and our office will get in touch if we can help. We handle personal injury claims throughout all of Florida. We serve all of Key West, Miami, Ft Lauderdale, Orlando, Tampa, Palm Beach, Lake Buena Vista, Pensacola, Tallahassee and every other city and county in Florida.
Client Reviews
Get in Touch
1

Free Consultation

2

Available 24/7

3

Serving Florida, NJ, NY, and Washington, DC.
Fill out the contact form or call us at
(800) 337-7755
to schedule your free consultation.