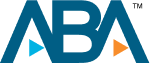 FAQs
---
Do I have to File a Lawsuit to Recover for My Injuries?
Generally, no. We will try to get every case resolved without a lawsuit. We know that lawsuits can be stressful, expensive, exhausting, uncertain, and can last several months to several years. Whenever possible, we try and resolve your case through an amicable settlement. We will not hesitate to file a lawsuit if it is within your best interest.
---
How do You get Paid for Your Legal Services?
We get paid out of the settlement or verdict award. Please contact us and we will be more than happy to explain our representation agreements.
---
Do I Have to pay any Money out of My Pocket?
No. We work for you for a contingency fee. If we do not recover money for you, we waive all costs and attorney's fees.
---
What if I do not Have Transportation to Meet With the Attorney?
No problem. We will accommodate your needs as best we can. We are available for consultation at several locations throughout South Florida and will also meet with you at your home or in the hospital. We work for you.
---
I Was Approached by an Insurance Company but I did not Sign Anything yet. What Should I do?
Insurance companies may contact you directly unless you are represented by an attorney. You are encouraged to retain an attorney as soon as possible to review your case. Insurance companies have their own best interests in mind. You have the right to have an attorney look out for your best interests as well. Many times, the insurance companies will try and have you sign a release without fully explaining all of the rights you may be giving up.
Client Reviews
Get in Touch
1

Free Consultation

2

Available 24/7

3

Serving Florida, NJ, NY, and Washington, DC.
Fill out the contact form or call us at
(800) 337-7755
to schedule your free consultation.