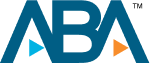 Attorney Referrals and Co-Counsel
Florida co-counsel for personal injury matters and product liability case
We co-counsel with law firms all around the US who have clients injured in Florida, or who have product liability cases and want to work with our experienced national product liability attorneys. The Law Offices of Jason Turchin co-counsels with attorneys throughout the world who have clients with cases that arise in Florida, New York, Washington DC and on cruise ships. If you are an attorney and wish to refer or co-counsel cases to our office, we are happy to work out a co-counsel arrangement so you can continue to be involved in the case, or you can refer the matter to our office.
Over the years, Jason Turchin has also acted as local counsel for out of state attorneys who need a lawsuit filed in Florida and need to associate with an attorney here. Jason is admitted in all Florida and Federal Courts in Florida and can act as your local counsel for class actions, personal injury litigation, commercial litigation, product liability claims, airplane litigation, accident claims, cruise accidents, and many others.
If you wish to co-counsel or refer a case to our office, please call us at (954) 515-5000 or toll free at (888) 998-4284, or you can submit your inquiry online.
Selling a Personal Injury Practice in Florida
If you are a Florida personal injury lawyer who wants to sell their practice, you may have some options. Our personal injury law firm can work with injury lawyers in Florida who want to retire and wind down their law firm.
Retiring from the practice of law can be both stressful and positive. On one hand, you have spent your entire career building up your client base and developing a reputation in the community. On the other hand, you may be looking forward to retiring and spending more time with your family or pursuing other interests.
If you are considering selling your personal injury law firm, there are a few options to keep in mind.
Sell Personal Injury Law Firm in Florida When Retiring
Florida's Ethics Rules permit the sale of a law practice. Rule 4-1.17 permits the sale of the entire practice, or the entire area of practice, to 1 or more lawyers or law firms authorized to practice law in Florida.
The rules generally require written notice served by certified mail, return receipt requested, on each of the seller's clients of (1) the proposed sale; (2) the client's right to retain other counsel; and (3) the fact that the client's consent to the substitution of counsel will be presumed if the client does not object within 30 days after being served with notice.
If a representation involves pending litigation, the Bar rules require authorization from the court for any substitution of counsel or termination of representation. The seller may disclose, in camera, to the court information relating to the representation only to the extent necessary to obtain an order authorizing the substitution of counsel or termination of representation.
A client may object to the proposed substitution of counsel and could opt to obtain their own counsel moving forward.
Merge a Personal Injury Practice
Another option for a retiring personal injury lawyer is to merge their practice into another. If you want to wind down your personal injury practice as you get ready to retire, or wish to slow down your practice, you may have the option of merging your practice with another personal injury practice. By merging your practice with another, you may continue to enjoy the fruits of your years of labor building your client base and practice. Firm mergers may involve discussions about fee division, client consents, and conflicts of interest, but the overall goal should be mutual. Both the retiring attorney and merging firm should both enjoy a benefit of working together.
How to Sell a Personal Injury Practice in Florida
If you are an injury lawyer in Florida who wants to retire or who is no longer able to handle the personal injury cases you have, feel free to contact us at 800-337-7755. Jason Turchin can discuss your options with you.
What to do if a personal injury lawyer dies in Florida
If you are the spouse whose loved one was an accident lawyer in Florida who died, you may still be able to collect significant revenue for the lawyer's estate. Give us a call to discuss the situation and we can go over your options. The lawyer's estate may still be entitled to money owed to the deceased lawyer, as well as significant future revenue.
Client Reviews
Get in Touch
1

Free Consultation

2

Available 24/7

3

Serving Florida, NJ, NY, and Washington, DC.
Fill out the contact form or call us at
(800) 337-7755
to schedule your free consultation.