$5 Million +
Vehicle Product Liability
$4 Million +
Wrongful Death
$3 Million +
Consumer Product Liability
$1.45 Million
Medical Malpractice
$1.25 Million
Car Accident
$500,000
Apartment Complex Shooting
Full Policy Limit
Life Insurance Claim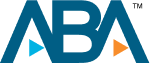 Our Personal Injury Lawyer can Help Throughout Florida, New Jersey, New York and Washington DC
When you need a Miami personal injury lawyer, you should always feel free to contact the Law Offices of Jason Turchin for a free consultation at (800) 337-7755. Every store, restaurant, theme park, nursing home and driver generally has a duty to use reasonable care and make sure nobody gets hurt from their negligence. If you were hurt and it was not your fault, you can hire a personal injury attorney to help fight for the compensation and benefits you deserve. Whether you had a car accident, slip and fall, experienced the wrongful death of a loved one, were injured because of a defective product, had a motorcycle accident, have a probate dispute, or need help filing a life insurance claim, the Law Offices of Jason Turchin is here to help you with your claim.
Jason Turchin, Esq. has handled more than 6,500 accident and injury claims throughout Florida and has recovered millions of dollars from companies whose negligence injured others. We are happy to review your case to see if you might be entitled to any money or other compensation, as each case is different. Jason Turchin, Esq. has appeared in national, international and local media on various cases, and he is often consulted by the media on newsworthy cases, including CBS Evening News, NBC6, Bloomberg News, USA Today, ABA Journal, and Rolling Stone. If you ask, "I need a personal injury attorney near me", you might find a Personal Injury Attorney serving Miami at the Law Offices of Jason Turchin is right for you. We are on call after hours and on weekends for a free consultation, and also offer a touch-free internet-based sign up process from the comfort of your own home.
Over the last few years, electric pressure cookers are being sold at most major retailers and online stores, including Bed Bath and Beyond, Best Buy and Amazon. Unfortunately, many of these electric pressure cookers do not hold up to the safety features that they advertise. Most of these pressure cookers advertise that they have several safety features to ensure that the pressure cooker can never open while it is still under pressure. However, our pressure cooker lawyers have handled many claims on behalf of customers whose lids blew off of the pressure cooker and exploded hot contents onto the customer. Attorney Jason Turchin was named as one of the lead counsel in a federal consolidated Tristar pressure cooker lawsuit in Federal Court, New Jersey against Tristar pressure cookers with several claims by customers burned by the Power Pressure Cooker. Miami personal injury attorney Jason Turchin is also one of the lead pressure cooker lawyers in a class action lawsuit filed against Sunbeam Products for allegedly defective Crockpot electric pressure cookers.
Cars are the most common means of transportation in the United States, and there have been many reported vehicle defects which have injured and killed drivers and passengers. Our vehicle product liability lawyers have handled many claims on behalf of those injured or killed as a result of manufacturing and design defects in cars. The Law Offices of Jason Turchin was one of the first law firms to file an airbag shrapnel injury claim against Honda and Takata, a defect which led to more than 80,000,000 vehicles recalled. We've also handled claims involving airbags which deployed without an accident, also referred to as inadvertent airbag deployment, as well as defective tire and tread separation claims, and many other vehicle defect cases.
Customers have an expectation that the products they buy are safe for use. If you use a product as intended, or according to the instructions, and you still get hurt, you may be entitled to significant money damages for any injuries and medical expenses that you incurred as a result of the defective product. Unfortunately, many companies evaluate how many people may get hurt from their products compared with how much money they might have to spend settling those claims. This analysis could also lead to company being responsible for punitive damages. Defective consumer products may include hair products which cause hair to fall out, oil which can burn through someone's skin, a knife with a safety lock that doesn't always lock, a child stroller which can cause amputation of a finger, a baby swing which can fall, food which has glass or other foreign particles in it, consumer products which can cause burn or electrocution injury, dehumidifier claims which can cause fire injury or significant property damage, and many other injury and wrongful death claims. A personal injury attorney in Miami can help fight claims where a product was defectively designed or manufactured.
When you get a prescription filled at a pharmacy, you expect that the pharmacist or pharmacy technician at Walgreens, CVS, Publix, Walmart or your local pharmacy will dispense the medication according to the prescription. Unfortunately, pharmacies could mess up and give the wrong dosage, or give a customer a different customer's medication. This can lead to severe injury or even death. If you were given the wrong dosage by the pharmacist or another patient's medication and suffered any injury or required medical care, you may be entitled to significant compensation from the pharmacy. Pharmacy errors may also arise for failing to help someone get medication in an emergency. For example, if someone has diabetes and forgot their medication, and goes to a pharmacy for help and the pharmacist turns the person away without trying to replace the medication or acting reasonably, a personal injury lawyer in Miami could hold the pharmacy liable if the person dies or suffers injury.
If you were the intended beneficiary on somebody's Will and that Will was changed last minute, as a result of undue influence or when the person did not have the capacity to make the change, you may be entitled to challenge the Will to have a court decide whether you're entitled to any inheritance or property under the Will. You may have a limited time to file a Will contest in Florida.
If you need help filing a life insurance claim in Florida, or want to dispute a beneficiary change or designation, a life insurance attorney can assist you with the claim handling. If somebody changes their life insurance beneficiary when they did not have the capacity to do so, or changed it as a result of the undue influence of another family member or person, you might be able to challenge the beneficiary change to have the beneficiary form put back to the way it was before the change was attempted or made. Some policies are wrongfully denied for material misrepresentation. Sometimes if there is a beneficiary dispute or there is no beneficiary listed, a life insurance company may try to write the check out to the estate of the person who died. The probate lawyers at the Law Office of Jason Turchin have a lot of experience handling these claims and can work with our life insurance team to handle the life insurance distribution. Life insurance companies may also file an interpleader lawsuit against all possible beneficiaries whenever there's a beneficiary dispute. When this happens, the life insurance company often gives the policy benefit to the court and lets the parties fight between themselves over who is the rightful beneficiary to the policy benefits. Our life insurance lawyers have handled hundreds of life insurance claims and can assist you with nearly every type of life insurance claim in Florida.
COVID-19 Claim Help
Coronavirus has impacted nearly the entire United States in a very short period of time and caused significant economic loss, personal injury and wrongful death. Hundreds of nursing home residents died from coronavirus and thousands more were injured. Nursing homes, group homes and assisted living facilities may have failed their residents by not protecting them from coronavirus when they knew or should've known of its danger. Under Florida nursing home law, nursing homes may be negligent in failing to provide for the safety of those under their care. A resident who caught coronavirus in a nursing home may be able to file a nursing home lawsuit with the assistance of a personal injury attorney in Miami. A nursing home wrongful death lawsuit may be filed on behalf of a resident who died from coronavirus while in a nursing home because of the negligence of the nursing staff or group home. Coronavirus related lawsuits may also arise from insurance claims for loss of use which are denied because of a virus exclusion, against stores or restaurants whose employees had coronavirus and infected someone else, or business disputes because of COVID-19.
A wrongful death is generally where someone dies because of the negligence of another. Under the law, certain family members may be entitled to make a claim for the wrongful death of a loved one for their emotional pain and suffering, any medical expenses incurred by the person before they died, funeral expenses and more. A wrongful death claim may arise because of a fatal motor vehicle accident, a fatal motorcycle accident, medical malpractice, a defective product which kills somebody, nursing home negligence, a fatal drunk driving crash, or as a result of a crime, like a shooting in an apartment complex in Miami.
Stores and restaurants generally have a duty to reasonably maintain their properties to make sure that foreign objects don't exist on the floor which could injure a customer. If you slipped and fell in a restaurant in Miami, the restaurant may be responsible to pay for all of your medical treatment and pain and suffering caused by their negligence. A slip and fall may occur at a restaurant, hotel, theme park, or big box store like Walmart, Target, Publix, Kmart, or Winn-Dixie. A Personal Injury Attorney in Miami can evaluate your case to determine if you might be entitled to compensation for your injuries.
Motorcyclists could get seriously injured or killed if they get into a car accident. Cars and trucks still have a duty to look out for motorcyclists before they switch lanes, and have been held negligent for rear ending a motorcyclist, or failing to stop at a stop sign and striking a motorcyclist. Because of the lack of protection, a motorcyclist may suffer a much more serious injury because of a crash then someone who was in a car. Common motorcycle injury claims involve broken bones, road rash, head injuries, and fatality.
When you get hurt in a car accident that is not your fault, you may be entitled to money for your pain and suffering, and assistance with your medical expenses and lost wages. A car accident can happen when somebody runs a stop sign, runs a red light, is texting while driving, is drunk driving, or otherwise fails to keep a proper lookout or is negligent and operating their vehicle. Florida has a no-fault law which means that your own insurance company may pay a portion of your medical expenses and lost wages, while the at fault party's insurance should cover the difference. If you were hurt by somebody who did not have insurance, a personal injury lawyer in Miami can help you make an uninsured motorist coverage claim on your own insurance policy if you purchased the coverage.
If you or a loved one was a victim of a crime, you may be able to file a civil claim for crime victim compensation in addition to any restitution claim you might pursue in a criminal case. A civil crime victim's rights case may include a situation where someone is shot and killed in an apartment complex in Miami, robbed and assaulted at an ATM, the victim of child molestation by a clergy, school employee, neighbor, teacher, coach or other trusted person, rape or sexual assault, or stabbing, any of which occurred because of inadequate or negligent security on the property, school or home.
If you were a passenger on a cruise who slipped and fell or was hurt because of the negligence of a crewmember, you may be able to file a claim against Carnival Cruise, Royal Caribbean, Disney Cruise Lines, or Norwegian Cruise Lines for your personal injury. The cruise line generally has a duty to use reasonable care under the circumstances. If they fail to do so, a personal injury lawyer in Miami may be able to help you file a cruise lawsuit for your injuries. You generally have one year from the date of incident to file your cruise injury lawsuit.
If your family member was injured or died in a nursing home because of neglect, you may be able to file a nursing home negligence lawsuit in Miami. This could include a situation where a family member contracted coronavirus and died in the nursing home, a nursing home patient who got bedsores, or a fall at a nursing home. Nursing homes have a general duty to provide for the safety of all of the patients and residents in their care.
Medical malpractice is unfortunately common in Florida. There are many reported cases every year. A medical malpractice claim may include a failure to diagnose a fracture in an x-ray resulting in the paralysis or serious bodily injury to the person, late diagnosis or missed diagnosis of cancer, operating on the wrong body part, or leaving a medical object or sponge inside of somebody which may result in additional surgery or complications because of the error. Medical malpractice may also include giving a patient the wrong medication or the wrong dosage of medication, resulting in additional injury that would not have otherwise happened but for the malpractice.
There are many other negligence cases which may allow you to file a claim for personal injury as a result of somebody else's fault. This could include bedbug bites, food poisoning, employee negligence, improper stacking of items on a shelf in a store, failure to warn of a dangerous condition, swimming pool drowning and injuries, trampoline injury, and injury at school, like a child who fell on a playground, or was struck by a bat in a batting cage or on the schoolyard. A Miami Personal Injury Lawyer at the Law Offices of Jason Turchin can review your case to see if you might be able to bring a general negligence claim.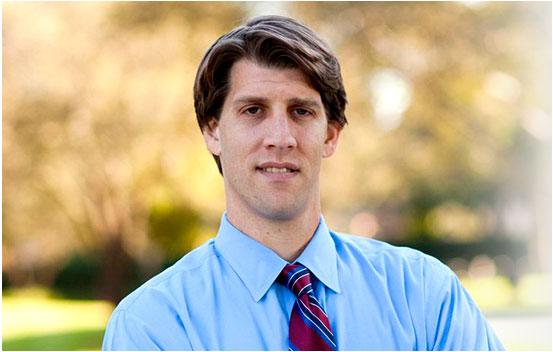 Meet Jason Turchin
Accident Victim's Rights Attorney Jason Turchin, Esq. represents individuals and families who were victimized by accidents, wrongful death, and violent crimes. He has represented victims and families injured or killed because of motor vehicle accidents, serious falls, wrongful death, drunk driving, firearms, vehicular manslaughter, rape, molestation, & assault ...
Client Reviews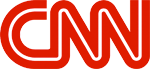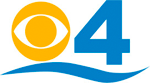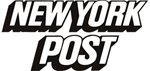 Get in Touch
1

Free Consultation

2

Available 24/7

3

Serving Florida, NJ, NY, and Washington, DC.
Fill out the contact form or call us at
(800) 337-7755
to schedule your free consultation.