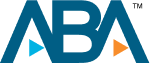 Steps to Take Following a Theme Park Accident in Orlando
Orlando is renowned worldwide for its plethora of theme parks, ranging from the magical realms of Walt Disney World to the adventurous universe of Universal Studios. Every year, millions of tourists flock to these entertainment havens, seeking excitement and fun-filled memories. However, on rare occasions, the joyous atmosphere is pierced by unexpected accidents or mishaps.
Theme park accidents, although infrequent, can cause significant injuries and trauma. If you or someone you know becomes a victim, it's imperative to understand your legal rights and the steps to take post-incident. The Orlando theme park lawyers at the Law Offices of Jason Turchin can help fight for the compensation you deserve. Feel free to call us at 800-337-7755 for a free consultation or chat with our agents today.
Immediate Steps for Safety and Legal Protection
Seek Medical Attention: Whether it's a minor injury or something more severe, consider getting a medical evaluation. Some injuries, especially those related to head trauma, may not manifest immediately.
Notify Park Authorities: Report the incident to the theme park management. They'll typically have procedures in place for such events, including incident report forms that you should fill out.
Document Everything: Click photographs of where the accident occurred, any visible injuries, and potential hazards that might have contributed to the accident. If there were witnesses, collect their contact details.
Avoid Giving Detailed Statements: While it's important to report the incident, be cautious about giving detailed statements to theme park authorities or their insurance representatives without consulting a lawyer.
Understanding Florida's Theme Park Reporting Laws
In Florida, major theme parks are often required to report significant injuries that occur on rides to Florida investigative agencies. These reports can be invaluable in understanding the frequency and nature of accidents in specific parks or rides.
Legal Avenues and Challenges
Premises Liability: Theme parks are expected to maintain a safe environment for their guests. If the accident was a result of negligence, like a malfunctioning ride or poor maintenance, the park could be held liable.
Product Liability: If a ride malfunction, due to its design or manufacturing defect, led to the injury, the ride manufacturer and theme park company might be held responsible.
Proving Negligence: One of the central challenges in such cases is establishing negligence on the part of the theme park or ride manufacturer. Expert testimonies, like from engineers or safety specialists, may be required.
Comparative Fault: Florida follows a comparative negligence rule where an Orlando theme park may have to compensate the victim if they are at least 50% responsible. If the injured party is found partly at fault (for example, not following safety instructions), any compensation might be reduced proportionally.
Seeking Experienced Legal Counsel
Navigating the legal intricacies post a theme park accident can be daunting. Moreover, theme parks, backed by their vast resources, can present formidable opposition. Hence, consulting with an experienced personal injury attorney in Orlando becomes crucial. They can guide you through the complexities, ensuring your rights are upheld, and helping secure fair compensation.
Safety First, Justice Always
While theme parks in Orlando promise and mostly deliver a safe experience, accidents can and do occur. The key is awareness. Understand safety guidelines, but also know your rights if things go south. The journey after a traumatic event can be arduous, but with the right legal guidance, justice can be served, helping to ensure that such incidents see a diminishing frequency in the future.
Client Reviews
Get in Touch
1

Free Consultation

2

Available 24/7

3

Serving Florida, NJ, NY, and Washington, DC.
Fill out the contact form or call us at
(800) 337-7755
to schedule your free consultation.