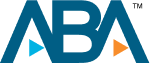 Denied Life Insurance Claim in Miami? You May Have Options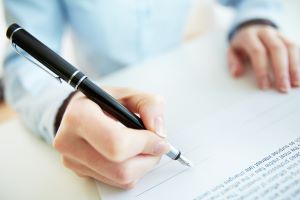 Our Miami life insurance claim lawyers understand the frustration and heartache that comes with a denied life insurance claim. Losing a loved one is hard enough, and battling an insurance company's denial only adds to the stress. In this guide, I want to share my experienced perspective and guide you through the steps to challenge the denial effectively. Together, we can navigate this challenging situation and fight to try and secure the financial support you rightfully deserve.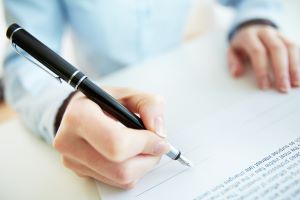 Understanding the Denial Reason:
The first step in resolving a denied life insurance claim is understanding why it was denied. It could be due to missed premiums, discrepancies in the policy, or incomplete documentation. Identifying the exact reason is often crucial for building a strong case.
Review Your Policy Thoroughly:
Let's dive into the details of your insurance policy together. Understanding the policy's terms, conditions, and exclusions is often essential. This knowledge can arm you with the information needed to counter the denial effectively.
Contact Your Insurance Provider:
Prompt communication with your insurance company is often key. Consider reaching out to them immediately, questioning the denial and seeking clarification. Keeping records of all communication may be invaluable in our fight.
Gather Comprehensive Documentation:
Our Miami life insurance claim denial lawyers can guide you on collecting all necessary documents—your policy, medical records, beneficiary details, and every piece of correspondence with the insurer. A meticulous collection of documents can strengthen our case significantly.
Consult with a Miami life insurance claim denial lawyer
I have years of experience handling cases involving denied life insurance claims and life insurance lawsuits. With my background in insurance claim denials, I can provide guidance tailored to your situation. Together, we can draft a powerful formal appeal or life insurance lawsuit in Miami.
Filing a Formal Appeal:
With my assistance, we can prepare a compelling formal appeal to the insurance company. We can present a clear, evidence-backed case that demands attention and action if warranted.
Mediation or Legal Action:
If necessary, I can represent you in mediation or even take legal action if the insurer remains uncooperative. Our goal is to tirelessly advocate for your rights, fighting to help ensure you get the justice you and your loved one deserve.
Miami life insurance claim lawyers
At the Law Offices of Jason Turchin, our dedicated team of life insurance lawyers in Florida is committed to providing exceptional legal services across the state. We have experience in handling life insurance claims and fight to try and secure rightful benefits for our clients, regardless of their location in Florida—be it Miami, Orlando, Tampa, Jacksonville, or any other part of the state. If you're facing a life insurance dispute, don't hesitate to reach out to us for a free consultation. Our experienced attorneys are here to guide you through the process, fighting to help you receive the compensation you rightfully deserve. You should not be alone in this fight; we are here to support you every step of the way if you may be entitled to benefits and your claim was wrongfully denied. Contact us today for a free consultation.
Client Reviews
Get in Touch
1

Free Consultation

2

Available 24/7

3

Serving Florida, NJ, NY, and Washington, DC.
Fill out the contact form or call us at
(800) 337-7755
to schedule your free consultation.