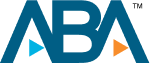 Miami Life Insurance Lawyers
Experienced Legal Representation for Life Insurance Claims in Miami, Florida
Miami, a vibrant and diverse city known for its beautiful beaches, rich cultural heritage, and thriving business community, is home to many residents who rely on life insurance policies to provide financial security for their loved ones. Navigating the life insurance claims process can be challenging, particularly when claims are denied, delayed, or disputed. The Law Offices of Jason Turchin can handle life insurance cases in Miami, offering experienced legal representation to help ensure that your rights and interests are protected. If you need assistance with a life insurance claim in Miami, call our team for a free consultation at 800-337-7755, and let us provide the legal support you need.
Miami's Court System and Life Insurance Claims
Our firm has experience handling life insurance claims in all Circuit and County Courts in Miami and Miami-Dade County, as well as the federal courts which oversee claims in the city. We are well-versed in the intricacies of the local court systems and can help you navigate the legal process to help secure the benefits you deserve. Some key aspects of Miami's court system and life insurance claims include:
Jurisdiction: Life insurance claims may be filed in Miami-Dade County Circuit Court, Miami-Dade County Court, or the United States District Court for the Southern District of Florida, depending on the specific details of your case.
Filing a lawsuit: If negotiations with the insurance company fail to resolve your claim, our experienced attorneys can help you file a lawsuit in the appropriate court to pursue the benefits you are entitled to.
Discovery process: Once a lawsuit is filed, both parties may engage in a discovery process to gather evidence and build their respective cases. Our team can work diligently to gather the necessary documentation and evidence to support your claim.
Court appearances and hearings: Throughout the litigation process, our attorneys can represent you in all court appearances and hearings, advocating for your rights and interests.
Settlement negotiations and trial: Our experienced Miami life insurance lawyers can continue to negotiate with the insurance company on your behalf, seeking a fair settlement for your claim. If a settlement cannot be reached, we can represent you in court and present a case to the judge or jury to help secure the benefits you deserve.
Types of Life Insurance Claims We Handle in Miami
The Law Offices of Jason Turchin handles a wide range of life insurance claims in Miami, including:
Denied claims: If your life insurance claim has been denied, our experienced attorneys can help you challenge the decision and fight for the benefits you deserve.
Delayed claims: When life insurance claims are unreasonably delayed, our team can help expedite the process and fight to ensure that you receive your benefits as quickly as possible.
Disputed claims: If multiple parties are claiming the same life insurance benefits, our attorneys can often help resolve the dispute and protect your rights.
Beneficiary disputes: Our firm can assist you in navigating the complex process of resolving beneficiary disputes, ensuring that the rightful beneficiaries receive the life insurance proceeds.
Policy lapses and cancellations: If your life insurance policy has lapsed or been canceled, we can help you determine whether it can be reinstated and fight to recover any benefits you may be entitled to.
Interpleader actions: In cases where the insurance company is uncertain about who the rightful beneficiary is, they may file an interpleader action in court. Our attorneys can represent your interests in these proceedings and work to secure your rightful share of the benefits.
Bad faith claims: If the insurance company has acted in bad faith by denying, delaying, or disputing your claim without a valid reason, our team can help you pursue additional damages for their misconduct.
Why Choose the Law Offices of Jason Turchin for Your Miami Life Insurance Claim?
When it comes to handling life insurance claims in Miami, the Law Offices of Jason Turchin has a proven track record of success. Here are just a few reasons why you should consider working with our team:
Experience: With years of experience handling life insurance claims in Miami and throughout Florida, our attorneys have the knowledge and experience necessary to effectively represent your interests and secure the benefits you deserve.
Personalized attention: Our firm is dedicated to providing personalized, compassionate legal representation to each of our clients. We take the time to understand your unique situation and develop a tailored legal strategy to meet your specific needs.
Results: We have a history of obtaining favorable outcomes for our clients in life insurance claims, whether through negotiated settlements or successful litigation in court.
Contingency fee basis: Our attorneys handle life insurance claims on a contingency fee basis, meaning you pay nothing upfront, and we only collect a fee if we successfully recover benefits on your behalf.
Contact Us for a Free Consultation on Your Miami Life Insurance Claim
If you are facing a life insurance claim issue in Miami, don't hesitate to reach out to the Law Offices of Jason Turchin for a free consultation. Our experienced Miami life insurance attorneys are ready to help you navigate the complexities of the claims process and fight for the benefits you deserve. Call us today at 800-337-7755 or contact us online to schedule a free, no-obligation consultation and discuss your case.
Client Reviews
Get in Touch
1

Free Consultation

2

Available 24/7

3

Serving Florida, NJ, NY, and Washington, DC.
Fill out the contact form or call us at
(800) 337-7755
to schedule your free consultation.