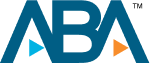 How to Find the Best Miami Injury Lawyer
In the heart of Miami, Florida, with its vibrant nightlife, beautiful beaches, and bustling streets, life is always in motion. But like any major city, accidents can and do happen, necessitating the experience of a seasoned Miami personal injury lawyer.
Why You Need a Personal Injury Lawyer in Miami
Miami's rhythm can sometimes be broken by unexpected events like car accidents, slip and falls, personal injury, or even more severe incidents. When these disruptions strike, they can bring along stress, pain, mounting medical bills, and often, disputes with insurance companies. During such tough times, a personal injury lawyer in Miami can become an indispensable ally. They can work tirelessly to secure the rightful compensation you deserve, allowing you to focus on recovery and healing.
The Importance of Local Experience
In a city as diverse and dynamic as Miami, it's often essential to have a lawyer who understands the nuances of local courts, and the intricacies of local regulations. Their knowledge of Miami's legal landscape can be helpful in handling the case.
Qualities to Seek in a Miami Personal Injury Lawyer
Experience: It's often important to inquire about the number of years the lawyer has been dedicated to personal injury law. Seasoned attorneys often have a wealth of knowledge and can anticipate challenges that newer lawyers might overlook.
Track Record: Dive into their past case histories. A strong record of favorable outcomes in cases similar to yours can boost your confidence in their abilities. However, keep in mind that past success does not guarantee or predict future success. Every case is different. Do not try and guess what your case might be worth based on an attorney's past wins.
Client Testimonials: Hearing firsthand experiences from previous clients can offer a realistic view of the attorney's dedication, professionalism, and approach. However, keep in mind that attorneys may handle thousands of cases, and testimonials are often just the opinion of one person.
Transparency: A commendable lawyer should maintain clarity about their fees, the process, and possible outcomes, ensuring you're not left in the dark.
Miami's Unique Legal Landscape
Miami boasts a melting pot of cultures, activities, and legal intricacies. Accidents that occur in specific locales, like Miami Beach or during famous events like spring break in Miami might be governed by distinct rules. Moreover, incidents like boating or jet-ski accidents in Biscayne Bay come with their own set of regulations. Your attorney should be well-versed with all these nuances to efficiently navigate your case.
Choosing Your Miami Injury Lawyers
Your pursuit of justice post injury isn't always just about compensation; it may be about peace of mind, closure, and ensuring such incidents see a decrease in the future. At the Law Offices of Jason Turchin, our dedication is to each Miami resident seeking our help. We pride ourselves on understanding Miami's distinct challenges and seek to stand by you, every step of the way.
To learn more about how we can assist you in your personal injury journey, explore our comprehensive website at www.jasonturchin.com. If you'd prefer a direct conversation to discuss your situation, don't hesitate to call us at 800-337-7755. Our team is ready to lend a listening ear and provide professional guidance.
Searching for the best injury lawyer in Miami can sometimes be challenging, as every situation is unique. You should consider looking for the best injury attorney near you in Miami that will meet the specific needs of your case. At the Law Offices of Jason Turchin, our Miami injury lawyers are ready to see if you may qualify for compensation for your injury claim in Florida.
Client Reviews
Get in Touch
1

Free Consultation

2

Available 24/7

3

Serving Florida, NJ, NY, and Washington, DC.
Fill out the contact form or call us at
(800) 337-7755
to schedule your free consultation.