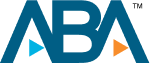 Personal Injury
Our Florida Personal Injury Lawyers Handle Cases Throughout Florida
Personal Injury Claims in Florida
If you were injured in an accident in Florida, finding the best Florida Personal Injury Attorney for your case can mean the difference between a settlement and walking away with nothing in your pocket. If you were injured due to another person's negligence, you may be entitled to financial compensation for your pain and suffering, lost wages, and medical expenses. Florida Personal Injury Lawyers at the Law Offices of Jason Turchin are skilled attorneys who have helped thousands of people settle their personal injury claims in Florida, and they want to help you too. Call (800) 337-7755 to learn more about how we can help you and to see if you have a case. We offer a free consultation, so feel free to call today.
What is Personal Injury?
Personal injury means that the injury or harm was inflicted upon a person's body, mind, or emotions. When someone suffers harm from an accident, there is often another person who can be held liable, or legally responsible, for that injury.
Personal injury cases typically involve out of court settlements between the two parties and their respective insurance companies, where the parties negotiate with each other and agree on an amount of money that will resolve the case.
If the parties are unable to come to a settlement agreement, the injured party can choose to file a lawsuit in civil court and claim that the defendant is responsible for causing her harm and owes her monetary damages for her pain and suffering.
Types of Personal Injury Cases
Personal injury encompasses a vast range of accident types. Some common claims include:
Car accidents in Florida are often caused by careless or reckless drivers who fail to obey traffic laws. Motorists may be found negligent when they fail to exercise reasonable care on the road, which includes failing to yield to other drivers, ignoring stop signs, improperly changing lanes, texting while driving, and driving under the influence of drugs or alcohol. We've handled thousands of Florida car accident claims.
People slip and fall on wet surfaces or other debris that property owners should have either removed or at least warned those using the premises about. When the floor is littered with debris and other substances, then this may create a dangerous condition for all on the property. If you slipped and fell at a store, like Walmart or Publix, the company may be responsible to pay money for all of your injuries and pain.
Product liability is a legal term that refers to the manufacturer or seller of a certain product being held liable for damages when that product causes harm to consumers. Both sellers and manufacturers may be held liable because both had a hand in the chain of distribution of the product to the consumer. The three main types of defects include:
Manufacturing Defects: A defect that occurs in the assembly of a product.
Design Defects: Something wrong in the design of the product makes it unsafe.
Marketing Defect: The product is marketed in an unsafe way, including inadequate safety warning and instructions.
Defects in automobiles also fall under the product liability umbrella. Vehicles should be designed, manufactured, marketed, and distributed to consumers with the utmost care. When a vehicle already on the market has a known defect, distributors owe a duty to warn drivers of the dangerous condition within the vehicle, usually in the form of a notice of recall. If they fail to warn consumers, they can be held liable for injuries arising out of a defective automobile. We handle many automotive defects, including defective airbags, brakes, accelerators, engines, and more.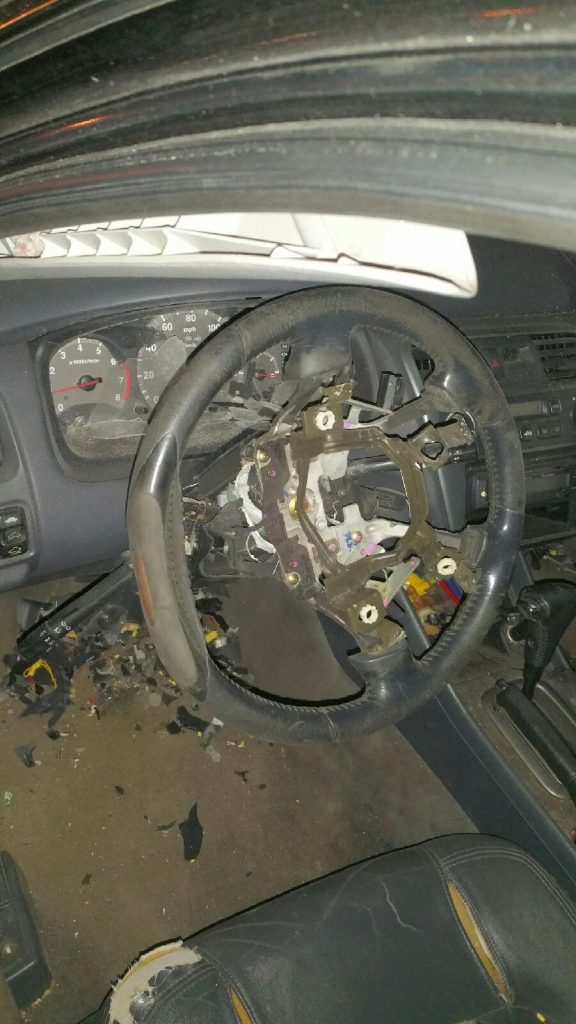 Crimes and other injuries may be prevented when security systems are adequate. Sadly, property owners often fail to take proper steps to ensure their premises is secure from potential dangers, and may be liable for damages when you are the victim of a crime. Examples of negligent security include inadequate surveillance footage, improperly trained guards or no guards patrolling at all, and making the property easily accessible to wrongdoers by improper gatekeeping. We've handled many crime victim's rights cases in Florida over the years, including those involving church molestation, sexual assault at an ATM, apartment complex murder, and more.
Guests staying at hotels expect their temporary living quarters to be safe and clean. When guests are bitten by bed bugs, hotel owners and managers may be found liable for failure to properly inspect the room for bed bugs and for failure to properly fumigate or remove the bugs from guest rooms.
Falling Objects
In retail stores, employees often carelessly place items on the shelf or improperly stack merchandise in the aisles of the store. If boxes or items fall, people can easily get hurt. If the employees could have reasonably foreseen a person getting injured when they failed to secure items in the store, the store can be held liable for damages.
When an elevator suddenly drops, loses control and goes up and down, when an electrical malfunction causes a fire, or when the elevator is not evenly leveled, accidents can happen and people can get hurt. Building owner, property managers, elevator companies, and electricians may be held liable if you are injured in an elevator. Our elevator lawyers in Florida have handled numerous injury cases where someone was hurt after the elevator dropped suddenly.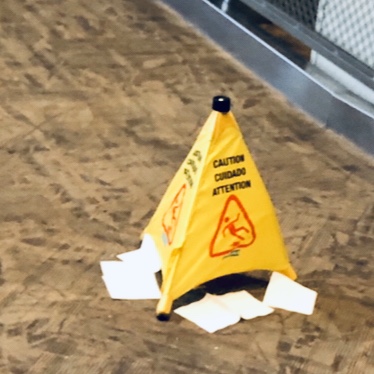 Swimming Pool Injuries
Getting injured at a swimming pool is common in Florida. Common injuries include slip and falls, lifeguard negligence, burns and scrapes, over-chlorination injuries, and sometimes even accidental drowning. Our wrongful death lawyers have significant experience with drowning cases in lakes and pools in Florida.
Inadequate food preparation and handling can lead to bacteria and foreign objects contaminating food that will be distributed to consumers. Some injuries include stomach pain, diarrhea, vomiting, and mouth, throat, and dental injuries when foreign objects become stuck in food.
Assailants who commit sexual assault or molestation may be prosecuted in a criminal court, but victims may be entitled to compensation in a civil court for injuries sustained if someone else's negligence contributed to the assault.
Nursing homes are regulated by the state, and nursing home owners and staff must provide reasonable care to patients. If your loved one was abused, mistreated, or neglected by nursing home staff, then you may be entitled to financial recovery for injury.
Gun owners have a duty to exercise reasonable care when handling, storing, and securing a deadly weapon. If the gun is improperly handled or secured, serious injury or death by gunshot is imminent, and the owner of the gun may be liable if injury was foreseeable and could have been prevented.
Getting hurt involves not only pain and suffering, but medical expenses, lost wages, and sometimes even property damages. Having a personal injury lawyer fighting for your rights can mean money in your pocket. Jason Turchin and his team of Florida Personal Injury attorneys want to help you recover the damages you are entitled to. Call (800) 337-7755 today for your free consultation!
Contact Personal Injury Victim's Rights Advocate and Lawyer Jason Turchin today to see how our office can assist you. We handle personal injury cases throughout the entire state of Florida (FL) and are available for co-counsel arrangements and consultation throughout the country. Our legal team will prosecute personal injury cases in every county and city in Florida including Miami, Ft Lauderdale, Tampa, Orlando, Ocala, Largo, Key West, Islamorada, West Palm Beach, Stuart, Treasure Coast, Jupiter, Clearwater, South Beach, Miami Beach, Aventura, Liberty City, Miami Dade County, Broward County, Palm Beach County, and Brevard County, just to name a few.
Call us today at (800) 337-7755 or contact us online for a free consultation. Our law firm is available 24 hours a day, 7 days a week, including weekends and holidays to discuss your potential personal injury or accidental death case.
Visit our Social Media Sites as Well for More Information
Facebook – LinkedIn – Twitter – Our Blog
Why Choose Jason Turchin and His Team of Florida Personal Injury Attorneys?
With thousands of personal injury cases successfully handled, our team has the experience, knowledge, and dedication needed to fight for your rights and try to secure the compensation you deserve. We understand the emotional and financial toll that an injury can have on you and your family, and we are here to support and guide you through every step of the process.
Personalized Attention and Compassionate Representation
We know that every case is unique and requires personalized attention. Our Florida injury lawyer team takes the time to listen to your story, understand your needs, and develop a tailored strategy to achieve the best possible outcome for your case. We believe in compassionate representation and treating our clients with the respect and care they deserve.
Proven Track Record of Experience
Our team's success speaks for itself. Jason Turchin has handled more than 6,500 injury cases. We are committed to using our experience and resources to maximize your recovery.
No Fees Unless We Win
We understand that pursuing a personal injury claim can be financially challenging. That's why we work on a contingency fee basis, meaning you don't pay any fees unless we win your case. We believe that everyone deserves access to quality legal representation, regardless of their financial situation.
24/7 Availability and Free Consultation
We know that accidents and injuries can happen at any time, which is why we are available 24/7 to assist you. We offer a free, no-obligation consultation to help you understand your rights and options. Don't hesitate to reach out to us for the help you need.
If you or a loved one has been injured due to someone else's negligence, don't wait to take action. Contact Jason Turchin and his team of Florida Personal Injury Attorneys at (800) 337-7755 to schedule your free consultation and start the process of securing the compensation you deserve.
Client Reviews
Get in Touch
1

Free Consultation

2

Available 24/7

3

Serving Florida, NJ, NY, and Washington, DC.
Fill out the contact form or call us at
(800) 337-7755
to schedule your free consultation.