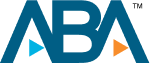 How is Pain and Suffering Calculated After an Accident?
Accidents occur daily, leaving a profound mark on the lives of those involved. Aside from the visible physical injuries and property damage, there's an intangible yet significant aspect: pain and suffering. Evaluating this element is pivotal in personal injury claims and legal proceedings. But what exactly goes into determining the extent of pain and suffering?
In this blog post, we explore the intricate process of calculating pain and suffering after an accident. We unravel the complexities involved and illuminate the methods employed to ensure a just compensation amount.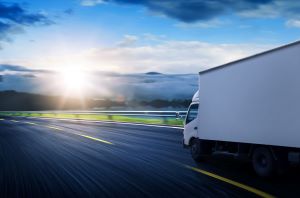 Understanding Pain and Suffering

Before we delve into the calculation process, let's define what we mean by "pain and suffering." Pain and suffering refers to the physical and emotional distress an individual experiences as a result of an accident or injury. This can include a wide range of negative emotions and experiences, such as:
Physical Pain: This includes the actual physical discomfort and agony resulting from the injuries sustained in the accident. It may involve anything from minor aches and pains to severe, debilitating conditions.
Emotional Distress: Accidents can be traumatizing. Emotional distress encompasses feelings of anxiety, depression, fear, and even post-traumatic stress disorder (PTSD) that may develop after an accident.
Loss of Enjoyment: An accident may prevent you from participating in activities or hobbies you once enjoyed. This is considered a form of suffering, as it affects your overall quality of life.
Loss of Consortium: This aspect relates to the impact the accident has on personal relationships, particularly spousal relationships.
The Multiplier Method
One common method for calculating pain and suffering is known as the "multiplier method." Here's how it works:
Calculate Economic Damages: Begin by adding up all the economic damages resulting from the accident. This includes medical expenses, property damage, and lost wages.
Determine a Multiplier: A multiplier is then used to quantify the non-economic damages, which include pain and suffering. The multiplier can be any amount from 1 to 1,000,000 or more, depending on the severity of the injuries and the emotional distress suffered.
Apply the Multiplier: Multiply the total economic damages by the chosen multiplier to arrive at a figure that represents the pain and suffering component of the compensation.
For example, if your economic damages amount to $60,000, and a jury considers a multiplier of 3, then your pain and suffering claim would be $160,000.
The Per Diem Method
Another approach to calculating pain and suffering is the "per diem" method. In this method:
Determine a Daily Rate: A daily rate is established, representing the cost of your pain and suffering for each day you experience it. This can be a challenging figure to quantify, as it depends on the individual's circumstances.
Calculate the Total: Multiply the daily rate by the number of days you experienced pain and suffering as a direct result of the accident.
The per diem method is often used for shorter-term injuries, where the duration of suffering is relatively well-defined.
Comparable Cases
Another tool that lawyers use in evaluating pain and suffering is through careful analysis of prior jury verdicts and settlements. Juries can award money for both past and future pain and suffering. Even seemingly small cases can result in large pain and suffering awards.
Why Choose Jason Turchin as Your Personal Injury Attorney?
When it comes to navigating the intricate process of calculating pain and suffering after an accident, having the right personal injury attorney by your side can make all the difference. This is where Jason Turchin stands out as a trusted legal professional with years of experience in personal injury law.
Experienced and Seasoned Guidance You Can Trust
Jason Turchin is not just any attorney; he is a seasoned professional with a wealth of experience in personal injury law. With more than 6,500 cases under his belt, he understands the nuances of calculating pain and suffering in a way to help maximize the value of claims he handles. His experience allows him to assess your situation comprehensively and determine the most suitable method tailored to your unique circumstances.
Personalized Guidance for Your Unique Case
Every personal injury case is as unique as the individuals involved. Jason Turchin recognizes this fact and provides personalized guidance that is specifically tailored to your situation. He takes the time to understand the intricacies of your accident, injuries, and resulting pain and suffering. By delving deep into the details, he can craft a robust strategy to ensure you receive the compensation you rightfully deserve.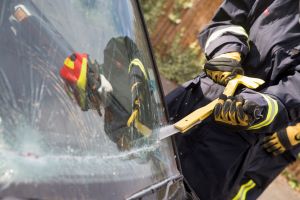 Your Florida Injury Lawyer
Understanding how pain and suffering is calculated after an accident is often essential for anyone seeking just compensation for their ordeal. While the process involves complexities and nuances, recognizing the influencing factors and seeking legal counsel can significantly aid in navigating these challenges. Remember, your pain and suffering generally deserves acknowledgment and fair compensation as you work toward recovery and rebuilding your life. With the right support and legal representation, you can better ensure that your intangible damages are properly valued and compensated.
Client Reviews
Get in Touch
1

Free Consultation

2

Available 24/7

3

Serving Florida, NJ, NY, and Washington, DC.
Fill out the contact form or call us at
(800) 337-7755
to schedule your free consultation.