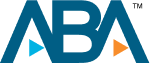 Car Accidents
Florida Car Accident Attorney
Have you been injured in a car accident in Florida? Call attorney Jason Turchin today for a free consultation at (800) 337-7755. As a Florida car accident attorney, Jason Turchin has represented thousands of car accident victims. Call us for a free consultation with your Florida auto accident claim at (800) 337-7755 or submit your case online.
Representing Car Accident Victims Throughout Florida
Car accidents often happen when you least expect them to, and when they do happen, they can be a confusing and scary time for all involved. After an accident, you may find yourself suddenly hit with a large amount of medical bills and a number of other expenses you weren't expecting to be hit with in the midst of your recovery.
When another driver causes an accident and you are injured, it is expected that the at fault driver's insurance company will compensate you for your medical losses and damages. However, dealing directly with insurance companies who find reasons not to pay you can be tricky. Hiring an experienced car accident lawyer in Florida can help put your mind at ease and allow you to focus on healing while, we focus on your financial recovery. Jason Turchin and his team of car accident attorneys have experience negotiating with and dealing with insurance companies who don't want to pay. If you've been injured, don't hesitate and call us today at (800) 337-7755.
Common Causes of Car Accidents in Florida
Florida has some of the most dangerous highways and roadways in the world, so car accidents due to driver negligence are common. Some of the most common include:
Speeding
Distracted Driving
Texting or talking on the phone while driving
Road rage and aggression
Drowsiness
Financial Loss After a Car Accident
When you are involved in a car accident, you may expect to incur a number of expenses. The following losses are most commonly reported after an injury results from a car accident:
Medical Expenses – Even if your injuries aren't serious, accidents may result in an ambulance ride to the nearest hospital, where medical personnel will examine you for common injuries such as broken bones, sprains, contusions, and neck and back trauma. A hospital bill plus an ambulance ride may be anything but cheap. A victim of a car accident may experience continual pain with follow up at specialists and rehabilitation facilities for further treatment, which racks up the medical bills even higher and often beyond what health insurance or your own car insurance may cover.
Property Damage – It is often no easy financial feat to repair a vehicle that has been damaged in a car accident. You could be entitled to compensation for the damages and diminished value caused by an accident.
Loss of Wages – Between doctors appointments and physical therapy sessions after you are injured in a car accident, you could have to take a few hours to the entire day off of work, possibly more than once a week. Through no fault of your own, you could be losing income that you could have been earning if you didn't have to miss work in order to heal.
Pain and Suffering – In addition to other damages you may be entitled to recover, you could also get money for your pain and suffering.
Car Accidents and Florida Law
Florida law provides that your auto insurance company must have personal injury protection, or PIP. This law enables your auto insurance company to provide up to $10,000 in personal injury protection benefits to help you pay for expenses, such as medical bills and other damages that result from a car accident.
Typically, the driver who is responsible for the accident and his or her insurance company is responsible for covering any remaining damages and expenses that PIP didn't cover. However, responsibility in under Florida law can be tricky. If your case goes to trial, the judge or jury may decide that you shared responsibility in causing the crash.
Florida uses what is called "pure" comparative fault rule for car accidents. What this means is that the judge or jury decides the damages you are awarded basis on your percentage of fault. For example, say you were going through a green light and another vehicle strikes you from the side, believing that they had a green light. If a jury cannot tell who was responsible, they could assess 50/50 liability. This means that if the jury awards you $100,000 in damages, you may collect $50,000.00 due to your percentage of blame.
Contact an Experienced Florida Car Accident Lawyer
Our team of Florida car accident lawyers are committed to getting the financial compensation you deserve. We know that this can be a frustrating time dealing with what feels like a never ending stream of expenses, phone calls and stress, and we're here to help so that you can focus on healing and move on from your car accident.
If you were injured in a car accident, call the Law Offices of Jason Turchin for a free consultation today at (800) 337-7755 to get the financial compensation you deserve.
How do You get Paid on My Florida Car Accident?
We work on a contingency fee, which means you don't pay us any money for fees or costs unless your case is settled or won at trial. We waive all fees and costs if there is no recovery.
What Insurance Companies do You Handle Car Accident Claims Against in Florida?
We can handle claims against every insurance company which does business in Florida. In fact, over the years, we've fought claims against many of the major insurance companies, like GEICO, Allstate, USAA, MetLife, Progressive, Zurich, Gainsco, 21st Century, Liberty Mutual, Lincoln General, and many others. We can handle both bodily injury claims and uninsured/underinsured motorist claims throughout all of Florida.
Miami Automobile Accident Lawyer – FL Auto Accident Attorney
Our Florida car accident lawyers can help you if you were hurt in a car accident in Florida. Motor vehicle crashes are often the result of careless driving, failure to yield the right of way, failure to keep a proper look out, improper lane change, failing to maintain equipment, and failure to use due care. Through our complex method of investigation, we will research the insurance information on all possible defendants including the vehicle driver and vehicle owner and their financial worth if insurance is inadequate. Often, we look into the background of the defendant to see if they have a history of crime or traffic offenses.
Contact a Florida Car Accident Lawyer for a Free Consultation
Florida Automobile Accident Victim's Rights Attorney Jason Turchin represents many victims injured or killed as a result of a car accident. Our law office will assist our clients through all aspects of the claim, including property damage repair, treatment of injuries, contact with the police or state attorney's office, settlement of medical bills, negotiations with the insurance company or responsible party, and filing a lawsuit if necessary. Call (800) 337-7755 today.
We understand that our clients went through a traumatic event. Our friendly staff is trained to work with clients to properly handle their case. We can recommend doctors of nearly every medical specialty, including Orthopedists, Orthopedic Surgeons, Chiropractors and Chiropractic Clinics, Physical Therapy facilities, Rehabilitation Centers, Neurologists, Neurosurgeons, Hand Surgeons, Foot and Ankle doctors, and all other areas of medicine.
Florida Car Accident Lawyers Handling a Claims Against Most Insurance Companies
We estimate that over 95 percent of all cases our office handles are settled without a lawsuit. Lawsuits can be very expensive, stressful, and time consuming, although we have litigation attorneys on staff to file a lawsuit and take your case to trial if necessary. Our lawfirm has settled cases with nearly every automobile insurance company in the state of Florida, including GEICO, Progressive, State Farm, Allstate, US Security, United Auto, MetLife, Response, Unitrin Direct, Ocean Harbor, USAA, Zurich American, Safeco, AIG, Nationwide, Liberty Mutual, Lincoln General, St Paul Travelers, and esurance. We are not afraid to take on the big automobile insurance companies.
Due to statutes of limitations, the time to bring an automobile injury or death claim is limited. It is important to consult with an automobile accident victim's rights advocate and lawyer immediately to protect your legal rights. Our office will fight to try and recover any lost wages, past and future medical expenses, emotional damages, pain and suffering, and mental anguish allowed by law for the victim and their family. We also handle several wrongful death claims arising out of auto accidents and will fight to recover funeral expenses, loss of companionship and consortium, net accumulations, mental anguish and suffering of survivors, and all other rights.
Contact Florida Automobile Injury and Death Victim's Rights Advocate and Lawyer Jason Turchin today to see how our office can assist you. We handle cases throughout the entire state of Florida (FL) and Washington, District of Columbia (DC) and are available for co-counsel arrangements and consultation throughout the country. Our legal team will prosecute civil automobile injury and death victim cases in every county and city in Florida including Miami, Ft Lauderdale, Tampa, Orlando, Ocala, Largo, Key West, Islamorada, West Palm Beach, Stuart, Treasure Coast, Jupiter, Clearwater, South Beach, Miami Beach, Pinecrest, Kendall, Aventura, Liberty City, Miami Dade County, Broward County, Palm Beach County, and Brevard County, just to name a few.
Call us today at (888) 988-4284 for a free consultation. Our law firm is available 24 hour a day 7 days a week including weekends and holidays to discuss your potential automobile accident injury or accidental death case.
Visit Our Social Media Sites as Well for More Information
Client Reviews
Get in Touch
1

Free Consultation

2

Available 24/7

3

Serving Florida, NJ, NY, and Washington, DC.
Fill out the contact form or call us at
(800) 337-7755
to schedule your free consultation.