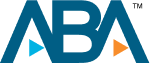 Miami Car Accident Lawyer
Our Miami car accident lawyers have handled thousands of car accident claims in Florida. If you were hurt in a car accident in Miami, you could be entitled to compensation for your injuries. Call a Miami car accident lawyer at the Law Offices of Jason Turchin today for a free consultation at (800) 337-7755.
Car accidents in Miami are so common due to dangerous roads and negligent drivers. Almost every day, we hear on the news in Miami about another fatal car accident. With hundreds of thousands of fatal crashes each year, car accidents remain one of the leading causes of death in the United States. It is estimated that between 20 and 50 million additional people are injured each year. With US-1 earning the rank of the most dangerous highway in America according to a recent report, car accidents in Miami are frequent, and can be disastrous and deadly.
Miami Car Accident Lawyers
While Miami roads and highways are dangerous and crashes often lead to death, injury is more common. Typical injuries that arise from a car accident include fractures and broken bones, head injuries, spinal cord injury, muscle spasms, and lacerations. Most common in in car crash injuries, however, include sprains, strains, and pain in the neck and back. If you have been injured as a result of another driver's negligence, you should immediately contact qualified Miami car accident attorney Jason Turchin.
Negligent Driving in Miami
Negligent driving takes on many forms. Some common examples of driver negligence include speeding, reckless driving, illegal lane change and swerving, illegal U-turns, careless driving, talking or texting on the phone while driving, and driving under the influence of drugs or alcohol.
What to do After a Car Accident in Miami
Say you've just been rear ended at a traffic light in Miami. What should you do? Always call the police and file a police report to obtain all necessary information regarding the at fault driver and his insurance, as well as information about the crash and damage reports. Exchanging information on your own with the at fault driver can be risky and may lead to misrepresentations and deception about important details. It is important that you go to the hospital or doctor immediately after the crash or as soon as possible if you have any injuries, even if your injuries appear to be minor. Even minor car accidents can lead to years of neck and back pain if left untreated.
Who Pays for Your Medical Bills Following a Car Accident in Miami?
So now that you're well into your recovery, you've no doubt racked up a lot of high medical bills and expenses. Fortunately Florida has a law that says your auto insurance company pays up to $10,000 in personal injury protection (PIP) benefits to help you pay for your medical expenses, lost wages if you had to take time off of work for your recovery, and a number of other expenses. What about the at fault's driver's insurance? Shouldn't he be responsible for your bills since he was responsible for causing the crash?
Who Pays for Pain and Suffering?
In Florida, the at fault party is responsible for all expenses that your PIP doesn't pay, as well as pain and suffering if you have any permanent injury as a result of the accident. The law gets a bit technical, but generally if you have any injury which is expected to be permanent, no matter how small, the law entitles you to make a claim for pain and suffering.
Call Us for a Free Consultation for Your Miami Accident Claim, Even After Hours or on Call Hours
Jason Tuchin and his team of Miami accident attorneys handle car accident cases that arise from all over Dade County, including City of Miami, Miami Beach, Homestead, Coral Gables, Kendall, Aventura, Pinecrest, Cutler Ridge, Miami Springs, Hialeah, and Doral.
If you or a loved one has suffered an injury as a result of a car accident in Miami, an experienced Miami car accident lawyer at the Law Offices of Jason Turchin wants to help you. Call (800) 337-7755 today for your free consultation.
Client Reviews
Get in Touch
1

Free Consultation

2

Available 24/7

3

Serving Florida, NJ, NY, and Washington, DC.
Fill out the contact form or call us at
(800) 337-7755
to schedule your free consultation.