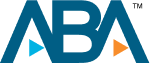 Life Insurance Beneficiary Dispute in Florida: How to Handle Competing Beneficiaries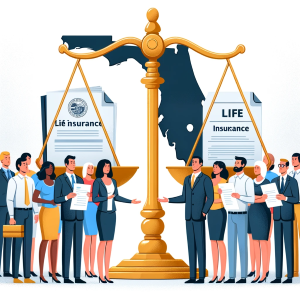 Navigating life insurance claims can be a challenging process, especially in the face of disputes among beneficiaries. In Florida, where life insurance policies form a critical component of estate planning and financial security, understanding how to manage such life insurance beneficiary disputes is crucial. This article aims to guide you through the complexities of handling competing beneficiaries in life insurance beneficiary disputes and claims in Florida.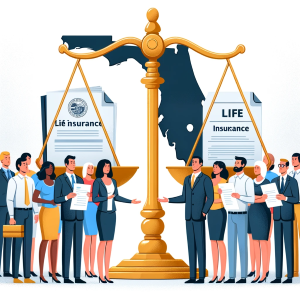 Understanding Beneficiary Designations
Life insurance policies require the policyholder to designate one or more beneficiaries who will receive the policy's proceeds upon their death. These designations can be straightforward or complex, depending on family dynamics and the policyholder's intentions. It's essential to understand that these designations are legally binding and dictate who will receive the benefits, regardless of other estate planning documents unless successfully contested.
Common Causes of Life Insurance Disputes Among Beneficiaries
Disputes often arise when there is ambiguity in the beneficiary designation, when the policyholder changes beneficiaries, especially close to their time of death, or when there is a suspicion of undue influence. Florida life insurance law is intricate in dealing with these disputes, and understanding the legal ground is vital for a fair resolution. Dealing with a life insurance beneficiary dispute can be stressful, but our Florida life insurance lawyers have significant experience and can walk you through the process.
Legal Grounds for Contesting Life Insurance Beneficiary Designations
In Florida, life insurance beneficiaries might contest a designation if they believe it was made under duress, coercion, or undue influence. Furthermore, if the policyholder lacked mental capacity at the time of the change, this could be grounds for a dispute. Each case is unique, and the courts will consider the totality of circumstances surrounding the designation.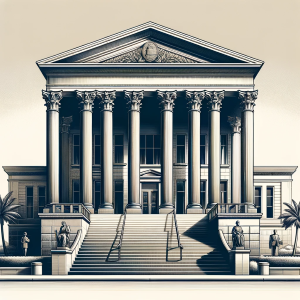 Steps to Resolve Life Insurance Beneficiary Disputes
Seek Legal Advice: Engaging a lawyer experienced in Florida life insurance law is often crucial. They can offer guidance based on the specifics of your case and the nuances of Florida statutes.
Mediation and Negotiation: Often, life insurance beneficiary disputes can be resolved through mediation or negotiation, avoiding the need for lengthy and costly litigation.
Litigation: If a resolution isn't reachable through negotiation, litigation might be necessary. In such cases, a court will examine the evidence and make a determination based on Florida law.
Avoiding Life Insurance Disputes
Preventing life insurance disputes is preferable to resolving them. Policyholders should ensure their beneficiary designations are clear and up-to-date, reflecting their current intentions. Regularly reviewing and updating these designations, especially after major life events like marriage, divorce, or the birth of a child, is advisable.
Conclusion
Life insurance beneficiary disputes in Florida can be complex, but with the right approach and legal guidance, they can be navigated successfully. Understanding your rights and the legal framework governing these policies is the first step in resolving any disputes that arise.
Client Reviews
Get in Touch
1

Free Consultation

2

Available 24/7

3

Serving Florida, NJ, NY, and Washington, DC.
Fill out the contact form or call us at
(800) 337-7755
to schedule your free consultation.