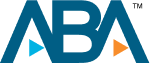 Life Insurance Beneficiary Disputes
National Life Insurance Lawyers: Beneficiary Disputes
Beneficiary disputes often arise when the deceased person changed a beneficiary form prior to dying, and there is disagreement as to whether the change of beneficiary was valid. If you believe you are entitled to life insurance benefits, or need assistance defending a claim by a prior beneficiary for life insurance proceeds, call us for a free consultation at (800) 337-7755 or submit your case information online.
If the Insured Changed the Life Insurance Beneficiary, is There a way to Invalidate it?
Most courts will invalidate a life insurance beneficiary change form if it was changed as a result of fraud, undue influence, lack of capacity, or insane delusion. This means, for example, that if the insured was elderly or ill and changed the beneficiary to another person and may not have had their faculties together at the time the change was made, a court may invalidate the change form so it reverts back to the previous form. Often, insurance companies will initiate an Interpleader action where there is a beneficiary dispute.
Our office has represented beneficiaries in change of life insurance beneficiary disputes. We often look at medical records of the deceased person, witness statements, and other evidence to help determine the person's mental state when the form was signed.
Most insurance companies also have strict procedures in place which must be followed in order to change a beneficiary. We can review the policy and change forms to see if the procedures were properly complied with. If not, this may also invalidate the change of beneficiary.
Beneficiary Disputes Handled by Life Insurance Attorneys
Whether you live in Florida, New York or Washington DC, or the deceased or another beneficiary lives there, or in other states as well with local counsel when necessary, we can investigate and pursue life insurance beneficiary disputes.
Life Insurance Disputes on Contingency fee
If you are disputing the beneficiary on a life insurance policy, or believe you are rightfully entitled to the life insurance benefits, we can assist with your life insurance claim on a contingency fee basis. This means we waive all fees and costs if there is no recovery.
Miami Life Insurance Beneficiary Dispute – Ft Lauderdale Life Insurance Claimant Dispute
Call us today at (888) 988-4284 for a free consultation. Our life insurance beneficiary dispute attorney is available 24 hour a day 7 days a week including weekends and holidays to discuss your potential Florida life insurance beneficiary claim.
Visit Our Social Media Sites as Well for More Information
Facebook – LinkedIn – Twitter – Our Blog
Understanding Beneficiary Disputes and How to Address Them
Life insurance policies are designed to provide financial protection and peace of mind to the beneficiaries when the insured person passes away. However, disputes can arise when multiple parties claim the same benefits, or when there is a disagreement about the validity of a change in beneficiaries. Understanding the reasons behind these disputes and how to address them can help you navigate the complex process of resolving beneficiary disputes.
Common Causes of Beneficiary Disputes
Several factors can lead to beneficiary disputes in life insurance claims, such as:
Recent changes to beneficiary designations: If the insured person changed the beneficiary shortly before their death, questions may arise about the validity of the change or whether it was done under duress or undue influence.
Unclear or ambiguous beneficiary designations: If the policy does not clearly indicate the intended beneficiary or contains conflicting information, it may lead to disputes among potential beneficiaries.
Divorce, remarriage, or family disputes: Changes in the insured person's family situation, such as a divorce or remarriage, can lead to disputes over the rightful beneficiary, especially if the policy has not been updated to reflect these changes.
Disputes involving minors or disabled beneficiaries: When the designated beneficiary is a minor or has a disability, disputes may arise over who should manage and distribute the benefits on their behalf.
How to Address Beneficiary Disputes
When faced with a beneficiary dispute, it is essential to take the following steps to protect your rights and interests:
Consult with an experienced life insurance attorney: A knowledgeable attorney can review your case, provide legal advice, and help you determine the best course of action to pursue or defend your claim.
Gather and review relevant documents: Collect all documents related to the life insurance policy, including the policy itself, beneficiary designation forms, and any correspondence or communication with the insurance company.
Investigate the circumstances surrounding the dispute: This may involve reviewing the insured person's medical records, interviewing witnesses, and gathering other evidence to support your claim or defend against another party's claim.
Consider negotiation or mediation: In some cases, disputes can be resolved through negotiation or mediation, which can save time and resources compared to litigation.
Prepare for litigation, if necessary: If negotiation or mediation is unsuccessful or not appropriate, be prepared to take your case to court to protect your rights and interests.
Choosing the Right Attorney for Your Beneficiary Dispute
When facing a beneficiary dispute, you should consider working with an attorney experienced in handling life insurance claims and disputes. The best life insurance attorneys for you may:
Have a strong track record of resolving life insurance beneficiary disputes.
Be familiar with the applicable laws and regulations governing life insurance claims in your jurisdiction.
Provide personalized attention and guidance throughout the process, keeping you informed of your case's progress and addressing your concerns.
Be willing to take your case to trial, if necessary, to protect your rights and interests.
Life insurance beneficiary disputes in life insurance claims can be complex and challenging to navigate. By understanding the common causes of these disputes and taking the appropriate steps to address them, you can protect your rights and interests, and ultimately, secure the benefits you are entitled to. Working with an experienced life insurance attorney may be essential to ensuring the best possible outcome in your case.
Client Reviews
Get in Touch
1

Free Consultation

2

Available 24/7

3

Serving Florida, NJ, NY, and Washington, DC.
Fill out the contact form or call us at
(800) 337-7755
to schedule your free consultation.