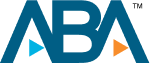 The Impact of Florida Law on Life Insurance Claims
Life insurance is a contract designed to provide financial support to beneficiaries in the event of an insured person's death. However, navigating life insurance claims can be a complex process, fraught with challenges and ambiguities. In Florida, specific state laws and regulations can influence the outcome of these claims. Understanding this legal landscape of a Florida life insurance claim can be pivotal for beneficiaries seeking to ensure their rights are protected and they receive the benefits due to them.
The Basics of Life Insurance in Florida
Life insurance policies generally fall under two categories:
Term Life Insurance: This covers the insured for a specific period. If the policyholder passes away within this period, the beneficiaries receive the death benefit.
Whole Life Insurance (or Permanent Insurance): This provides coverage for the entire life of the policyholder, with some policies even accruing a cash value over time.
Florida's Specific Life Insurance Law Provisions
Grace Period: Florida law mandates a grace period of at least 30 days for premium payments. If the policyholder dies during this grace period, the insurance still generally has to pay the death benefit, although they may deduct the outstanding premium.
Incontestability Clause: After a life insurance policy has been in effect for two years, the insurer cannot contest its validity, except under certain conditions, like non-payment of premiums.
Accidental Death: If the cause of death is accidental (for example, a car accident), some policies might pay additional benefits. However, definitions and provisions vary.
Cancellation Notice: If a policy owner fails to make timely premium payments, Florida law generally requires the life insurance company to send a specific notice to the policy owner on how they are giving the policy owner time to pay the outstanding premiums in order to keep the policy active.
Challenges in Life Insurance Claims
Denial of Claims: Insurance companies can sometimes deny claims based on reasons like non-disclosure of medical history or perceived policy violations by the insured. A denial of life insurance benefits for a material misrepresentation can be frustrating, but sometimes that denial can be reversed. Florida's incontestability clause can also offer protection against such denials, provided the policy has been active for over two years.
Delay in Payment: Florida law mandates that life insurance benefits must be paid promptly, usually within 30 days of the insurer receiving the death certificate. If there are delays beyond this, the insurance company might be required to pay interest.
Interpleader Actions: At times, when there's a dispute over who the rightful beneficiary is, insurance companies might file an interpleader action. This involves depositing the policy amount with the court until the dispute is resolved.
Steps to Take if Facing Claim Issues
Documentation: Ensure all communications with the insurance company are documented. Keep copies of submitted forms, claims, and any correspondence.
Legal Counsel: Given the intricacies of Florida law and the high stakes involved, consulting with an attorney experienced in life insurance claims can be beneficial. They can guide beneficiaries through the process, advocate on their behalf, and challenge unjust claim denials.
Free Florida Life Insurance Lawyer Consultation
Life insurance claims, by their nature, come at emotionally challenging times. The added stress of navigating the claims process can be overwhelming. However, with a solid grasp of Florida's laws governing life insurance, beneficiaries can approach the process with confidence, ensuring that they receive the benefits intended for them and honoring the wishes of their deceased loved ones.
If you need a Florida life insurance lawyer, call the attorneys at the Law Offices of Jason Turchin today for a free consultation at 954-515-5000 or chat with our team today.
Client Reviews
Get in Touch
1

Free Consultation

2

Available 24/7

3

Serving Florida, NJ, NY, and Washington, DC.
Fill out the contact form or call us at
(800) 337-7755
to schedule your free consultation.