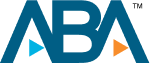 Material Misrepresentation
Life insurance denied because of material misrepresentation
If your life insurance claim was denied because of a material misrepresentation, let us review your life insurance claim to see if the benefits should be paid. Call us for a free life insurance claim review at (800) 337-7755 or submit your life insurance claim online. Our life insurance attorneys can handle life insurance claims, demands, and life insurance litigation in all Florida state and federal courts, New York, Washington DC, and many other state and federal courts.
We handle life insurance litigation and claim assistance on a contingency fee basis, which means we also waive all fees and costs if there is no recovery for you.
Can I Still get Money if the Insurance Company Denied My Life Insurance Claim Based on Material Misrepresentation of the Insured in the Policy Application?
Yes. It depends on the facts of each case to determine what you are owed. We are happy to review the policy application or any documents you have to determine whether the benefits are owed. There are several ways in which a Court or jury could find that the life insurance benefits are still owed, even with a misrepresentation on a life insurance application.
Florida's life insurance law, for example, may require that the insurance company prove that the misrepresentation was actually material. This means that even a misrepresentation of certain things may still get you coverage, unless the insurance proves that the discrepancy was material. We can review the application or policy, and any other documents you have to see if you have a claim.
Factual Disputes as to What the Insured Knew at the Time of the Application may Also get Your Benefits Paid
The language of the insurance policy application may assist us with getting your benefits paid. If the insured signed the application to the best of his or her knowledge and belief, the insurance company may have to prove that the insured actually knew or believed something else than what they stated on the application. Since the insured passed away, this is very difficult for the life insurance company to prove.
Certain language in life insurance policy applications may mean that an omission or misrepresentation in an insurance application, when the application is completed to the best of the applicant's knowledge and belief, is not a basis for rescission of a policy.
How Long do I Have to Bring a Life Insurance Claim?
If your life insurance claim was denied, you may have up to five years to file a lawsuit for benefits from the date of the insured's death. If your life insurance claim was denied for any reason, like material misrepresentation, call us for a free case review to see if you have any arguments to get coverage.
Sometimes Life Insurance Companies Settle
Even if there is a misrepresentation on a life insurance application, the insurance company may settle if there is a factual dispute. If each party has a chance of winning, sometimes the insurance companies will agree to compromise on a claim, and the beneficiaries also compromise. The decision to compromise or seek full benefits is one that an experienced life insurance claim attorney may assist you with.
Whether the life insurance claim was denied because an insured allegedly failed to list all prior medical conditions, failed to list other insurance, or made a representation on the life insurance application that may not be true, you may still be entitled to some or all of the life insurance benefits.
Any statement or description made by or on behalf of an insured or annuitant in an application for an insurance policy or annuity contract, or in negotiations for a policy or contract, is a representation and is generally not viewed as a warranty.
Call us today at (888) 988-4284 for a free consultation. Our life insurance lawyers are available 24 hour a day 7 days a week including weekends and holidays to discuss your potential life insurance denial claim.
Miami life insurance attorney – Ft Lauderdale life insurance policy claim lawyer
Visit Our Social Media Sites as Well for More Information
Client Reviews
Get in Touch
1

Free Consultation

2

Available 24/7

3

Serving Florida, NJ, NY, and Washington, DC.
Fill out the contact form or call us at
(800) 337-7755
to schedule your free consultation.