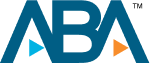 Interpleader Actions
An interpleader action for a life insurance claim often arises when there is a dispute over who is entitled to life insurance benefits after an insured dies. If you were served with an Interpleader lawsuit, or have a dispute over who is entitled to life insurance proceeds, contact us for a free consultation at (800) 337-7755 or submit your case information online.
Our office has represented many beneficiaries in Interpleader lawsuits and beneficiary dispute claims. We can handle interpleader actions in both State and Federal Courts. We can represent you in an interpleader action in Florida state courts, New York state courts, Washington DC state courts, Federal Court in the Southern, Middle and Northern District of Florida, Federal Court in New York and Washington DC, and many other state and federal courts, with association with local counsel when necessary.
Interpleader Action Filed in Federal Court
If you were served with an Interpleader lawsuit in federal court, we can assist you with the claim. 28 U.S. Code § 1335 and Federal Rule of Civil Procedure 22 provide the District Court with jurisdiction to hear the beneficiary dispute if the life insurance company complies with the rule.
The interpleader rule provides the district courts with original jurisdiction of any civil action of interpleader or in the nature of interpleader filed by any person, firm, or corporation, association, or society having in his or its custody or possession money or property of the value of $500 or more, or having issued a note, bond, certificate, policy of insurance, or other instrument of value or amount of $500 or more, or providing for the delivery or payment or the loan of money or property of such amount or value, or being under any obligation written or unwritten to the amount of $500 or more, if (1) Two or more adverse claimants, of diverse citizenship as defined in subsection (a) or (d) of section 1332 of this title, are claiming or may claim to be entitled to such money or property, or to any one or more of the benefits arising by virtue of any note, bond, certificate, policy or other instrument, or arising by virtue of any such obligation; and if (2) the plaintiff has deposited such money or property or has paid the amount of or the loan or other value of such instrument or the amount due under such obligation into the registry of the court, there to abide the judgment of the court, or has given bond payable to the clerk of the court in such amount and with such surety as the court or judge may deem proper, conditioned upon the compliance by the plaintiff with the future order or judgment of the court with respect to the subject matter of the controversy.
This requires the life insurance company to deposit the amount of the policy into the court registry to preserve the funds, pending court order. In the case of a beneficiary dispute, this serves to protect the money so the life insurance company doesn't pay it to the wrong person.
Does Florida Have a State Interpleader Rule?
Yes. An interpleader may be filed in a Florida State Court, pursuant to Florida Rules of Civil Procedure 1.240. The Rule states that persons having claims against the plaintiff may be joined as defendants and required to interplead when their claims are such that the plaintiff is or may be exposed to double or multiple liability.
Miami Life Insurance Interpleader – Ft Lauderdale Interpleader for Life Insurance – Orlando Life Insurance Interplead
Call us today at (888) 988-4284 for a free consultation. Our interpleader life insurance benefit lawyers are available 24 hour a day 7 days a week including weekends and holidays to discuss your potential federal interpleader life insurance claim.
Visit Our Social Media Sites as Well for More Information
Client Reviews
Get in Touch
1

Free Consultation

2

Available 24/7

3

Serving Florida, NJ, NY, and Washington, DC.
Fill out the contact form or call us at
(800) 337-7755
to schedule your free consultation.