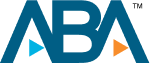 When Should I Contact an Accident Lawyer in Miami?
Accidents can happen at any time, and they often come with a myriad of challenges. From medical bills to emotional distress, the aftermath of an accident can be overwhelming. If you find yourself in such a situation in Miami, it's crucial to understand when it's the right time to seek legal help. This article will guide you through the circumstances that may necessitate contacting an accident lawyer in Miami.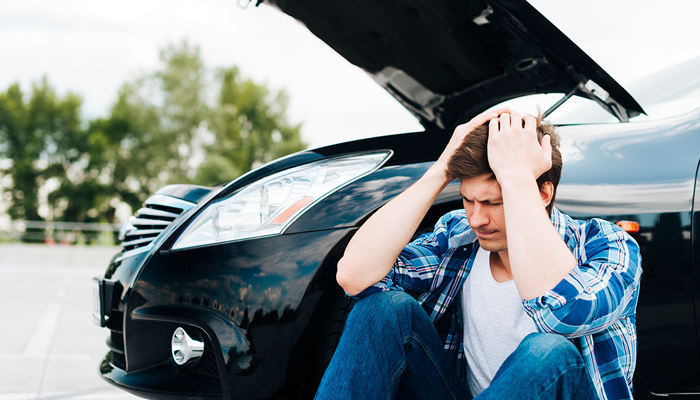 1. Immediately After the Accident: Assessing the Situation
The first step after an accident is often assessing the situation. If you are injured, seeking medical attention should be your priority. Simultaneously, if there are other parties involved, document the scene, gather witness information, and exchange contact details.
2. Dealing with Insurance Companies
Insurance companies can be challenging to navigate, and they often try to minimize payouts. If you encounter difficulties in dealing with insurance claims, it's advisable to consult an accident lawyer. They can negotiate with the insurance company on your behalf to help ensure you receive fair compensation.
3. In Cases of Severe Injuries
If the accident results in severe injuries, such as broken bones, traumatic brain injuries, or spinal cord damage, contacting a lawyer is often crucial. These cases may require extensive medical treatment and long-term care, leading to substantial medical bills. An experienced Miami accident lawyer can help you pursue a claim to cover these costs.
4. When Liability is Unclear
Determining liability is essential in any accident case. If the responsible party is unclear or if multiple parties are involved, it can complicate the legal process. An accident lawyer can conduct a thorough investigation, gather evidence, and establish liability, strengthening your case.
5. If You're Offered a Settlement
Insurance companies might offer quick settlements to minimize their costs. However, these initial offers are often lower than what you deserve. Consulting an accident lawyer can help you assess the offer's adequacy and negotiate for a fair settlement that covers all your damages.
6. When Facing Legal Deadlines
Every state has specific deadlines, known as statutes of limitations, within which you must file a lawsuit. If you miss these deadlines, you may lose your right to pursue a case. An accident lawyer is well versed in these laws and can ensure all legal paperwork is filed within the stipulated timeframe. In Florida, for example, it could be as little as two years to file a car accident lawsuit.
7. If You Encounter Resistance from the Other Party
Some accident cases face resistance from the at fault party. If the other party denies their liability or refuses to cooperate, legal intervention becomes necessary. An accident lawyer can take legal action, such as filing a lawsuit, to protect your rights and interests.
8. When Dealing with Complex Legal Procedures
Accident cases involve various legal procedures and paperwork. If you're not familiar with these processes, it's easy to make mistakes that could jeopardize your case. Hiring an experienced accident lawyer can help ensure that all documents are correctly filled out and submitted, preventing unnecessary delays or dismissals.
9. For Advice on Uninsured or Underinsured Motorists
If you're involved in an accident with an uninsured or underinsured motorist, your options might seem limited. However, an accident lawyer can explore alternative avenues, such as your own insurance policy's uninsured/underinsured motorist coverage, to compensate for your damages.
Conclusion
Knowing when to contact an accident lawyer in Miami is often vital to safeguarding your rights and securing the compensation you deserve. Whether you're dealing with insurance companies, unclear liability, severe injuries, or legal deadlines, seeking legal assistance can make a significant difference in the outcome of your case.
Frequently Asked Questions (FAQs)
Q: What if I'm not sure who's at fault in the accident?
A: If liability is unclear, consult an accident lawyer. They can investigate the accident, gather evidence, and establish liability based on the available facts.
Q: How long do I have to file a lawsuit after an accident in Miami?
A: In Miami, the statute of limitations for filing a personal injury lawsuit is generally two years from the date of the accident. It's often crucial to consult a lawyer to understand specific deadlines related to your case.
Q: What if the insurance company offers me a settlement right after the accident?
A: Be cautious about early settlements. Consult an accident lawyer to assess the adequacy of the offer. They can negotiate with the insurance company to ensure you receive a fair settlement that covers all your damages.
Q: Can I handle an accident case without hiring a lawyer?
A: While it's possible to handle a case on your own, having an accident lawyer can increase your chances of receiving fair compensation. They have the experience to navigate complex legal procedures and negotiate with insurance companies effectively.
Q: Is there a consultation fee for hiring an accident lawyer?
A: Many accident lawyers offer free initial consultations, including the Law Offices of Jason Turchin. During this meeting, you can discuss your case and assess whether the lawyer is the right fit for your needs without incurring any charges.
Client Reviews
Get in Touch
1

Free Consultation

2

Available 24/7

3

Serving Florida, NJ, NY, and Washington, DC.
Fill out the contact form or call us at
(800) 337-7755
to schedule your free consultation.