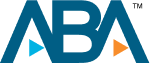 Product Liability Attorneys
Product Liability Lawyers for Defective Product Claims
If you were injured by a defective product or a loved on was killed by a defect in a product, call a Florida product liability attorney at the Law Offices of Jason Turchin at (800) 337-7755 or submit your case information online for a free consultation. We handle product liability claims throughout the US, as both lead counsel and with local counsel. A product liability claim arises when someone is injured or killed through ordinary use of a product, or foreseeable misuse of a product. If a product has a manufacturing defect, design defect, or inadequate instructions, you may have a claim for compensation under product liability law if you were injured or a loved one was killed because of use of the product.
What Types of Product Liability Claims do you Handle?
Our Florida product liability lawyers handle many types of product liability cases. If you were injured by a product, you may have a claim for money damages. Some of the type of product liability claims we may handle include:
Automotive Product Liability
Defective Airbags
Takata Airbag Injury and Death Claims
Airbags which deploy without an accident
Defective tires
Tires not installed properly
Crashworthiness claims when a vehicle fails to protect the occupants
Defective Consumer Products
John Deere lawnmowers and tractor injury claims
Pharmaceutical Claims (Bad Drug, Defective Medical Devices)
Protonix
Previcid
Nexium
Prilosec
Proton Pump Inhibitor Litigation
Hernia Mesh Injury Claims
Replacement of Defective Hip or Knee Implants
What Could You Recover in a Product Liability Claim?
When you make a product liability claim, there are many different types of damages you can collect. If you were injured as a result of a defective product, or a product failure, you may be entitled to some or all of the following damages:
Money for pain and suffering
Money for property damage caused by the product
Money to pay for all of your past and future medical expenses
Money to reimburse you for any lost wages you had, or any potential loss of earning capacity or for future wages
Do I Have to File a Class Action if I Was Hurt by Defective Product?
The short answer is not usually. When dealing with product liability cases, these cases can be complex. This is why it is important to have an attorney with experience with product liability cases. Often times, the product liability claim in Florida may be pursued as an original case. However, there are many times where the case is brought into a multi district litigation setting, or a class-action. Sometimes cases are consolidated with other pending cases for discovery purposes or other parts of your case.
Regardless of how the case proceeds procedurally, our goal is to get you the most compensation on your case.
How do You get Paid on a Product Liability Case?
We product liability claims on a contingency fee, which means you do not pay us any money unless you recover money. We waive all fees and costs if there is no recovery.

South Florida Product Liability Attorney
If you are looking for a Miami product liability lawyer, or a lawyer in Orlando for a product liability claim, or a Ft Lauderdale product injury case, we can help!
If you were injured by an exploding pressure cooker, you may have a product liability claim. We have handled many pressure cooker explosion claims where users were severely burned by hot liquid from a pressure cooker. Some pressure cookers have defective designs or were manufactured with defective parts. One common complaint is that the pressure cooker stops steaming and the safety fails to lock, thereby allowing the pressure cooker to open while still pressurized.
If you had a stroke and were taking a proton pump inhibitor, like Protonix, Previcid, Nexium or Prilosec, you could have a claim for money damages against the manufacturers.
Our experienced product liability lawyers have handled many types of product defect claims, so call today for a free consultation if you were hurt by a product.
Visit Our Social Media Sites as Well for More Information
Client Reviews
Get in Touch
1

Free Consultation

2

Available 24/7

3

Serving Florida, NJ, NY, and Washington, DC.
Fill out the contact form or call us at
(800) 337-7755
to schedule your free consultation.