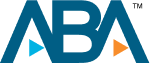 Life Insurance Claims
Life Insurance Claim Assistance, Including Filing Claims, Disputes, and Life Insurance Claim Denial
If you need help with a life insurance claim or need a Florida life insurance claim denial attorney, call Jason Turchin at (800) 337-7755 or submit your case information online for a free consultation. We handle life insurance claim delays, life insurance claim denials, and life insurance claim disputes throughout the US, as both lead counsel and with local counsel. We can also assist with filing a life insurance claim in Florida to help make sure it is done right the first time. Let us put our life insurance claim experience to work for you. We can fight the life insurance company to try and get all benefits you are entitled to. We can also assist you with filing your life insurance claim.
What Types of Life Insurance Claims do You Handle?
Life insurance disputes can arise in several ways. Possible Florida life insurance claim cases include:
Life Insurance Claim Denial
Denial for failure to pay premiums
Denial based on exclusion in the policy
Denial based on alcohol use
Denial based on drug use
Denial based on death caused by an accident
Life Insurance Claim Delay
Claim delay for incomplete or inaccurate life insurance claim forms
Claim delay for failure to produce a death certificate or proof of death
Claim delay during investigation into the medical history of the decedent
Other Life Insurance Dispute Claims
Last-minute change to beneficiary
Multiple beneficiaries disputing distribution of the life insurance proceeds
Dispute when the beneficiary caused or contributed to the death of the insured
Dispute during the contestability period
Failure to pay interest on life insurance proceeds
These are just some of the reasons a life insurance benefit may not be timely paid.
What States Can You Handle Life Insurance Dispute Claims in?
Our team of life insurance lawyers can handle life insurance disputes throughout the US, including the following:
New York
Washington DC
Massachusetts
Arizona
California
Texas
Ohio
Illinois
Georgia
North Carolina
Michigan
Pennsylvania
New Jersey
Virginia
If you do not see your state listed here, please contact us to discuss your life insurance dispute as we work with a nationwide network of attorneys and may still be able to assist you.
How Do You Get Paid for Your Services?
We handle most life insurance claim disputes on a contingency fee basis. That means we only get paid if you win your case and receive a recovery. If we do not recover any money for you, we do not charge you any attorney's fees or costs. This means there is no financial risk for you to work with us in pursuing your life insurance claim. We are motivated to help you succeed in your case because our success depends on it.
How Do I Get Started?
If you need help with a life insurance claim, whether it is filing a claim, disputing a denial, or dealing with any other life insurance-related issue, contact the Law Offices of Jason Turchin today. You can call us at (800) 337-7755 or submit your case information online for a free consultation. We look forward to helping you with your life insurance claim and fighting for the benefits you deserve.
Miami Life Insurance Lawyer
When you need a life insurance lawyer in Miami, our experienced team is ready to provide you with personalized and dedicated legal assistance. Our Miami life insurance lawyers understand the complexities and challenges involved in life insurance claims and disputes, and we are committed to helping our clients navigate the legal process. Whether you need help filing a life insurance claim, disputing a denial, or resolving a beneficiary dispute, we are here to support you every step of the way in the greater Miami area.
Orlando Life Insurance Lawyer
For those seeking legal help with life insurance claims in Orlando, our skilled and knowledgeable life insurance lawyers are here to assist you. We understand the intricacies of life insurance claims and have the experience to help you successfully navigate the process. Our Orlando life insurance lawyers have experience handling a variety of cases, including claim denials, delays, and disputes among beneficiaries. Trust our team to provide the support and guidance you need to protect your interests and obtain the benefits you are entitled to.
Florida Life Insurance Lawyers
At the Law Offices of Jason Turchin, our Florida life insurance lawyers are dedicated to providing top-notch legal representation for clients throughout the state of Florida. Our team is well-versed in the complexities of life insurance claims, and we work diligently to ensure our clients receive the benefits they deserve. Whether you are in Miami, Orlando, Tampa, Jacksonville, or anywhere else in Florida, our experienced life insurance attorneys are ready to help you with your claim. Contact us today for a free consultation and let us put our experience to work for you in resolving your life insurance dispute.
Client Reviews
Get in Touch
1

Free Consultation

2

Available 24/7

3

Serving Florida, NJ, NY, and Washington, DC.
Fill out the contact form or call us at
(800) 337-7755
to schedule your free consultation.