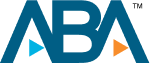 Probate and Guardianship
Miami Probate Lawyer – Fort Lauderdale Probate Administration Attorney
Our probate department, led by Florida Probate Attorney Regina Drennan, Esq. can assist you with administering both small and large estates throughout Florida. When someone passes away, whether by illness or accident, the family may be overwhelmed with not just the emotional loss, but the physical and financial impact of the loss. Creditors may start calling. Family members may fight over assets. Wrongful death claims may be held up until a representative is appointed. Life insurance benefits may be owed to an estate. Property may just need to be distributed to the proper parties through an estate.
There are many reasons to open up an estate in Florida. Our office can help.
Wrongful Death Claims
If you lost a loved one, the Courts may require that one or more persons be appointed Personal Representative of the Estate in order to pursue the claim. In addition to the wrongful death claim for money damages for the loss of a loved one, creditors like hospitals, doctors, and even unrelated bill collectors from credit card companies may call to try and get payment from the family. It is important to consult with a probate attorney to determine what bills, if any, should be paid. Creditors will have the chance to make a formal claim in the estate. Our office will review the claims to determine if they are valid and can try to negotiate any amounts that are due from the estate. We can help process the estate from start to finish and generally get paid through the Estate so the family does not have to pay any money out of pocket. Other law firms can refer us the probate portion of the case so they can focus on the wrongful death portion.
Case Settlements
Sometimes a loved one dies from natural or unexpected causes while they have an unrelated personal injury case going on. If the case is settled, the money may go to the heirs either through the will or intestate. Our office can review the settlement and facts of your case to determine who is entitled to the proceeds and to try and maximize the amount of money to the rightful heirs. Creditors may attempt to make a claim on the money, but we can review their claims to determine if they have any right to do so. Other attorneys can also refer the probate portion of the settlement to our office to process.
Formal Administration of an Estate
If you lost a loved one who owned any property or assets in their name alone, it may be necessary to open an estate to help pass the property to the rightful people. This applies generally regardless of whether you had a will or died intestate. Our office can assist you with the administration of the estate.
Life Insurance Due to Estate
When a person dies in Florida and owed a life insurance policy with no beneficiary listed, or no contingent beneficiary listed and the first beneficiary died, the Estate may be entitled to the life insurance proceeds.
Our office has handled many Florida Estate life insurance claim cases and can assist you with your case.
We handle probate and estate matters throughout Miami-Dade County, Broward County and Palm Beach County Florida, and in all cities within these counties, including Miami, Pinecrest, Kendall, Cutler Ridge, Coral Gables, Coral Springs, Boca Raton, Weston, Davie, Southwest Ranches, Sunrise, Plantation, Fort Lauderdale, and West Palm Beach.
Florida Probate Attorney – Weston Florida Probate Lawyer – Boca Raton Estate Lawyer – Miami Probate Counsel.
Visit Our Social Media Sites as Well for More Information
Client Reviews
Get in Touch
1

Free Consultation

2

Available 24/7

3

Serving Florida, NJ, NY, and Washington, DC.
Fill out the contact form or call us at
(800) 337-7755
to schedule your free consultation.