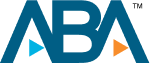 Commercial and Business Litigation
If your business is dealing with issues related to money owed or other commercial disputes, it may be beneficial to work with a Florida commercial litigation attorney. These experienced legal professionals are well-versed in the complexities of Florida's commercial law, and can help you navigate the legal system and protect your rights during commercial litigation proceedings. Whether you need help enforcing a contract or settling a dispute, a Florida commercial litigation attorney can assist you every step of the way. Contact a Florida commercial litigator at the Law Offices of Jason Turchin today at 800-337-7755 for more information on how we can help your business.
Common Types of Commercial Litigation
Business disputes related to money owed, breach of contract, and other commercial issues can be challenging to navigate on your own. If you are struggling with a commercial litigation matter, you should consider working with an experienced Florida commercial litigation attorney. Some of the most common types of commercial litigations we can handle include:
Contract disputes
Collection actions
If you are facing any of these or other types of business-related legal issues, a Florida commercial litigation lawyer can help protect your rights and interests during the legal process. At the Law Offices of Jason Turchin, we have years of experience handling complex Florida commercial litigation matters.
Florida Breach of Contract Lawyers on a Contingency Fee Basis
If you are dealing with a Florida breach of contract issue, we can help. We offer services on a contingent fee basis, which means that you don't pay any legal fees or costs until you win or settle your case. Our Florida breach of contract lawyers have the knowledge and experience needed to handle complex commercial litigation matters, and can work diligently to secure the best possible outcome for your case.
To learn more about how our Florida commercial litigation attorneys can assist you, contact us today.
What damages can you recover in a breach of contract lawsuit?
There are a number of different types of damages that may be available in a Florida breach of contract lawsuit, depending on the specific circumstances of your case. Some common examples include economic damages, which can include any losses that you have suffered due to the breach; and non-economic damages, such as emotional distress or loss of reputation. Additionally, punitive damages may be available if it can be demonstrated that the defendant's actions were malicious or intentionally harmful. To discuss which types of damages may be available in your Florida breach of contract lawsuit, contact an experienced commercial litigation attorney today.
Some contract disputes also allow you to recover your attorneys' fees and costs if you win.
What are the elements of a contract in Florida?
In order for a contract to be enforceable in Florida, it must contain certain elements. These generally include:
an offer;
an acceptance of that offer;
mutual consideration (something of value must be exchanged by each party); and
competent parties who have the legal ability to enter into a contract.
If one or more of these elements is missing, the contract may not be enforceable in Florida. Additionally, some contracts may require additional elements, such as a written agreement or signature, in order to be valid. To learn more about the specific requirements for your Florida contract, contact an experienced commercial litigation attorney today.
Free consultation for a commercial litigation dispute
If you are owed money or want a contract performed and the other business is refusing to pay you, contact a commercial litigation attorney today to see how we can help. Call us at 800-337-7755 or chat with one of our agents today for a free consultation.
Weston Florida Business Litigation Attorney – Broward County Commercial Litigation – Corporate Lawsuit Lawyer – Business Litigation Dispute Lawyer – Attorney for Company Sued in Miami-Dade County – Litigator for Commercial Lawsuit Coral Springs, Plantation, Davie, Sunrise, Fort Lauderdale, West Palm Beach
Client Reviews
Get in Touch
1

Free Consultation

2

Available 24/7

3

Serving Florida, NJ, NY, and Washington, DC.
Fill out the contact form or call us at
(800) 337-7755
to schedule your free consultation.