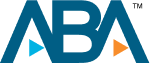 Fort Lauderdale Injury Lawyer
Our Fort Lauderdale Injury Lawyers concentrates on assisting injured individuals get the compensation they are entitled to if they are hurt in an accident in Ft. Lauderdale or the surrounding areas. Whether you sustained catastrophic injuries, or soft tissue sprain and strain injuries, the Fort Lauderdale Injury Lawyers at the Law Offices of Jason Turchin can discuss your case and see how we can help to get you the compensation you deserve.
To the average person, the legal process can be a complex maze to navigate, where one small move may impact the rest of your case. A Fort Lauderdale Injury Lawyer practices personal injury law in Southern Florida and focuses on safeguarding the legal rights of accident victims.
If you have been wounded in any sort of accident, you may feel as if your wellbeing is in chaos. You are probably overwhelmed with questions and uncertainty. You may be uncertain as to whether you are eligible for compensation, if you should talk to the insurance adjuster, or if you need a personal injury lawyer.
In addition to automobile and personal injury cases, an experienced Fort Lauderdale Injury Lawyer n assist with dealing with all types of general carelessness and negligence claims in Broward County and all through Florida. Ft Lauderdale injury lawyers are enthusiastic about getting negligence victims the restitution they are entitled to.
A few of the types of general carelessness claims they handle consist of:
Hotel Carelessness
Cruise Ship Carelessness
Car Accidents
Pedestrian Accidents
Tourist Accidents
Wrongful Death
Carbon Monoxide Poisoning
Boating and Watercraft Injuries
Faulty and Hazardous Merchandise
Fort Lauderdale Product Liability Claims
Manufacturers, wholesale suppliers and merchants of products have a responsibility to make sure their products are not faulty or extremely dangerous to the user. Product liability cases may be pursued under a number of legal principles such as general negligence, implied or expressed guarantee, and strict liability. If you have been hurt by a damaged or risky product, or a manufacturing defect like a faulty airbag or seatbelt, a Ft Lauderdale injury lawyer at the Law Offices of Jason Turchin has the experience and resources to assess and pursue your product liability case.
Property Owner Negligence Claims in Fort Lauderdale
When on the property of another, the owner of the property must undertake a duty of reasonable care to safeguard you against possible hazards. Generally, it is the burden of the injured party to prove the owner of the property had actual or constructive notice of the hazardous condition. If you have sustained injures in an incident on someone else's property, a Fort Lauderdale injury lawyer at the Law Offices of Jason Turchin can analyze your claim and determine the extent, if any, of the fault on the business or property owner. The courts in Florida will look at the extent to which the property owner contributed to your accident or injuries.
Property Liability claims can cover an array of situations, such as:
Slip and fall / Trip and fall
Hotel Legal responsibility
Negligent Supervision
Injuries on College Grounds
Luxury Cruise Ship Accidents
Inadequate Security
Accidental Shooting
Injured on Cruise That Left From Ft. Lauderdale
A lot of people have no idea that a luxury cruise ship ticket is an agreement that usually mandates where you must bring a lawsuit against the cruise line for individual injuries. Sometimes, the required destination of the lawsuit is not related to cruise line's ports of call, or your place of residence. Even more importantly, the agreement normally requires that you provide notice of your injuries to the cruise line right after the tragedy leading to your injuries, or your claim may be permanently barred.
An experienced Ft Lauderdale cruise injury lawyer at the Law Offices of Jason Turchin can analyze your claim, and ensure that your claim is timely submitted in the right legal jurisdiction and location.
Contact Fort Lauderdale Injury Lawyer
If you were injured in Ft. Lauderdale, call us at (800) 337-7755 or email us today to speak with a Ft. Lauderdale Personal Injury Lawyer at the Law Offices of Jason Turchin.
About Fort Lauderdale
Fort Lauderdale is known for its beautiful beaches, amazing weather, tourist industry, luxury homes, and more. It is a popular vacation spots for visitors from Canada, England, France, Spain and South America. Popular nightclubs line A1A in Fort Lauderdale Beach, like Beach Place, Hooters, S3, and the W Hotel.
Client Reviews
Get in Touch
1

Free Consultation

2

Available 24/7

3

Serving Florida, NJ, NY, and Washington, DC.
Fill out the contact form or call us at
(800) 337-7755
to schedule your free consultation.