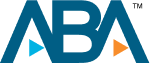 Orlando Injury Lawyer
If you are ever involved in any sort of accident that brings about severe injuries, it can be either distressing or upsetting for you and your loved ones. An unanticipated scenario like this can make you perplexed, emotionally distraught, and not certain of what to do. Who will pay for your entire treatment? When will you get better? What doctors should you see? What should you say to the insurance company? An Orlando Injury Lawyer at the Law Offices of Jason Turchin can give you the companionate and devoted lawful representation you need in such cases.
Your first concern after an accident is to ensure you get the required treatment to get started with recovery. Our Orlando Injury Attorneys will take care of the legal part of your claim, making sure you are protected with regard to the treatment and compensation you are entitled to.
Have you ever experienced an injury or lost someone you love in an accident caused by someone else's carelessness? Our Orlando Injury Lawyers are prepared to fight for your claim. We focus on all sorts of Orlando accident claims, such as:
Car Accidents
Construction Site Accidents
Slip or Fall (Premise Liability)
Truck Incidents
Workplace Incidents
Wrongful Loss of life
Theme Park Accidents
Beyond the actual physical discomfort, any sort of accident can cause incredibly real emotional and monetary harm to you and your family. It could actually take several months of expensive treatment and recovery to get you better, if it is even achievable at all. In the meantime, even as you are slammed with unexpected medical expenses you hope to repay, insurance companies may attempt to nickel and dime you on the compensation you need to get back on your feet.
An Orlando Accident Attorney Should Know What You are Entitled to
An experienced Orlando Injury Lawyer understands that you were hurt, and can fight very hard to get you the compensation you should receive. Although insurance companies may question the legitimacy of injuries you are struggling with now, we realize that it may take several months or perhaps several years to see the full extent of your injuries. When calculating the appropriate compensation for you, an Orlando accident attorney knows what factors an insurance company will consider based upon the evidence.
A lot of individuals are so scared of expensive attorney's charges that they don't bother to fight for their own legal rights. An experienced Orlando accident lawyer can speak with you about this. We work on a contingency fee, so it will not cost you any money out of pocket for our Orlando Injury Lawyers to represent you. If you don't recover any money, we waive all fees and costs!
Contact an Orlando Injury Lawyer
If you were injured in Orlando, call us at (800) 337-7755 or email us today to speak with an Orlando Personal Injury Lawyer at the Law Offices of Jason Turchin.
About Orlando
Orlando is a popular tourist destination, and the area is home to many major theme parks, including Walt Disney World, Universal Studios, Epcot Center, Hollywood Studios, Animal Kingdom, Sea World, Acquatica, Downtown Disney and more. Downtown Orlando is filled with many businesses, financial companies, restaurants and bars. There is an international airport in Orlando which helps transport residents and tourists around the world. Orlando is also home to international business and financial institutions.
Client Reviews
Get in Touch
1

Free Consultation

2

Available 24/7

3

Serving Florida, NJ, NY, and Washington, DC.
Fill out the contact form or call us at
(800) 337-7755
to schedule your free consultation.