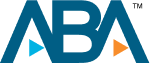 Statute of Limitations
(WD=Wrongful Death; Neg=Negligence; PL=Products Liability; MedMal=Medical Malpractice)
| State | Time Limit | Statute | Link to State Statute/Legislature |
| --- | --- | --- | --- |
| Alabama | 2 years (MedMal, Neg, PL, WD) | Ala. Code §§6-5-428; 6-2-38; 6-5-410 | Go There |
| Alaska | 2 years (MedMal, Neg, PL, WD) | AS §09.10.070 | Go There |
| Arizona | 2 years (MedMal, Neg, PL, WD) | Ariz. Rev. Stat. §12-542 | Go There |
| Arkansas | 3 years (Neg, PL, WD if not MedMal); 2 years (MedMal) | Ark. Code Ann. §§16-56-105; 16-62-102; 16-114-203; 16-116-103 | Go There |
| California | 2 years (MedMal, Neg, PL, WD) | CCP §335.1 | Go There |
| Colorado | 2 years (MedMal, Neg, PL, WD) | Colo. Rev. Stat. §§13-80-102; 13-80-102.5 | Go There |
| Connecticut | 2 years (MedMal, Neg, WD); 3 years (PL) | Conn. Gen. Stat. §§52-577a; 52-584 | Go There |
| Delaware | 2 years (MedMal, Ned, PL, WD) | Del. Stat. §§10-81-8119; 18-68-6856 | Go There |
| District of Columbia | 3 years | Title 12, Ch. 3, Sec. 12-301 | Go There |
| Florida | 4 years | Title 8, Ch. 95, Sec. 95.11 | Go There |
| Georgia | 2 years | Sec. 9-3-33 | Go There |
| Hawaii | 2 years | Rev. Stat. Sec. 657.7 | Go There |
| Idaho | 2 years | Title 5, Ch. 2, Sec. 5-219 | Go There |
| Illinois | 2 years | Ch. 735, Act 5, Art 13, Sec. 13-202 | Go There |
| Indiana | 2 years | Title 34, Art. 11, Ch. 2, Sec. 34-11-2-4 | Go There |
| Iowa | 2 years | Chapter 614, Section 614.1 | Go There |
| Kansas | 2 years | Chapter 60, Art 5, Sec. 60-513 | Go There |
| Kentucky | 1 year | Title 36, Chapter 413, Sec. 413.140 | Go There |
| Louisiana | 1 year | Ci. Code. Art. 3492 | Go There |
| Maine | 6 years | Title 14,Part 2, Ch. 205, Sub. 1, Sec. 752 | Go There |
| Maryland | 3 years | Courts and Judicial Proceedings, Sec. 5-101 | Go There |
| Massachusetts | 3 years | Title 5, Ch. 260, Secs. 2A and 4 | Go There |
| Michigan | 3 years | Chapter 600, Act 236, Ch. 58, Sec. 600.5805, number 9 | Go There |
| Minnesota | 2 years | Ch. 541, Sec 541.05, 541.07 | Go There |
| Mississippi | 3 years | Title 15, Ch. 1, Sec. 15-1-49 | Go There |
| Missouri | 5 years | Title 35, Ch. 516, Sec. 516.120 | Go There |
| Montana | 3 years | Title 27, Ch. 2, 27-2-204 and 27-2-207 | Go There |
| Nebraska | 4 years | Title 25, Section 207, 25-207 | Go There |
| Nevada | 2 years (WD,Neg)4 years (PL) | Chapter 11, Sec 11.190 | Go There |
| New Hampshire | 3 years | Chapter 508, Sec. 508.4 | Go There |
| New Jersey | 2 years | Title 2A, Ch. 14, Sec. 2A:14-2 | Go There |
| New Mexico | 3 years | Ch. 37, Art. 1, Sec. 37-1-8 | Go There |
| New York | 3 years | Civil Practice Laws and Rules, Art. 2, Sec. 214 | Go There |
| North Carolina | 2 years | Title 1, Section 1-52 | Go There |
| North Dakota | 6 years; 2 years wrongful death | Title 28, Ch. 1, Secs. 28-01-16 and 28-01-18 | Go There |
| Ohio | 2 years | Title 23, Ch. 5, Sec. 2305.10 | Go There |
| Oklahoma | 2 years | Title 12, Ch. 3, Sec. 95 | Go There |
| Oregon | 2 years | Ch. 12, Sec. 12.110 | Go There |
| Pennsylvania | 2 years | 42 Pa.C.S. § 5524 | Go There |
| Rhode Island | 3 years | Title 9, Ch. 1, Sec. 9-1-14 | Go There |
| South Carolina | 3 years | Title 15, Ch. 3, Sec. 15-3-530 | Go There |
| South Dakota | 3 years | Title 15, Ch. 2, Sec. 15-2-14 | Go There |
| Tennessee | 1 year | Title 28, Ch. 3, Sec. 28-3-104 | Go There |
| Texas | 2 years | Civ. Prac. & Rem Code, Title 2, Ch. 16, Sec. 16.003 | Go There |
| Utah | 4 years | Title 78, Ch. 12, Sec. 78-12-25 | Go There |
| Vermont | 3 years | Title 12, Part 2, Ch. 23, Subch. 2, Sec. 512 | Go There |
| Virginia | 2 years | Title 8.01, Ch. 4, Sec. 8.01-243 | Go There |
| Washington | 3 years | Title 4, Ch. 16, Sec. 4.16.080 | Go There |
| West Virginia | 2 years | Title 55, Ch. 2, Sec. 55-2-12 | Go There |
| Wisconsin | 3 years (MedMal, Neg, PL, WD) | Chapter 893, §§ 893.51-57 | Go There |
| Wyoming | 4 years (MedMal, Neg, PL, WD) | Wyo. Stat. § 1-3-105 | Go There |
Disclaimer: The law generally limits the time within which you may bring a lawsuit for personal injuries for someone else's negligence. The above chart is only a directory and guide, and is not intended to constitute legal advice. There may be exceptions in your state which increase or decrease the time within which you must file a lawsuit. Please check the statutes in your state before relying on this information or consult with an attorney, as the law may have changed. This could affect your rights.
Client Reviews
Get in Touch
1

Free Consultation

2

Available 24/7

3

Serving Florida, NJ, NY, and Washington, DC.
Fill out the contact form or call us at
(800) 337-7755
to schedule your free consultation.