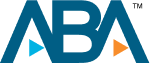 Church Youth Leader Admits Having Sex With Teens
Church youth leader in jail; admits having sex with 14 & 15-year-old girls
By Nick Spinetto, WINK News
Story Created: Oct 1, 2008 at 6:02 PM EST
Story Updated: Oct 1, 2008 at 6:25 PM EST
HENDRY COUNTY, Fla. – A Church Youth Leader was arrested for alleged sexual misconduct with two teenage parishioners. Authorities say the victims are 14 and 15-year-old girls.
It happened at the La Belle Church of God in La Belle.
The suspect is 26-year-old Edwin Smith, more commonly known as Nathan– which is Smith's middle name.
Smith, who is married with children, was the interim youth leader at the church. Tonight, he's currently in jail.
According to the Hendry County Sheriff's report, Smith admitted he exposed himself and allowed a 14-year-old teenage parishioner to inappropriately touch him.
Smith told deputies the incident happened inside his church office.
In addition to alleged 14-year-old victim, sheriff's deputies say there is also a 15-year-old victim.
The 15-year-old girl's mother found out about the alleged incidents and called police.
According to the Sheriff's Report, Smith admitted to having sex with the 15-year-old girl in his car. He told deputies it was consensual.
Edwin Smith is being held on $175,000 bond. He's being charged with lewd and lascivious battery, sexual activity with a minor older than 12, and fondling a minor older than 12.
Smith's wife is the daughter of the Senior Pastor at the La Belle Church of God. Phone calls to the church weren't returned. But they did release a statement saying:
"The La Belle Church of God is deeply saddened by recent allegations of sexual misconduct committed by its interim youth leader. The Hendry County Sheriff's Office is currently conducting an investigation, which has been both thorough and professional in scope. The Church, is of course, acting responsibly and fully cooperating with the Sheriff's Office in its investigation.
We are still learning the details of the allegations. Like all in the La Belle community, we are anxiously awaiting the findings of the investigation.
In the meantime, our thoughts and prayers are with all of the individuals and their families affected by these allegations."
~ La Belle Church of God
Client Reviews
Get in Touch
1

Free Consultation

2

Available 24/7

3

Serving Florida, NJ, NY, and Washington, DC.
Fill out the contact form or call us at
(800) 337-7755
to schedule your free consultation.