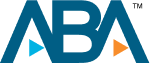 Driver Offered Deal in Fatal DUI
Copyright 2006 The Palm Beach Newspapers, Inc.
All Rights Reserved
Palm Beach Post (Florida)
August 17, 2006 Thursday
MARTIN-ST. LUCIE EDITION
By DAPHNE DURET, Palm Beach Post Staff Writer
As much as Julie Karjala Dearth wanted to see Mason Lindsay brought to trial for the death for her 20-year-old son, Michael, she was even more afraid that he might somehow go free.
On Wednesday, more than a year and a half after Michael Karjala was killed in a car crash and his roommate charged with driving drunk and causing his death, Dearth said the 10 1/2-year prison sentence that prosecutors and Lindsay's attorney will recommend to a judge Monday is far better than the risks of a trial.
"There's always a chance that one juror or two jurors would feel sorry for him, and then he'd be able to walk away," Dearth said from her home in Ohio.
Assistant State Attorney Keri Smith agreed. She and Lindsay's attorney, Jeff Smith, told Circuit Judge Larry Schack on Wednesday they would give him a joint recommendation to avoid a trial in the case scheduled for Aug. 28.
Lindsay, 25, is expected to plead guilty to one count of manslaughter by driving under the influence for the January 2005 crash on Interstate 95 in Martin County.
All four people in Lindsay's Toyota SUV were thrown from the vehicle. Lindsay, his brother, Elliot, and another person, Melissa Schroeder, were all seriously injured.
In exchange for his plea, two other charges in the case against Lindsay will be dropped, Keri Smith said.
The maximum sentence he could have received for the DUI manslaughter charge was 15 years in prison.
"I would personally love to see him get 20 years in prison and do every day of that sentence. I think what he did is despicable," Keri Smith said Wednesday. "But 10 and a half years is acceptable considering the maximum penalty. And it's a sure thing."
Lindsay will also receive four years of probation, have to pay $15,000 for the cost of the investigation and give up his driver license permanently. Now working in Texas, Lindsay would have to spend 10 1/2 years in a Florida prison under the agreement.
Both attorneys said there is a chance Schack will reject the agreement, but they don't believe that is likely. A sentencing day will be set for the end of the month so that Karjala's family will be able to attend.
Dearth said she and her daughter, Michael's younger sister, are already preparing a statement to read before the judge.
She also expects Laura Jones Harst to come to Florida for the sentencing. Harst's daughter, Shanelle Jones, 17, was Lindsay's girlfriend.
She died in 2000 after Mason Lindsay lost control of his sports car on a Texas highway after a night of clubbing.
Client Reviews
Get in Touch
1

Free Consultation

2

Available 24/7

3

Serving Florida, NJ, NY, and Washington, DC.
Fill out the contact form or call us at
(800) 337-7755
to schedule your free consultation.