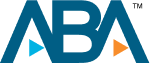 Expectant Mother Killed in Car Crash
The Miami Herald
November 7, 2004
Author: BROOKE PRESCOTT, bprescott@herald.com
Waukeisha Mitchell was due to give birth to her fifth child Saturday. But her life and that of her unborn child ended before noon, when a tractor trailer slammed into her Honda Accord – instantly killing her and ejecting her 3-year-old son.
Mitchell, 28, was on the way to her mother's home in Florida City along with three of her children, heading west on SW 268th Street. That's when a 33-year-old man headed east on the same street tried to make a left turn and veered into her lane at SW 132nd Avenue.
Detectives were investigating the crash late Saturday, and no charges had been filed.
Public records show that Mitchell has received several tickets, including one in June, for not wearing a seat belt. Police say they didn't see any car seats and didn't know whether anyone was wearing a seat belt.
All three children – Dontreal Henry, 3, Bridgetta Mitchell, 5, and Amber Mitchell, 9 – were airlifted to Miami Children's Hospital. Two underwent surgery: Dontreal for a skull fracture and Bridgetta for a leg injury and cuts to the face.
Amber has a fractured jaw, but all three are expected to recover, said their grandmother, Loretta Williams, Mitchell's mother.
Mitchell's other son, Courtney Jones, 4, is in Georgia with his aunt.
Bobby Mosby, Mitchell's brother, said his sister was a good mother who frequently took her kids to the park or to the library.
"She was trying her best to be there for her kids," he said outside Miami Children's. "That's what she lived for – her kids."
Family members said Mitchell and the kids had been living in a shelter in
Homestead since their Perrine apartment was damaged by floods during Hurricane Jeanne.
She was getting ready to move into another apartment next week, Mosby said.
Herald staff writer Susannah A. Nesmith contributed to this report
Edition: Final
Section: Metro & State
Page: 3B
Copyright © 2004 The Miami Herald
Record Number: 0411100147
Client Reviews
Get in Touch
1

Free Consultation

2

Available 24/7

3

Serving Florida, NJ, NY, and Washington, DC.
Fill out the contact form or call us at
(800) 337-7755
to schedule your free consultation.