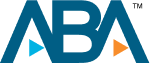 Handicapped Man Seriously Injured in Fatal DUI Crash
Names Of Collision Victims Released
Published: Oct 29, 2006
Crash investigators with the Florida Highway Patrol on Saturday released the names of two people who died and a third who was seriously hurt late Friday in a head-on collision on U.S. 301 in northwestern Hillsborough County.
Mark Ezelle, 21, of Mulberry was driving south when his 2001 Ford Ranger crossed onto the western grass shoulder and then veered in the other direction into the path of a northbound 2005 Pontiac Montana, driven by Robert Fisher, 36, of Grafton, W.Va., the patrol said.
The Montana struck the passenger side of the Ranger, which overturned onto the east shoulder of 301. The Ranger then became engulfed in flames, killing Ezelle and passenger Stephanie Street, 23.
Fisher remained in critical condition at Tampa General Hospital late Saturday.
The fire likely erupted when fuel came into contact with the truck's electrical system or another source of heat, a Hillsborough County Fire Rescue spokesman said.
"It's not an everyday occurrence, but with that type of impact, you always run that risk with something like that," he said.
TBO.com – Live in the moment ©2007 Media General Inc. All Rights Reserved
Client Reviews
Get in Touch
1

Free Consultation

2

Available 24/7

3

Serving Florida, NJ, NY, and Washington, DC.
Fill out the contact form or call us at
(800) 337-7755
to schedule your free consultation.