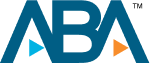 Largo Man Dies After Being Shot by Gun From Pal
Police are still investigating, but say it's likely Matthew Cales was accidentally shot when he handed the weapon back after examining it.
SHANNON TAN
Published February 7, 2004
LARGO – A 26-year-old man shot his friend in the chest Friday afternoon in what police say was most likely an accident. Matthew Cales, 24, died shortly after being taken to Largo Medical Center.
Largo police said Gregory Harris, 26, of Largo, shot Cales with his .45-caliber semiautomatic handgun at Cales' home in the 3500 block of Sixth Avenue SE.
"(Harris) was letting Cales look at the handgun," said Detective J. Coyle. "When he handed it back to him … Harris grabbed hold of it and the gun went off."
Cales was shot in a laundry room that had been converted into an office, said Sgt. Brad Seale. Three other people were in the house when the shooting occurred.
"At this point it appears to be an accident, but the investigation is ongoing," Coyle said.
Harris works for James M. Reed, 20, who runs a mail-order business out of his garage at the house, Coyle said. Records show Reed lives at the home with his girlfriend, Stephanie M. Guiher, 19.
Cales and his girlfriend were their roommates, police said.
Cales previously lived at the house and had moved away, said Detective Lara Young. He moved back to the house a few days ago.
Friends gathered outside the cream-colored duplex Friday afternoon, sobbing and hugging each other. Reed declined to comment.
Neighbors Anne and Henry Zeiher were watching TV and didn't hear any gunshots.
"We didn't hear a darn thing until my neighbor rang my doorbell," Anne Zeiher said.
She said Reed moved in about four years ago.
– Times researcher Cathy Wos and writer Nora Koch contributed to this report.
© Copyright, St. Petersburg Times. All rights reserved.
Client Reviews
Get in Touch
1

Free Consultation

2

Available 24/7

3

Serving Florida, NJ, NY, and Washington, DC.
Fill out the contact form or call us at
(800) 337-7755
to schedule your free consultation.