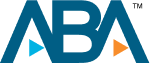 Man Arrested for Taking Pornographic Pictures of Young Girl
Posted: 31 Mar 2006 12:54:08 ° Edited by: scsonews
Two Casselberry men arrested for possession of child pornography
A search warrant was served this morning at 716 Benedict Way in Casselberry regarding an investigation into Possession of Child Pornography, Capital Sexual Battery-victim under 12 offender over 18, and Tampering with Evidence.
Arrested this morning was Dieterich Doerfler, Sr., W/M 5/11/1934 for Possession of Child Pornography and Tampering with Evidence. Doerfler Sr. admitted to shredding images of child pornography, both commercially available and Polaroid images of local victim(s) after a previous search warrant was served and his son was arrested.
His son, Dieterich Doerfler Jr., W/M 01/01/1959, was arrested earlier by Probation Officers from the State of Florida Department of Corrections when images of child pornography were found during a probation check. Doerfler Jr. is on probation from a 1995 conviction for Possession of Child Pornography and Lewd and Lascivious Molestation of a child; he is listed as a Sexual Offender. This discovery and arrest by Probation Officers began an investigation by the Seminole County Sheriff's Office Crimes Against Children Unit.
The investigation revealed that Doerfler Jr. was in possession of other items of child pornography which he kept at his place of employment. These items were subsequently recovered by his father, shredded, and then some of the shredded documents and Polaroid photographs were recovered and painstakingly pieced back together. The Polaroid images appeared to be of his previous victim as well as a new and unknown child victim.
The Osceola County Sheriff's Office was subsequently contacted by a mother and child with allegations of sexual battery perpetrated by Doerfler Jr. at locations both in Osceola and Seminole Counties. The re-constructed shredded images appear to be of the new child victim. The molestation of this child began when she was 7 years old and she is now 14.
2 arrest warrants have been obtained by Inv. Dana Ortiz for Dieterich Doerfler Jr. who is currently in the Columbia County Jail for his Violation of Probation. The arrest warrants are for Possession of Child Pornography, Sexual Battery by Custodial Figure and Capital Sexual Battery. He will be eventually extradited to Seminole County to face these charges as well as other charges of Violation of Probation for the new offenses.
The Seminole County Sheriff's Office is a member of the North Florida Internet Crimes Against Children Task Force, a task force designed to combat online solicitation and child pornography.
Client Reviews
Get in Touch
1

Free Consultation

2

Available 24/7

3

Serving Florida, NJ, NY, and Washington, DC.
Fill out the contact form or call us at
(800) 337-7755
to schedule your free consultation.