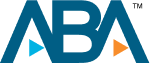 Nighttime Fire Kills Mother, Young Son
Copyright Times Publishing Co. Jun 10, 2004
By Steve Thompson, St. Petersburg Times
The smoke seemed impossibly black and thick. Morgan Emiroglu couldn't see anything through it.
"Tina, follow my voice," the 57-year-old pleaded into the darkness, but her friend never emerged.
Emiroglu escaped the fire that gutted her mobile home late Tuesday night. But her friend Tina Marie Headd, 37, stayed behind to gather her 3-year-old son, Shane Patrick Haddigan.
Firefighters, responding after passersby called 911, found mother and son dead inside.
"I've never seen such black, nasty, intense smoke. It just took your breath away," Emiroglu said Wednesday. The fire that killed Shane and his mother destroyed the home at 15254 State Road 54 and nearly all of its contents.
Emiroglu awoke to the sound of her home's smoke alarm just after 11 p.m. She headed for the back door, she said, thinking that opening it would let some of the smoke out.
On her way out, she passed Headd, who had been sleeping on the couch and now was trying to gather her son.
Once out the back door, Emiroglu said, she went back inside briefly, but the smoke was too thick. She called for her friend, pleading for the woman to follow her voice. She heard Headd calling back.
"That's the last time I heard her voice," Emiroglu said.
While briefly back inside, Emiroglu said, she grabbed her parrot, Klinger, in its cage. The bird already was dead.
Emiroglu's dalmatian, Lady, and her orange and white tabby cat, Lucky, survived the blaze. Another cat, Yoda, died.
Emiroglu said Headd, her friend of about five years, was originally from Boston but had been living in Brooksville. Several weeks ago, she had moved in with Emiroglu while she looked for a job.
Her son, Shane, Emiroglu recalled, "was the sweetest most wonderful boy you'd ever want to meet."
He was a smart, inquisitive, "towheaded" boy who liked to play in the back yard kiddie pool, Emiroglu said. The blue inflatable pool remained unscathed the day after the fire, a contrast to the mobile home with its blown out windows, charred interior and twisted tin roof.
Emiroglu came with friends Wednesday afternoon to salvage what she could in a plastic bag. She said she recovered a few photographs and an urn with her parents' ashes. Most of her other possessions were destroyed, she said. Her cell phone had melted, along with much of her station wagon, which was parked beside the home.
Emiroglu said fire officials told her the fire started at a power cord that ran underneath a dresser in the home.
Pasco County Fire Rescue officials declined to release an official cause of the fire or other details until the completion of their investigation.
Client Reviews
Get in Touch
1

Free Consultation

2

Available 24/7

3

Serving Florida, NJ, NY, and Washington, DC.
Fill out the contact form or call us at
(800) 337-7755
to schedule your free consultation.