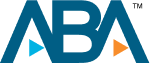 Without Warning – Criminal Case Dropped Without Notice
Air Date: Tuesday, November 14, 2006
Without Warning
It is a Florida law that victims of a crime have a right to know when their case is headed to court and how it's resolved. So, imagine how some victims must feel when they learn their cases are being decided without warning. In tonight's Special Assignment Report, 7's Patrick Fraser shows us how the legal system let them down.
WSVN —
Osvaldo Pino's life came to a crashing end on the Florida Turnpike.
Osvaldo Pino: "Every day and every night, I am so lonely. I just want to die."
That May afternoon, a speeding driver slammed into his car. The love of his life, Lourdes — who was also his wife for 40 years — was killed.
Osvaldo: "I was out of my mind. It was like I was living in a dream. They say in the report, I was very confused, only asking for my wife. My wife."
Without Lourdes to turn to, Osvaldo turned his attention to the woman who took her life.
Osvaldo: "I just want justice."
The woman was ticketed for careless driving. A court hearing was held on Aug. 25, but no one told Osvaldo.
Osvaldo: "I wasn't notified of that hearing."
The woman who killed his wife walked out of court a free person. Osvaldo wasn't there, and the trooper in charge of the case didn't even bother to show up.
Dora Beatty: "It was dismissed based on the fact that the police officers did not show at the hearing."
That infuriates Osvaldo and his attorney, who say, in this case, the victim was forgotten and ignored.
Dora: "My feeling is that justice was not served for him because he lost his spouse."
Sadly, Osvaldo is not alone.
Victoria Bruton: "It's like I was left out in the cold. I'm left out to defend myself, actually, or wait until he comes after me."
Last December, Victoria's ex-boyfriend set her house on fire with her kids inside.
Victoria: "My cell phone rings. He said, 'Oh,I just passed your house, and it's on fire."
Victoria and her children got out safely, but Christopher Williams did not stop at arson. As police searched for him, he sent Victoria a message.
Victoria: "'When I find her, I'm going to kill that bitch. When I find her, I'm going to kill her.'"
When police found Williams, he was charged with attempted murder, arson and stalking.
Victoria: "One of the prosecutors told me that arson alone is 15 years, and with his background, it could be even longer."
But then Victoria found out Williams had worked out a deal and only got two years. The prosecutor said they made the agreement after a call from Victoria — a call she says she never made.
Victoria: "I said, 'With no verification, you just took the word of someone that called?'"
Victoria suspects a friend of Williams made the call pretending to be her. Now she is terrified of what he will do when he gets out in just two years.
Victoria: "This is a man that tried to kill me and my kids, andI am very unhappy the system did not work for me. It worked for him."
The system should not work just for the criminals. And what happened to Osvaldo and Victoria should not happen to any crime victim.
Police and prosecutors are supposed to keep victims informed of every criminal proceeding. But if they forget, or choose not to, nothing happens.
Jason Turchin: "There is no recourse for victims if the government agency does not do their job."
Jason Turchin is an attorney for crime victims. He says while the prosecutors are supposed to notify the victims of court hearings, they can drop the charges or work out a deal without the victim's consent.
The Miami-Dade State Attorney's office would not talk to us on camera, but the prosecutor sent this email. She says Victoria approached her after an early court hearing saying, "Charges against Christopher Williams should be dropped."
She admits in her emails she "did place two calls to Ms. Bruton to discuss the plea offer," but says Victoria "did not return my calls before the court date." So, she "proceeded with the plea."
Victoria says she never asked for a lighter sentence. She says the State Attorney's office called her to apologize for not contacting her before the plea agreement was reached.
Osvaldo's case was even stranger. A highway patrol spokesman in Orlando told us they didn't go to court on purpose, because they wanted to issue a new citation for a more serious charge. But, so far, a judge has not allowed the new charges. Osvaldo was never told about any of this.
Dora: "That's not fair to him."
And Victoria is convinced what happened to her was not fair either. She is also convinced when Williams gets out after just two years, he will once again come after her.
Victoria: "If something happened to me, it's on the hands of the state attorney's office."
And this time, no one can say that it came without warning.
Client Reviews
Get in Touch
1

Free Consultation

2

Available 24/7

3

Serving Florida, NJ, NY, and Washington, DC.
Fill out the contact form or call us at
(800) 337-7755
to schedule your free consultation.