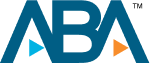 Miami Personal Injury Lawyer
If you were hurt in Miami and need a Miami personal injury lawyer, you may be entitled to compensation for your injuries. Call a personal injury lawyer near you in Miami today at the Law Offices of Jason Turchin at (800) 337-7755 for a free consultation. We handle Miami personal injury cases on a contingency fee basis, which means we only get paid if you get compensation. Otherwise, we waive all of our attorneys' fees and costs.
Being an accident victim in Miami is unexpected and almost always inconvenient. In many cases, initiating legal action against the parties responsible for these accidents is a particularly long and complicated task. Some accident victims also discover that insurance companies create a number of obstacles in the way of obtaining compensation. As a result, if you have been impacted by a personal injury accident, it is often a wise idea to obtain the assistance of an experienced accident attorney.
Common Types of Personal Injury Accidents
There are a number of ways in which Miami personal injury accidents are known to occur. Some of the most common types of accidents include the following:
Car accidents. Florida has one of the largest numbers of drivers in the country. Unfortunately, this also means that a large number of car accidents occur in the state. No matter how your car accident occurred, a skilled accident attorney can help. Our Miami car accident attorneys focus on making sure that you recover as quickly as possible and that you obtain the compensation that you deserve.
Medical malpractice. When we receive medical treatment, as patients we expect to receive the highest degree of care possible. Unfortunately, there are a number of reasons why errors occur in the administration of medical care. No matter if the error is made by a doctor, nurse, or another medical professional, the results can lead to serious injuries and even fatalities.
Nursing home neglect. Placing an elderly loved one in a nursing home is a tough decision. Most people believe that the staff at the nursing home will be able to provide for the short- and long-term care of the person in question. Unfortunately, a loved one can end up receiving abusive care or being mistreated, which can lead to serious injuries and even death.
Pedestrian accidents. Many Miami pedestrians become injured while walking close to streets or through intersections. Unfortunately, many Miami pedestrian accident victims experience serious injuries as a result of fast-moving vehicles.
Premises liability. No matter if a property is commercial or public in nature, property owners have a responsibility to maintain a safe environment for anyone who visits the property. A slip and fall in Miami could be extremely painful, but you could be entitled to compensation if the property owner was negligent.
Products liability. The manufacturers of products have a duty to safely examine all products that are sold and used by consumers. Unfortunately, manufacturers and distributors, as well as others involved with the distribution of a product or drug, sometimes fail to properly inspect products. As a result, consumers can be seriously injured or even killed as a result of the use of defective products.
Wrongful death. Unfortunately, as a result of another person's negligence, misconduct, or intentional acts, loved ones are sometimes killed. In these situations, not only are survivors forced to deal with mourning the loss of their loved ones, but they also face economic and financial difficulties too. Our Miami wrongful death lawyers can help fight to hold those responsible for the accident.
Speak With an Experienced Miami Personal Injury Attorney
If you or a loved one has been involved in an accident, a personal injury lawyer can make all the difference in whether you obtain the compensation you deserve. Contact our law office today to learn how we can best help your Florida personal injury case at (800) 337-7755.
Client Reviews
Get in Touch
1

Free Consultation

2

Available 24/7

3

Serving Florida, NJ, NY, and Washington, DC.
Fill out the contact form or call us at
(800) 337-7755
to schedule your free consultation.