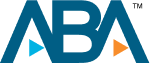 Slip and Fall Lawsuits
If you have experienced a slip and fall accident in Florida and are in need of a dedicated and experienced attorney, contact our Florida personal injury law firm at (800) 337-7755 for a free consultation. We represent individuals who have sustained injuries due to slipping, tripping, or falling as a result of hazardous conditions on another person's property. This includes falls caused by water, debris, slippery substances, flooring changes, inadequate lighting, or hidden dangers such as gaps or hard-to-see holes in the ground.
Our Commitment to Your Case
Our team of skilled attorneys is dedicated to protecting the rights of our clients against negligent property owners or management. We pursue cases where property owners or managers knew, or should have known, about the dangerous conditions but failed to take appropriate measures to protect our clients from harm.
Types of Slip and Fall Cases We Handle
With years of experience, our firm has investigated thousands of slip and fall cases throughout Florida. Some common examples of Florida slip and fall claims we have handled include:
Walmart Slip and Fall – If you slipped and fell at Walmart in Miami, or Ft Lauderdale, or an Orlando Walmart or anywhere in Florida, you could have a civil slip and fall claim to recover money for your injuries and medical expenses. We've handled many Walmart slip and fall claims.
Publix Slip and Fall – If you had a slip and fall in Publix in Florida, you could have a claim to get money for your pain and suffering and medical bills, or more. Publix generally has a duty to reasonably maintain their stores. If you slip and fall on detergent or food, or a wet floor that was not marked, you could be entitled to make a claim against Publix for your injuries. We've represented clients against Publix stores in Weston, West Palm Beach, Miami and throughout Florida.
Hotel Slip and Fall – If you slipped and fell in a hotel in Florida, you could be entitled to make a claim for your injuries if the fall was caused by the negligence of the hotel. Hotels should keep their property and lobby free of substances and water on the floor. If they fail to clean properly, they could be responsible for your injuries.
Restaurant Slip and Fall – If you had a slip and fall in a restaurant in Florida, you could make a claim against the restaurant if they failed to clean the floor and reasonably maintain their property.
Our experienced lawyers have managed slip and fall claims against major companies such as Publix, Albertsons, Winn Dixie, Kmart, CVS, Walmart, Walgreens, Aventura Mall, Carnival Cruises, and Royal Caribbean.
Common Injuries Caused by a Florida Slip and Fall
Slip and fall accidents can lead to a wide range of injuries, depending on the circumstances and severity of the fall. Some common injuries sustained in Florida slip and fall accidents include fractures, sprains, strains, contusions, head injuries (including traumatic brain injuries), spinal cord injuries, and lacerations. These injuries can result in temporary or permanent disability, loss of income, and substantial medical expenses. In some cases, they may even lead to long-term complications and ongoing medical treatment.
Understanding Slip and Fall Lawsuits
A slip and fall lawsuit is a type of personal injury claim that seeks compensation for injuries sustained as a result of a property owner or manager's negligence in maintaining a safe environment. In Florida, the property owner or manager has a legal responsibility to ensure that their premises are free from hazardous conditions that could cause harm to visitors. When they fail to fulfill this duty and a visitor is injured as a result, the injured party may file a slip and fall lawsuit to recover damages for their pain, suffering, medical expenses, and other related costs.
How to File a Slip and Fall Lawsuit
If you have been injured in a slip and fall accident in Florida, you should consider these steps to file a lawsuit:
Seek medical attention: Your health should be your top priority. Obtain medical care as soon as possible, and ensure that your injuries are documented.
Report the incident: Notify the property owner or manager about the accident, and make sure to document the details of the incident in writing if possible.
Gather evidence: Collect any available evidence, such as photographs of the scene, witness statements, and records of medical treatment.
Consult with an experienced attorney: It is important to seek legal advice from a knowledgeable Florida personal injury attorney who has experience handling slip and fall cases. They can guide you through the process, help you determine the strength of your case, and advise you on the best course of action.
File the lawsuit: Your attorney will file the necessary paperwork to initiate the lawsuit and will represent you throughout the litigation process, including settlement negotiations and trial if necessary.
By working with a skilled Florida slip and fall attorney, you can ensure that your rights are protected and that you receive the compensation you deserve for your injuries.
Contact Us for a Free Consultation
If you believe you have suffered an injury due to a property owner's negligence, we want to help. Call us at (800) 337-7755 or contact us online for a free, no-obligation consultation.
Client Reviews
Get in Touch
1

Free Consultation

2

Available 24/7

3

Serving Florida, NJ, NY, and Washington, DC.
Fill out the contact form or call us at
(800) 337-7755
to schedule your free consultation.