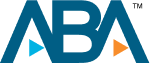 Weston Injury Lawyers
Weston Accident Attorneys
Our Weston accident lawyers at the Law offices of Jason Turchin can help if you were hurt in Weston, or live in Weston and need help with a Florida personal injury or accident claim. Call a Weston injury lawyer today at (800) 337-7755 for a free consultation.
Where is Weston, FL?
Located in suburbia just north of the bustling city of Miami, Weston is an idyllic city that is widely sought after by many growing families. With top notch public schools, centrally located shopping, corporate and executive office space, and beautiful neighborhoods, Weston is an ever expanding community, and it's no wonder that more and more families are flocking to it. Jason Turchin proudly provides legal counsel to accident and injury victims from across the state from his home base office right at the heart of Weston.
For many years, the experienced team of Weston accident attorneys at the Law Offices of Jason Turchin has honed in on a victim focused approach to handling a wide variety of negligent based claims, including car accidents, wrongful death, slip and falls, crime victim claims, defective products, life insurance claims, cruise ship injuries, bed bugs, medical malpractice and nursing home neglect, and so much more.
When you are T-boned in the middle of an intersection at a traffic light or you find yourself wondering how you ended up on the wet floor of an aisle because of a slip and fall at Walmart, tending to your injuries is no doubt your top priority.
Weston Car Accident Lawyers
Due to personal injury protection (PIP) coverage that is mandated by Florida law, drivers who are injured in car accidents within the state can expect up to $10,000 worth of their medical expenses or lost wages to be covered by their auto insurance. Many don't feel the need to hire an attorney, and for some, hiring an attorney may not even come to mind until you are hit with bills or co-payments and find yourself swamped with accident related expenses. Time is of the essence, and you could jeopardize your injury case if not handled properly.
Hiring a Personal Injury Attorney in Weston Florida
Whether handling a car accident or another personal injury such as a slip and fall, insurance companies will make any excuse to not pay. Hiring an accident attorney is imperative not only for establishing negligence of those responsible, but for handling exchanges with insurance companies who will try to minimize your ability to recover in any way they can.
Many people fail to realize that they may be entitled to damages when a crime or act of negligence results in the death of a loved one. Say someone you love was a victim of a fatal car accident caused by a drunk driver. You would be right to assume that a criminal investigation and prosecution is an order, but sadly, because the crime must be proven beyond a reasonable doubt, the drunk driver may not be held criminally responsible for your loved one's death. What you and so many like you might not know is that the drunk driver may still be held liable for your loved one's death in civil court. A claim may also be filed against the bar or restaurant where the drunk driver was coming from.
Florida's Wrongful Death Act states that "when a person's death is caused by the wrongful act, negligence, default or breach of contract or warranty," the estate of the deceased may bring a lawsuit to recover damages. The Act is complicated and further describes who may be entitled to file a suit, who is entitled to compensation, and the time limits in which a suit can be brought. While the loss of a loved one is a painful and emotional time, it is crucial to reach out to a Florida Wrongful Death Attorney who can guide you through the process of recovering from a tragic accident or crime.
Weston Accident Attorneys can Help With Your Injury Claim
If you were a victim of an accident, an act of negligence, or a crime, we want to fight to protect your rights and get you the compensation you deserve. We work on a contingency fee, which means we waive all fees and costs if there is no recovery. To speak to our team of Weston Personal Injury Attorneys, call (800) 337-7755. It's always a free consultation.
Weston Injury Lawyers – Weston FL Accident Attorneys.
Client Reviews
Get in Touch
1

Free Consultation

2

Available 24/7

3

Serving Florida, NJ, NY, and Washington, DC.
Fill out the contact form or call us at
(800) 337-7755
to schedule your free consultation.