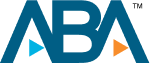 Shooting Victims Rights
If you or a loved one has been the victim of a shooting in Florida, you may be entitled to compensation under Florida's
negligent security
laws. These laws require property owners and operators to take reasonable steps to ensure the safety of their guests and customers. If they fail to do so and someone is injured or killed as a result, they may be held liable for damages.
If you have been the victim of a shooting, or if your loved one has been killed in a shooting, you should contact an experienced
personal injury attorney
at the Law Offices of Jason Turchin at 800-337-7755 today to discuss your legal rights and options. An experienced Florida negligent security attorney is able to help you investigate the facts of your case and determine whether or not you have a valid claim.
Rights of Florida Shooting Victims
In Florida, crime victims may have the legal right to pursue civil action against an offending party who failed to provide adequate security. Under Florida law, a person who was injured or died as the result of criminal activity can file a negligent security lawsuit against any person whose negligent act or omission resulted in injury, death, or damage to person or property.
For a shooting victim in Florida, the offending party may be a negligent business for not having adequate security measures in place to prevent violence, an apartment complex who failed to perform adequate background checks on tenants or guests, or any commercial property who failed to keep their customers or guests safe. If a shooting occurs, an injured person can file a negligence lawsuit against the negligent party. Shooting victims may be eligible for compensation from public funds as well as from any personal or commercial business insurance policy that existed to cover the damages.
Shooting victim killed in Florida
If a person is killed as a result of a wrongful action in Florida, their family members may be eligible for additional compensation under Florida Statute s. 768.20. Under
Florida's Wrongful Death Act
, surviving family members can file a wrongful death lawsuit in Florida to seek compensation from the negligent party who caused or contributed to the death. In such cases, if money is awarded through court proceedings, the family member may be entitled to receive money for damages such as:
Emotional pain and suffering of the decedent before death
Loss of financial support from the deceased person
Loss of guidance, care, and counsel from the deceased person

Statewide Florida negligent security lawyers
Our Florida shooting victims claims attorneys handle shooting cases on a contingency fee basis. This means that legal representation is provided without upfront costs, and the attorney fee is only taken if there's a successful negotiation or verdict in your case.
We understand that such compensation for Florida shooting victims claims cannot bring back or repair the loss of life. The point of such damages awarded through court proceedings is to place the victim or their family in the same position that they would have been in financially and emotionally if such a tragedy had not occurred.
If the offending party is found to be negligent, then Florida state law may allow victims of criminal activity to file a civil claim for damages. Our Personal injury lawyers fight to help shooting victims get the financial support and peace of mind they deserve.
Examples of Florida Negligent Security Shooting Lawsuits
Our negligent security lawyers in Florida have filed a number of Florida negligent security lawsuits.
Some notable examples of such cases our office handled include:
A man was shot and rendered paralyzed after he was shot by a neighbor. The lawsuit alleged that the neighbor was an unauthorized tenant and an adequate background check or proper procedures would have found the unauthorized tenant prior to the shooting. Apartment complexes generally have procedures to keep the properties safe from unauthorized people and ensure background checks on those living on the property. When they fail to keep the property safe, they could be held liable for injury or wrongful death caused by a shooting at the apartment complex in Florida.
A wrongful death lawsuit was filed against the apartment complex owners after our client's son was shot and killed while visiting friends. Investigation revealed that a drug dealer lived on the property, despite a significant criminal history. The complex also had no access control to prevent unauthorized people from coming onto the property.
A shooting injury lawsuit was filed in Northern Florida on behalf of a woman shot in the stomach while minding her own business. A fight broke out nearby on the apartment property and she was struck by a stray bullet. The apartment complex had a history of violent crimes and failed to provide adequate security.
A young man was shot and killed at his apartment complex in a drive by shooting. Our negligent security lawyers filed a wrongful death lawsuit on behalf of his mother. The complex had a history of violent crimes and failed to conduct adequate checks on other tenants and guests.
A man was shot in the hand by a friend whose gun accidentally discharged. The friend was showing off the gun when it went off. Our client sustained significant injury to his hand. The case resolved for a confidential amount.

Call our Florida crime victim compensation lawyers
If you were injured in a shooting in Florida, you may be entitled to compensation. Our negligent security attorneys have handled many Florida shooting claims throughout Florida. Contact a
Florida crime victims rights lawyer
today for a free consultation. Our law firm works on a contingency fee basis: No Recovery – No Fee.
Call us today at (800) 337-7755. We handle negligent security lawsuits statewide.
Client Reviews
Get in Touch
1

Free Consultation

2

Available 24/7

3

Serving Florida, NJ, NY, and Washington, DC.
Fill out the contact form or call us at
(800) 337-7755
to schedule your free consultation.