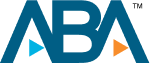 Miami Coronavirus Probate Litigation Lawyers
Throughout the coronavirus pandemic, people may be inclined to change their will to remove or change a beneficiary. Miami probate litigation lawyers at the Law Offices of Jason Turchin can review the beneficiary change to see whether or not it is valid under Florida probate law. You may be able to file a will contest lawsuit in Florida to dispute a beneficiary change. Call the Miami Coronavirus Probate Litigation Lawyers at 800-337-7755 for free consultation.
Can I Dispute a Will in Miami?
Florida probate law generally recognizes three main ways to dispute the probate administration of a will in Florida if you believe a beneficiary change should not have been made. These include claims for undue influence, lack of capacity, and insane delusion.
Undue influence – Under Florida law, if a Will was changed to make somebody else a beneficiary or changes the percentages of each beneficiary, and that person who received the benefit had a confidential relationship with the person who died, and was active in procuring the change, that could be contested and the person who received the benefit may have the burden of proving that there was no undue influence in order for the change to be kept.
The situation may arise where a parent is staying with other family members during the COVID-19 pandemic and changes the beneficiary of his or her will to one of the family members who the decedent was staying with at that time. A beneficiary change made while the decedent had COVID-19 may also be challenged for claims of undue influence.
Lack of capacity – Under Florida, one must generally be of sound mind in order to make a beneficiary change or to create a will. If the testator did not have sound mind when the will was created or beneficiary was changed, the will may be thrown out of court.
If someone contracted COVID-19 and wants to make a will or change of beneficiary on the will, that change could be challenged on the question of whether or not the person had testamentary capacity or was of sound mind at the time the document was executed.
Insane delusion – Where a person made or changed a will in Florida because of insane delusion at the time of the change, you may be able to challenge the making of the will or the change of beneficiary.
Insane delusion may arise because of COVID-19 where, say for example, the testator is in the hospital on a ventilator or about to be put onto a ventilator and is under the influence of various mind-altering medications. Changes made during this time could be challenged based upon insane delusion, or lack of capacity. Insane delusion may also occur without medication where a person has a brief period of delusion and makes a change to their estate planning documents during that period of time.
How can I Dispute a Will in Florida?
The Miami coronavirus probate litigation lawyers at the Law Offices of Jason Turchin have handled many probate litigation dispute claims. We offer a free consultation, and a no touch sign-up so that we can still handle your claim in the post coronavirus world. The courts remain open so that we can still continue to pursue your case for any beneficiary change made while the decedent had coronavirus or COVID-19, or was staying with a family member during the coronavirus quarantine and changed their will while staying with the family member.
Are You a Probate Lawyer Still Taking Cases During the Coronavirus Pandemic?
Yes. Our probate law firm in Miami utilizes some of the most up-to-date technology to handle and process our clients' claims. We offer a no touch sign-up system where we can use video technology to eliminate face-to-face in person meetings, or telephone conferences, and have a remote notary in case any documents need to be notarized during the probate litigation process.
What Courts in Florida to Your Probate Lawyers Handle Cases in?
Our law firm can handle probate litigation in every Florida state and federal district court throughout the entire state of Florida. Call the Coronavirus Probate Litigation Lawyers in Miami at 800-337-7755 for a free consultation.
Client Reviews
Get in Touch
1

Free Consultation

2

Available 24/7

3

Serving Florida, NJ, NY, and Washington, DC.
Fill out the contact form or call us at
(800) 337-7755
to schedule your free consultation.