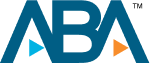 Broward COVID-19 Beneficiary Change Dispute Attorney
COVID -19 is first and foremost on everyone's mind in Broward County. Unfortunately, there are reports of Broward COVID-19 Beneficiary Change Disputes on wills, trust and life insurance policies. When someone changes a legal document while under stress or illness, there may be questions about whether the beneficiary change was valid. A Broward probate litigation lawyer at the Law Offices of Jason Turchin can review the beneficiary change to see whether or not it may be contested.
What are Some of the Symptoms of COVID-19 in Broward County?
Symptoms of COVID-19 may include:
High fever.; This can cause delirium, confusion, and insane delusions.
Coughing
Difficulty Breathing
Chills
Muscle Pain
Sore Throat
Did You Have a Family Member That has Passed Away During This Time Whether COVID-19 was Involved?
If your family member passed away from COVID-19, check if there were any recent beneficiary changes to their estate planning documents. If so, some documents may be contestable.
If you want to probate an estate in Broward where someone died from COVID-19 and wish to dispute "claims" or the beneficiary designation, the Law Offices of Jason Turchin can review your case.
In the middle of March 2020, Broward County put guidelines into place for COVID-19 and people started staying at home to remain safe. Many moved into residences with family members and became isolated.
This is a prime "breeding place" for exploitation and undue influence. During times like these people start to talk about personal issues. Some of these may include finances, estate plans, etc.
Some questions to ask about your personal situation:
Were changes made to their beneficiaries on their Life Insurance Policies? Bank Accounts? 401K? Last Will and Testament?
Were you or a family member originally a beneficiary of a life insurance policy or last will and Testament?
Were you removed during the decedent's illness of COVID-19? Were you removed during these times of "shelter at home"?
If yes you may be able to dispute the changes.
Legal Arguments for Broward County COVID-19 Beneficiary Change Disputes
Undue Influence
In contract law, a defense that can be used by a party to argue against the formation of a binding contract between two parties. The use of undue influence by one party over another puts the free will of one of the parties entering the contract into question, and therefore leads to the contract possibly being unenforceable and voidable by the victim party. The party exercising the persuasion is someone in a special relationship with the victim that makes the victim especially susceptible to such persuasion.
The Law Offices of Jason Turchin can assist you in determining if there was undue influence in the changing of beneficiaries or a Last Will and Testament. We are here to assist people in Broward County, including Hollywood, Weston, Fort Lauderdale, Deerfield Beach, Coral Springs.
Some other issues that may arise during COVID-19 Beneficiary Dispute in Broward County:
Insane delusion
A person may be possessed of an insane delusion when he or she stubbornly believes certain facts to exist which really have no existence or even a reasonable foundation. He or she persists in believing these facts regardless of evidence to disprove them and of the existence of contrary facts which fashion his or her beliefs into an apparent absurdity.
At www.jasonturchin.com,we can look at your case to determine if testamentary disposition has been affected by insane delusions. It may appear that the testator's delusions in some manner entered into the making of his will. Thus a person may be laboring under an insane delusion subsequent to the making of his will and the delusion may even move him to make the will.
A grave difficulty presented by most cases of this nature is that the person who made the will, being dead at the time of probate administration, may have had some basis for his or her belief which is inevitably unknown to the court.
Lack of Capacity
A person must generally have capacity to understand what he or she is signing. You could challenge a beneficiary change if the person lacked testamentary capacity at the time the change was made.
Contact an Attorney in Broward for a COVID-19 Beneficiary Change Dispute
These are overwhelming times and we at the Law Offices of Jason Turchin are available 24/7 to assist you. You can reach us by using our "Chat now" feature, our contact page or calling our office where a live person will answer your call.
We have made adjustments to this "new normal" we are in. We offer free phone consultations and "no-touch" signups and signing of documents if you need an attorney for a Covid-19 Beneficiary Change Dispute.
Client Reviews
Get in Touch
1

Free Consultation

2

Available 24/7

3

Serving Florida, NJ, NY, and Washington, DC.
Fill out the contact form or call us at
(800) 337-7755
to schedule your free consultation.