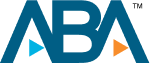 Florida Probate
South Florida Probate Lawyers
Our South Florida probate lawyers help families who lost a loved one in Miami, Ft. Lauderdale, West Palm Beach, Weston, Coral Springs, Broward, Palm Beach, Miami-Dade and beyond. The loss of a loved one can be extremely difficult for those left behind. When someone passes away, family members must not only deal with their emotional loss, but with the challenge of administering an estate in Florida. Family members may fight over who gets what, creditors could start calling, property and life insurance may need to be distributed, and wrongful death claims may be placed on hold.
If you are in need assistance administering a large or small estate in Florida, our Florida probate attorneys can help. Call (800) 337-7755 today.
What is Probate?
Probate is a legal process by which the court supervises the distribution of the decedent's estate to his or her heirs. The court oversees the process by which assets are identified and the decedent's debts are satisfied. The assets are then distributed to the beneficiaries.
There are two types of probate that cover large estates and small estates, which include:
Formal Administration (Large) – This is a type of probate may be required when the estate is valued at or above $75,000, but may also be used in other cases, including wrongful death and distribution of other assets. In a formal administration, you would be eligible to serve as the personal representative to your loved one's estate if you meet certain criteria. Being the personal representative of an estate gives you more control.
Summary Administration (Small) – This is a type of probate may be allowed when your loved one has been deceased for two or more years or the estate is valued at less than $75,000.
What is a Personal Representative?
A personal representative is the person authorized by the Court to administer the Estate of the person who died. A person who died with a will usually designates a personal representative to handle the estate upon his or her death. If a person is not named in the will or there isn't a will at all, then the judge will appoint someone who they determine to be competent. Any person who is deemed legally competent and was a Florida resident at the time of the decedent's death may serve as personal representative to the estate, but the law has a priority system to determine who has first right. People who are not fit to be a personal representative may include those with a felony conviction, mentally or physically unfit, or a minor.
Contesting a Will
A will is a legal document by which a person determines how and to whom his or her assets will be distributed upon death, and who will be in charge of managing the estate until the assets have been cleared. The person who executes a will is called a testator.
There may, however, be several grounds to contest a will and potentially make the will voidable or unenforceable. Some common claims include:
Undue Influence Undue influence occurs where a person is induced to act without adequate appreciation for the consequences and not by their own free will. In Florida, the person contesting the will may have to prove that either the will was written in an unexpected manner without explanation, the testator had a confidential relationship or depended on the person who encouraged them to write the will in such a manner, the testator was manipulated due to illness or incapacitation, or that someone who could benefit from the will took advantage of the testator.
Lack of Capacity The will may be contested if a challenger can prove that the testator lacked the physical or mental capacity to properly execute his will. Generally, when the testator executes a will, he must have the cognitable ability to understand what is being distributed, who assets are going to, and the overall effects of a will. Medical records and testimony of those who cared for or observed the testator may prove that he lacked capacity to understand the consequences of his will.
Insane Delusion Merriam-Webster defines insane delusion as "a false belief in a nonexistent state of facts in which no rational person would believe that deprives a person of the capacity to make a will and renders any will made invalid." Basically, insane delusion occurs where insanity or a delusion causes a person to draft a will in a way that no reasonable person in the same set of circumstances would have.
What if Someone Dies Without a Will?
If a person dies without a will, he is said to have died intestate. When a person dies intestate, who the estate is passed on to depends on who the decedent's heirs are. For example, if the decedent has a surviving spouse, then the successor of the estate may generally be the spouse. Complications arise when there are other surviving family members, or multiple marriages with children of different marriages. For instance, if a person dies, leaving behind a surviving spouse and surviving children from a prior relationship, then the spouse may inherit half the estate and the other half may go to the decedent's children. If a person dies and has no living heirs, the state could get the assets. This is known as escheat.
When there are many heirs, it can be quite difficult and a complicated process to determine who will be the successor of the estate, which is why hiring an attorney to help determine who the successors may be and who is entitled to what assets is so important.
Whether you wish to been appointed to serve as personal representative to a loved one's estates or you are contesting a will, it is highly recommended that you hire a skilled Florida probate attorney who can guide you through the complex process that unfortunately comes when a loved one passes away. Our Florida Probate Attorney wants to help you uncover your rights and help you determine what you are entitled to. Call today at (800) 337-7755 to get started. It's always a free consultation!
Client Reviews
Get in Touch
1

Free Consultation

2

Available 24/7

3

Serving Florida, NJ, NY, and Washington, DC.
Fill out the contact form or call us at
(800) 337-7755
to schedule your free consultation.