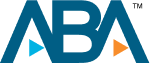 Florida Wrongful Death Claim
Wrongful Death Claim in Florida
If you need a Florida wrongful death claim lawyer, we can help. Our FL wrongful death lawyers have handled accident death claims throughout Florida. Whether the death in Florida was caused by a fatal car accident, fatal drunk driving crash, a defective product, a vehicle defect or failure, medical negligence, group home neglect, or apartment complex murder, we've handled many Florida wrongful death claims.
When a loved one died from a wrongful death in Florida, hiring an attorney or taking legal action is often overlooked by loved ones who have suddenly become consumed by funeral costs, probate administration, and many other expenses. If your loved one died as a result of another's negligence or a wrongful act, however, you should consider making hiring a Wrongful Death lawyer a top priority.
If your loved one was fatally injured, call Florida wrongful death attorney Jason Turchin for a free consultation at (800) 337-7755.
What is Wrongful Death?
Wrongful death may occur when a person dies due to the negligence or the misconduct of another person or entity. Simply put, when we go about our daily lives, we are expected to behave the same as a reasonably prudent person in the same circumstances would. If we fail to conduct ourselves in such a reasonable way and someone is fatally injured, our conduct may be considered negligent, reckless, or wrongful.
When this happens, Florida Statute § 768.19 provides that the decedent's representative, also known as the personal representative of the deceased's estate, may bring a civil action to recover damages not only for the death itself, but for the financial burdens that come with it.
Causes of Wrongful Death
Some of the most common causes of wrongful death include:
Medical malpractice
Workplace related accidents
Is Wrongful Death a Criminal or Civil Matter?
There are many circumstances in which negligence and especially wrongful acts may constitute a crime. For example, if a truck driver is driving drunk and causes a fatal accident. The state government might prosecute the truck driver for manslaughter or vehicular homicide caused by criminal negligence.
Wrongful death claims, however, are civil actions or lawsuits filed by the representative of the deceased's estate, not by the government. So in the scenario above, the personal representative might make a wrongful death claim against the agency or company for knowingly hiring and allowing a dangerous and reckless individual to operate their trucks.
Time Constraints and Wrongful Death
When a loved one dies due to the negligence or wrongful act of another, it is important to act quickly. The time limit you have to file a lawsuit is called the statute of limitations. Every state sets its own time constraints on when a person may file a lawsuit for a number of different claims.
Florida sets the statute of limitations for wrongful death at just two years, which is why it's so important to get in touch with a Florida wrongful death lawyer as soon as possible, or risk losing your right to bring a lawsuit for wrongful death before the court.
If a loved one died due to the the wrongful act or negligence of another, the time to act is now! Jason Turchin and his team of wrongful death attorneys want you to receive the money you deserve to help your peace of mind during this most difficult time. Call us for a free consultation today at (800) 337-7755.
Client Reviews
Get in Touch
1

Free Consultation

2

Available 24/7

3

Serving Florida, NJ, NY, and Washington, DC.
Fill out the contact form or call us at
(800) 337-7755
to schedule your free consultation.