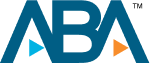 Taxi Cab Accidents
Taxi Accident Attorney in Florida – Miami Taxi Lawyer – Fort Lauderdale Taxicab Injury Attorneys
Thousands of people are injured each year in taxi cabs. Taxi crashes are often the result of careless driving, failure to yield the right of way, failure to keep a proper look out, improper lane change, failing to maintain equipment, and failure to use due care. Through our complex method of investigation, we will research the insurance information on all possible defendants including the vehicle driver and vehicle owner and their financial worth if insurance is inadequate. Often, we look into the background of the defendant to see if they have a history of crime or traffic offenses.
Florida Taxi Cab Accident Attorney Jason Turchin represents many victims injured or killed as a result of a taxi cab, whether while riding as a passenger in a cab where the taxi is struck by another car or truck, or where the taxi driver is at fault for causing the accident. Our law office will assist our clients through all aspects of the claim, including treatment of injuries, contact with the police or state attorney's office, negotiations with the insurance company or responsible party, settlement of medical bills, and filing a lawsuit if necessary.
We understand that our clients went through a traumatic event. Our friendly staff is trained to work with clients to properly handle their taxi injury case. We can recommend doctors of nearly every medical specialty, including Orthopedists, Neurologists, Orthopedic Surgeons, Neurosurgeons, Chiropractors and Chiropractic Clinics, Physical Therapy facilities, Hand Surgeons, Rehabilitation Centers, Foot and Ankle doctors, and all other areas of medicine.
We estimate that over 95 percent of all cases our office handles are settled without a lawsuit. Lawsuits can be very expensive, stressful, and time consuming, although we have litigation attorneys on staff to file a lawsuit and take your case to trial if necessary. Our law firm has settled cases with nearly every taxi insurance company in the state of Florida and insurance companies of at-fault motor vehicles, including cases against cities and counties, government agencies, rental car companies, GEICO, Progressive, Unitrin Direct, Liberty Mutual, State Farm, Allstate, US Security, United Auto, MetLife, Zurich American, Ocean Harbor, USAA, Safeco, AIG, Nationwide, Response, Lincoln General, St Paul Travelers, and esurance. We regularly stand up to the big automobile insurance companies and fight for our clients. Due to statutes of limitations, the time to bring a taxi cab injury or death claim is limited. It is important to consult with a taxi accident victim's rights advocate and lawyer immediately to protect your legal rights. Our office will fight to try and recover any lost wages, past and future medical expenses, emotional damages, pain and suffering, and mental anguish allowed by law for the victim and their family. We handle several wrongful death claims arising out of taxicab accidents and will fight to recover funeral expenses, loss of companionship and consortium, net accumulations, mental anguish and suffering of survivors, and all other rights.
Contact Florida Taxi Injury and Wrongful Death Victim's Rights Advocate and Lawyer Jason Turchin today to see how our office can assist you. We handle cases throughout the entire state of Florida (FL) and Washington, District of Columbia (DC) and are available for co-counsel arrangements and consultation throughout the country.
Our legal team will prosecute taxicab injury and death victim cases in every county and city in Florida including Miami, Ft Lauderdale, Tampa, Orlando, Ocala, Largo, Key West, Islamorada, Key Largo, Coral Gables, Coconut Grove, Ibor City, West Palm Beach, Stuart, Treasure Coast, Jupiter, Clearwater, South Beach, Miami Beach, Aventura, Liberty City, Miami Dade County, Broward County, Palm Beach County, and Brevard County, just to name a few.
Call us today at (888) 988-4284 for a free consultation. Our law firm is available 24 hour a day 7 days a week including weekends and holidays to discuss your potential taxi accident injury or accidental death case.
Visit Our Social Media Sites as Well for More Information
Client Reviews
Get in Touch
1

Free Consultation

2

Available 24/7

3

Serving Florida, NJ, NY, and Washington, DC.
Fill out the contact form or call us at
(800) 337-7755
to schedule your free consultation.