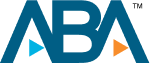 Motorcycle Accidents
Florida Motorcycle Accident Lawyers
If you need a motorcycle injury lawyer in Miami or anywhere in Florida, the Florida motorcycle accident lawyers at the Law Offices of Jason Turchin can help. We've handled hundreds of motorcycle accident claims in Florida. Our office works on a contingency fee, which means you do not have to pay us any money out of pocket for your motorcycle claim. We only get paid if you recover money on your motorcycle accident claim in Florida.
Understanding your rights and what the laws in Florida say about motorcycle accidents and injury coverage can be confusing. When you are in an accident, it is important to have an attorney who understands the tricky laws involving motorcyclists. If you or a loved one has been injured in a crash involving your motorcycle, call our experienced Florida Motorcycle Accident Attorneys at (800) 337-7755.
Motorcycles offer an appealing means of transportation in South Florida due to our scenic beaches and oceanfront views. Unfortunately, motorcyclists often fall victim to careless and negligent drivers who fail to safely share the road with motorcycles. The Governors Highway Safety Association reported that Florida ranked #1 in the United States for motorcycle fatalities back to back in 2016 and 2017.
Common Causes of Motorcycle Accidents in Florida
Reckless or careless driving
Blind spots
Drunk driving
Road hazards
Illegal lane changes
Lane splitting
Motorcycles and the Law in Florida
In Florida, anyone over the age of 16 with a Class E license is eligible for a motorcycle endorsement, which is essentially a license to operate a motorcycle. Florida no longer mandates that helmets be worn when driving a motorcycle. Instead, generally only those under the age of 21 or those who do not carry at least $10,000 in medical benefits for injuries must wear a helmet
Section 2(b) of Florida Statute § 316.211 states, "a person over 21 years of age may operate or ride upon a motorcycle without wearing protective headgear securely fastened upon his or her head if such person is covered by an insurance policy providing for at least $10,000 in medical benefits for injuries incurred as a result of a crash while operating or riding on a motorcycle."
Florida Statute § 316.211 does mandate, however, that all motorcyclists wear protective eye gear when operating the vehicle.
Other Safety Laws Include
No lane splitting, though this is widely abused
Use of mufflers
Mandatory driver education classes
Regulations on handlebar height
Mandatory use of headlights during the day and night
Common Motorcycle Injuries
Head injuries
Paralysis
Spinal cord injuries
Disfigurement
Death
How Does Motorcycle Insurance Work?
Florida motorcyclists are not required to carry insurance for their motorcycle, but the driver will be held financially responsible for the motor vehicle accident if he is charged in a motorcycle crash. A motorcyclist may choose from the following financial responsibility options:
Liability insurance through a licensed Florida insurance carrier
Financial Responsibility Certificate – Will require the driver to post a surety bond with a state licensed company and deposit cash/securities with the Department of Highway Safety and Motor Vehicles
Self Insurance Certificate – Requires proof of net encumbered capital (free of creditor claims, liens, etc.)
Florida is a "no fault" state that requires automobile drivers with four or more wheels to have personal injury protection (PIP). However, PIP laws do not extend to motorcycles, nor will it attach to your motorcycle if you already have a car insured with PIP coverage. This means that the motorcyclist must obtain compensation through the at-fault driver's insurance company for any injuries or damages to the vehicle resulting from a crash.
Accidental Death From Motorcycle Accident
The Florida wrongful death attorneys at the Law Offices of Jason Turchin have handled many claims on behalf of family members whose loved one was killed in a motorcycle accident in Florida. The claims generally fall under Florida's Wrongful Death Act and can be quite complicated. Our office has handled many and can help walk you through the entire process. We even have our own probate lawyers in Florida to assist with the probate process of the case if needed.
Reach out to a Motorcycle Accident Attorney
If you were injured in a motorcycle accident in Florida, don't hesitate and speak with our experienced team of motorcycle accident attorneys. Jason Turchin has represented many victims of motorcycle crashes and wants to help you get the financial compensation you deserve. Call the Law Offices of Jason Turchin today at (800) 337-7755 today for a free consultation.
Visit Our Social Media Sites as Well for More Information
Client Reviews
Get in Touch
1

Free Consultation

2

Available 24/7

3

Serving Florida, NJ, NY, and Washington, DC.
Fill out the contact form or call us at
(800) 337-7755
to schedule your free consultation.