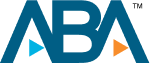 18 Wheeler Accidents
Florida Truck Accident Lawyer
Many truck accidents are preventable. If you were hurt in a truck accident in Florida and need a FL truck accident lawyer, contact the Law Offices of Jason Turchin today for a free consultation at (800) 337-7755.
Truck accidents in Florida have the potential to cause very serious injuries and even fatalities. Even worse, victims often find that the legal process required to obtain compensation is complex. As a result, if you or a loved one has been injured in a truck accident, it is almost always in your best interest to obtain the assistance of a skilled accident attorney.
The majority of wrongful deaths in tractor trailer or semi-trailer trucks are occupants of passenger vehicles. The U.S. Department of Transportation's Fatality Analysis Reporting System reported that a total of 3,986 people died in large truck crashes in 2016. 66% of these deaths were passenger vehicle occupants, and an additional 16% were pedestrians, bicyclists, and motorcyclists.
How Often Truck Accidents Occur
The Federal Motor Carrier Safety Administration reports that trucks were involved in 480,000 accidents in 2015. A surprising 97,000 of these accidents resulted in serious injuries, and 3,838 of these accidents resulted in fatalities. If you or a loved one is injured in a truck accident, you can be left with a number of serious complications including large medical bills, lost wages, and pain and suffering.
The Common Types of Florida Truck Accidents
Trucks can get into accidents in a number of different ways, but some of the most common ways include the following:
When the coupling attaching a truck to a trailer fails to work, there is a great potential the trailer will swing out to a perpendicular degree besides the truck, which is referred to as jackknifing.
When a truck driver loses the ability to slow down or stop a truck, the weight of the truck can lead to the driver losing control of the vehicle.
Because they have high centers of gravity, it is very easy for trucks to roll over when drivers attempt to maneuver around curves or turn too fast, which can lead to rollover accidents.
A rear-end collision is classified as a minor accident when smaller vehicles, but not when larger vehicles, end up in these accidents. When trucks rear-end smaller vehicles, the results can be particularly serious and result in substantial damage.
An underride occurs when a smaller vehicle crashes into the back of a truck because the truck suddenly stops or improperly changes lanes. In these situations, the front of the smaller vehicle can end up lodged beneath the truck.
A number of truck accidents occur each year because cargo is improperly secured in the back of the trucks, which leads to cargo falling into the road where it can cause some substantial obstacles for motor vehicle operators.
The Common Causes of Florida Truck Accidents
There are a number of factors associated with Florida truck accidents. The Federal Motor Carrier Safety Administration reports that driver errors are responsible for a large number of truck accidents. Some of the factors that are involved in these accidents include the following:
Distracted driving
Driving under the influence of alcohol or drugs
Fatigued driving
Improperly loading or securing cargo
Speeding
Tailgating
Truck companies that fail to adequately screen drivers
Truck drivers who have serious health problems
Because tractor trailers and semi-trailer trucks can weigh up to 30 times more than a standard car, occupants of passenger vehicles are extremely vulnerable to serious injury or death when a collision occurs.
A massive truck may require up to 40% more distance than a standard passenger vehicle to come to a complete stop. Poorly maintained brakes, especially on wet or slippery roads can have disastrous results.
According to the Insurance Institute of Highway Safety, surveys have shown that truck drivers frequently violate federal hours of service regulations and drive longer than the permitted 11 hours per day. The consequences of a truck driver's fatigue may be catastrophic.
Who is Responsible for a Death or Serious Injury From a Collision With a Tractor Trailer or Semi-Trailer Truck?
Some of the parties who could be responsible if you were injured by a tractor trailer in Florida include:
The Driver
The Corporation or Owner of the Truck
The Truck Manufacturer
The Truck Retailer
Mechanic or Repair Facility
City or County Responsible for Maintaining the Roads
Speak With an Experienced Florida Truck Accident Attorney
The legal counsel at the Law Offices of Jason Turchin has substantial experience helping truck accident victims pursue to the compensation that they deserve. Contact our law office today to schedule an initial free consultation at (800) 337-7755.
Visit Our Social Media Sites as Well for More Information
Client Reviews
Get in Touch
1

Free Consultation

2

Available 24/7

3

Serving Florida, NJ, NY, and Washington, DC.
Fill out the contact form or call us at
(800) 337-7755
to schedule your free consultation.