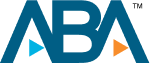 Vehicle Defect Claims
Automotive Defects Causing Injury or Death
Did you get hurt in a car accident because of a defect in your car? We can help! At the Law Offices of Jason Turchin, our experienced Florida accidents attorneys understand that defective auto parts and products can often lead to more serious injuries than the actual crash itself. Call today at (800) 337-7755 to find out more about how we can help you with your automotive defects claim. Our Florida product liability attorneys have handled many vehicle defect claims throughout Florida.
What are Automotive Defects?
An automotive defect is defined by the United States Code for Motor Vehicle Safety (Title 49, Chapter 301) as "any defect in performance, construction, a component, or material of a motor vehicle or motor vehicle equipment." In other words, something about the way the vehicle or a certain part of the vehicle was built or designed makes it inherently dangerous to drivers and passengers.
Manufactures have a duty to design and build safe vehicles that will protect you from harm in the event of a collision. However, car manufacturers and designers often skip steps and overlook potential safety hazards in an effort to save money and to get their vehicle on the market as quickly as possible.
When manufacturers release vehicles into the market that haven't been properly tested or that they know have defective parts, drivers and passengers can get seriously injured.
In Florida, the manufacturer, designer, marketer, or dealer of a vehicle may be held liable for defects if the plaintiff can show that:
She suffered an actual injury
The defective part was the proximate cause of her injury
That she was using the vehicle or component as per its intended use
The manufacturer, designer, marketer, or dealer knew or should have known that the vehicle was defective and failed to remove or repair the defective component or failed to warn consumers (via recall notice) of the defect.
Types of Liability for Automotive Defects
Depending on the circumstances of your case and on the defect itself, liability for defective automotive parts can be proven in four ways:
Strict Liability
The plaintiff must only show that the defective vehicle or component was unsafe. She need not show that the manufacturer or dealer was negligent
Negligence
The plaintiff would show that the vehicle was built, designed, or marketed improperly or defectively, meaning that a reasonably prudent person in the same position as the manufacturer or distributor could have foreseen a driver or passenger getting hurt as a result of the defective component.
Breach of Express Warranty
An express warranty is one that is explicitly stated, either by marketing or by written instructions.
For example, a driver who sees a commercial on TV for a vehicle that is driving at excessive speeds and then effortlessly brakes seconds before collision might have a claim if she attempts to do this and crashes after her brakes don't work fast enough.
Breach of Implied Warranty
Implied warranty is based on the buyer's reasonable expectations when purchasing a vehicle. In other words, the buyer expects that the vehicle will function normally and will not injure her while driving or handling it normally.
For example, a driver will not buy a car expecting that the airbags will deploy at any given time without warning.
Types of Automotive Defects
A vehicle may defective when there is something wrong with the the way the vehicle or its components were manufactured, designed, or marketed.
A manufacturing defect is one that occurs during the negligent assembly of a vehicle. A seat belt that fails to lock upon impact with another vehicle and causing injury to the user, for example, is a manufacturing defect.
Defects that make the entire product dangerous because of the way in which all or part of it was designed are called design defects. For instance, an engine designed without proper ventilation and cooling may cause the engine to overheat and potentially catch fire.
Finally, inadequate warnings or instructions for proper use are called marketing defects. Failing to warn drivers of airbag related death or serious injury to small children is an example of a marketing defect.

Some common examples of automotive defects include:
Engine Failure & Fires
Faulty brakes & acceleration
Airbags deploying at random, with excessive force, with shrapnel, or not at all
Roof Crushing in rollover accidents
Collapsing seat backs
Gas tank malfunctions
Top heavy vehicles that roll over
Windows that blow out during collision
Fuel leaks
Faulty seat belts
Crashworthiness
What is "Crashworthiness"?
Crashworthiness is defined as the degree to which the vehicle will protect its occupants during a crash. In other words, a crashworthy vehicle is one that is structurally sound and will keep drivers and passengers safe during a car accident.
Vehicles are designed with "crumple zones" that take in most of the force of the impact. When hit, a crashworthy vehicle with good structural integrity should crumple around the occupant compartment so that the majority of the damage does not impact the passengers.
Hiring a Florida Automotive Defects Attorney
Accidents happen, and when they do, our vehicles are supposed to be designed and built in a way that protects us from serious injury or death. When parts are defective and you get hurt, hiring an experienced attorney may be very important.
Florida Products Liability Lawyer Jason Turchin handles claims involving Automotive Defects, and we want to help you hold those who failed to protect you liable for your injuries. Call the Law Offices of Jason Turchin today at (800) 337-7755 to see how we can assist you with your Automotive Defects claim. It's always a free consultation!
We can handle vehicle defect claims throughout Florida, including Key West, Miami, Tampa, West Palm Beach, Orlando, Tampa and more.
Client Reviews
Get in Touch
1

Free Consultation

2

Available 24/7

3

Serving Florida, NJ, NY, and Washington, DC.
Fill out the contact form or call us at
(800) 337-7755
to schedule your free consultation.