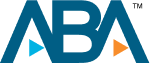 Car Recalls in 2023- What You Need to Know
It is important to be aware of the latest car recalls to ensure that you and your loved ones are safe while driving. Car recalls are not uncommon, as manufacturers often discover defects in their products that could potentially cause harm to consumers. In this article, we'll take a closer look at some of the most common recalls in 2023 from different dealerships, the possible injuries resulting from the recall, what you should do if your car has a recall, and the importance of product liability laws. If you were hurt or a loved one was killed or paralyzed because of a vehicle defect, call us at 954-515-5000 or chat with us today for a free consultation.
Recent Car Recalls
Volkswagen Atlas SUVs' front passenger air bags could deactivate – Volkswagen has announced a recall of 143,053 SUVs due to a potential issue with the front passenger air bags being deactivated. A wiring fault in the passenger occupant detection system of the affected models may disable the front passenger air bag when the seat is occupied, leading to an increased risk of injury in the event of a crash, as stated in an NHTSA report. The recall impacts the following vehicles:
2018-2021 Atlas
2020 Atlas Cross Sport
Kia Carnival power sliding doors causing injuries – Kia has issued a recall for 51,568 Carnival minivans due to a potential malfunction in the auto-reverse feature of the power sliding doors. According to an NHTSA recall report, the doors may close on passengers, increasing the risk of injury.
Affected vehicles include:
All 2022 Carnival models
Specific 2023 Carnival models
The NHTSA's Office of Defects Investigation has received five complaints regarding the power sliding doors, with three of them involving reported injuries and bruises to arms, hands, or shoulders.
BMW front seats not properly welded – BMW is recalling 51 vehicles due to improperly welded seat frames that may fail to securely restrain occupants during a crash, heightening the risk of injury. The National Highway Traffic Safety Administration (NHTSA) has released recall reports for the following models:
2019-2021 BMW 330i
2019-2021 BMW M340i
2020-2021 BMW X3
2021 BMW X4
Injuries Resulting from Recalls
The injuries resulting from recalls can vary depending on the type of defect. In the case of a transmission shift cable recall, the unexpected vehicle movement could cause the driver to lose control of the vehicle and crash. This could result in serious injuries such as broken bones, head injuries, or even death. In the case of a power steering system recall, the difficulty in steering the vehicle could cause the driver to lose control and crash. This could result in similar injuries as the Ford recall. In the case of a airbag system recall, the failure of the airbag to deploy properly could result in more severe injuries in the event of a crash. This could include head injuries, spinal cord injuries, or even death.
What to Do if Your Car Has a Recall
If your car has been recalled, it's important to take action immediately to ensure your safety. The first step is to check if your vehicle is affected by the recall. You can usually do this by checking the manufacturer's website or contacting your local dealership. If your vehicle is affected, you should follow the instructions provided by the manufacturer. This may include scheduling a repair appointment with your local dealership. It's important to get the recall repaired as soon as possible to ensure that you and your loved ones are safe while driving.
Product Liability Laws
Product liability laws are designed to protect consumers from defective products, including cars. If you have been injured as a result of a car defect, you may be able to file a product liability claim against the manufacturer. This can help you recover compensation for your injuries, including medical expenses, lost wages, and pain and suffering. To file a product liability claim, you will need to prove that the car was defective and that the defect caused your injuries. This can be a complex process, which is why it's important to work with an experienced personal injury attorney who can help you navigate the legal system and fight for your rights.
If you or a loved one has been injured as a result of a car defect, it's important to take action. Contact the Law Offices of Jason Turchin today to schedule a free consultation.
Client Reviews
Get in Touch
1

Free Consultation

2

Available 24/7

3

Serving Florida, NJ, NY, and Washington, DC.
Fill out the contact form or call us at
(800) 337-7755
to schedule your free consultation.