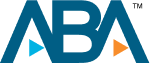 Rogue Scooter Lawsuit
Burn Injuries Caused by Rogue Self-Balancing Scooters
Jetson Electric Bikes has issued a recall for its 42-volt Rogue Self-Balancing Scooters, also known as hoverboards. The recall is due to a potential fire hazard, with two deaths already reported from the product. As a national personal injury law firm, we understand the devastating impact that defective products can have on individuals and families. In this article, we will delve deeper into the recall and the injuries that have been reported from the product. If you need a national product liability lawyer, call the Law Offices of Jason Turchin at 954-515-5000 today or Chat with our agents today. No fees or costs if there is no recovery.
According to the Consumer Product Safety Commission (CPSC), the recall affects approximately 2,000 units of the Jetson 42-volt Rogue Self-Balancing Scooters. The product was sold online at Best Buy and Amazon between September 2022 and February 2023.
The recall was initiated after it was discovered that the lithium-ion battery packs in the hoverboards can overheat and become a fire hazard. There have been two reports of deaths related to the hoverboards, with one incident occurring in February 2023 and the other in March 2023. In both cases, the hoverboards caught fire, resulting in fatal injuries to the riders. In addition to the two deaths, Jetson Electric Bikes has received 12 reports of the hoverboards catching fire according to the CPSC, with two of those incidents resulting in property damage.
Injured by Rogue Scooter
The injuries that can result from a defective product like the Jetson 42-volt Rogue Self-Balancing Scooter can be severe and life-changing. Burn injuries are a common result of fires caused by defective products, and the road to recovery can be long and painful. The potential fire hazard associated with the Jetson 42-volt Rogue Self-Balancing Scooter can result in several types of burn injuries for those who have been affected.
The type of possible burn injuries are as follows:
First-degree burns are the least severe type of burn injury, affecting the outer layer of skin. These types of burns are characterized by redness and minor pain, and typically heal within a few days without causing any permanent damage.
Second-degree burns are more severe, affecting both the outer layer of skin and the layer underneath. These burns may cause blisters and significant pain and may require medical attention to prevent infection and promote healing. They can also cause severe scars and discoloration.
Third-degree burns are the most severe type of burn injury, affecting all layers of skin and potentially damaging nerves, muscles, and bones. These burns can cause significant scarring and may require extensive medical treatment, including skin grafts and reconstructive surgery.
In addition to physical injuries, the emotional toll of a severe injury can be overwhelming. Victims may experience anxiety, depression, and post-traumatic stress disorder (PTSD) in the aftermath of an accident.
Rogue Scooter Lawsuit
If you or a loved one have been injured by this product, it is important to seek legal representation to protect your rights. In cases involving defective products, it is often important to act quickly. Evidence can disappear, witnesses can forget details, and statutes of limitations can expire. At the Law Offices of Jason Turchin, our Florida product liability attorneys offer free consultations to discuss your case and evaluate your legal options. We work on a contingency fee basis, which means that you do not pay any fees unless we recover compensation for you. We understand that the financial burden of a personal injury can be overwhelming, and we want to ensure that you receive the legal representation you deserve regardless of your financial situation.
Client Reviews
Get in Touch
1

Free Consultation

2

Available 24/7

3

Serving Florida, NJ, NY, and Washington, DC.
Fill out the contact form or call us at
(800) 337-7755
to schedule your free consultation.