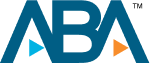 Wafflizer Burn Injury Lawsuits
The Wafflizer has come under investigation recently after numerous reports of customers sustaining burns after the waffle exploded during use. This has led to multiple personal injury claims being brought against the company. According to numerous reports, the Wafflizer has caused numerous explosions. If you were hurt while using a Wafflizer, the product liability lawyers at the Law Offices of Jason Turchin may be able to help you get the compensation you deserve. Call us at 800-337-7755 or Chat with us to see if you may have a claim. It's always a free consultation and there are no fees or costs if there is no recovery.
Who may be entitled to file a Wafflizer lawsuit?Anyone who was injured by an alleged Wafflizer defect may be eligible to bring a Wafflizer lawsuit. Minor injuries, such as burns or small cuts, can still qualify for compensation if they occurred due to the product's negligence.
What can someone get compensation for if they are burned by a Wafflizer?Injured parties may be able to receive compensation for medical expenses, lost wages, pain and suffering, and other damages. Every case is different so it's important to consult with a lawyer who handles consumer product liability law to understand your legal rights. The Law Offices of Jason Turchin can review your case and advise you on whether you may be entitled to money.
What are the elements of product liability?
In Florida, the elements of product liability typically include the following:
In general, a plaintiff must prove that the product was defective in some way, such as a manufacturing defect, a design defect, or a failure to provide adequate warnings or instructions.
Causation: The plaintiff must demonstrate that the defect in the product was the direct cause of their injuries or damages.
Foreseeability: The plaintiff must show that the injury or damage was a foreseeable consequence of the defect in the product.
Damages: The plaintiff must have suffered damages, such as physical injuries, property damage, or financial losses, as a result of the defective product.
In addition to these elements, Florida law also recognizes the doctrine of strict liability, which means that a manufacturer or seller can be held liable for injuries or damages caused by a defective product even if they were not negligent or intentionally reckless in the design, manufacture, or sale of the product. However, the plaintiff may still need to prove the elements of a product liability claim, as outlined above.
Who makes the Wafflizer?The PowerXL Stuffed Wafflizer Belgian Waffle Maker is a kitchen appliance from Spectrum Brands and Tristar Products that allows you to make delicious stuffed Belgian waffles at home. This waffle maker has a unique design that allows you to create waffles with a variety of fillings, such as chocolate chips, fruit, and more.
Wafflizer ComplaintsOur product liability lawyers already represent several customers injured in Wafflizer explosion cases where the waffle exploded steaming hot batter and contents on them during or after the cooking cycle.
Lawyers handling Wafflizer casesThe product liability attorneys at the Law Offices of Jason Turchin are experienced in handling cases where a product causes harm, including Wafflizer explosion cases. If you have suffered burns or other injuries from a Wafflizer explosion, call us today for a free consultation to discuss your legal rights and options. You can reach us at 800-337-7755 or Chat with us for a free consultation.
Client Reviews
Get in Touch
1

Free Consultation

2

Available 24/7

3

Serving Florida, NJ, NY, and Washington, DC.
Fill out the contact form or call us at
(800) 337-7755
to schedule your free consultation.