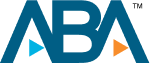 Miami-Dade County Products Liability Lawyer
The Law Offices of Jason Turchin serves Miami-Dade County with dedication and commitment to protecting the rights of consumers impacted by faulty or dangerous products. Our team of accomplished attorneys has a track record of comprehensively handling cases in the intricate field of product liability. We understand the distress caused by injuries or losses due to deficient products, and our mission is to pursue justice for impacted individuals in Miami-Dade County. We have represented clients dealing with issues arising from defective electronics to unsafe pharmaceuticals. When you require trusted legal representation in a product liability case, know that Miami Product Liability Lawyer Jason Turchin, Esq. is on your side. Don't let the damages caused by a defective product go uncompensated. Reach us in Miami-Dade County at (800) 337-7755 to benefit from Jason Turchin, Esq.'s knowledge and experience in the complex realm of product liability law and see if you may be entitled to compensation.
Common Types of Defective Products
In Miami-Dade County, Florida and throughout the United States, our dedicated and competent law firm provides imperative guidance and robust representation for clients who have suffered injuries due to defective products. Products liability law is vast and varies from product to product.
Home Appliances: Defective kitchen and other home appliances such as toasters, ovens, or washing machines can create significant safety hazards ranging from fire risks to potential for severe injuries.
Cars and Car Parts: Faulty automotive machinery or elements, such as defective brakes or airbags, not only jeopardize the owner's safety but can also lead to major accidents causing harm to other innocent individuals.
Toys and Other Child Products: The insufficiency in maintaining the safety standards for toys, cribs, or child car seats could be dangerous, leading to injurious or fatal accidents involving children.
Medication and Medical Devices: Defective medicines or medical apparatus like pacemakers, implants, or pharmaceutical drugs could adversely impact health, promoting dangerous side effects up to and including death.
Pressure Cooker Burns: Hundreds of people have been injured by defective pressure cookers, including Tristar, Gourmia, Sunbeam Products, Sensio Bella and more.
Our Miami Product Liability Lawyer provide clients with diligent representation, shifting the burdens of legal processes from them while working persistently to hold those liable for the damages accountable. Whether it's a multinational company or a local producer, we stand by our client's side until the end, striving towards obtaining just compensation for their physical, financial, and emotional damages.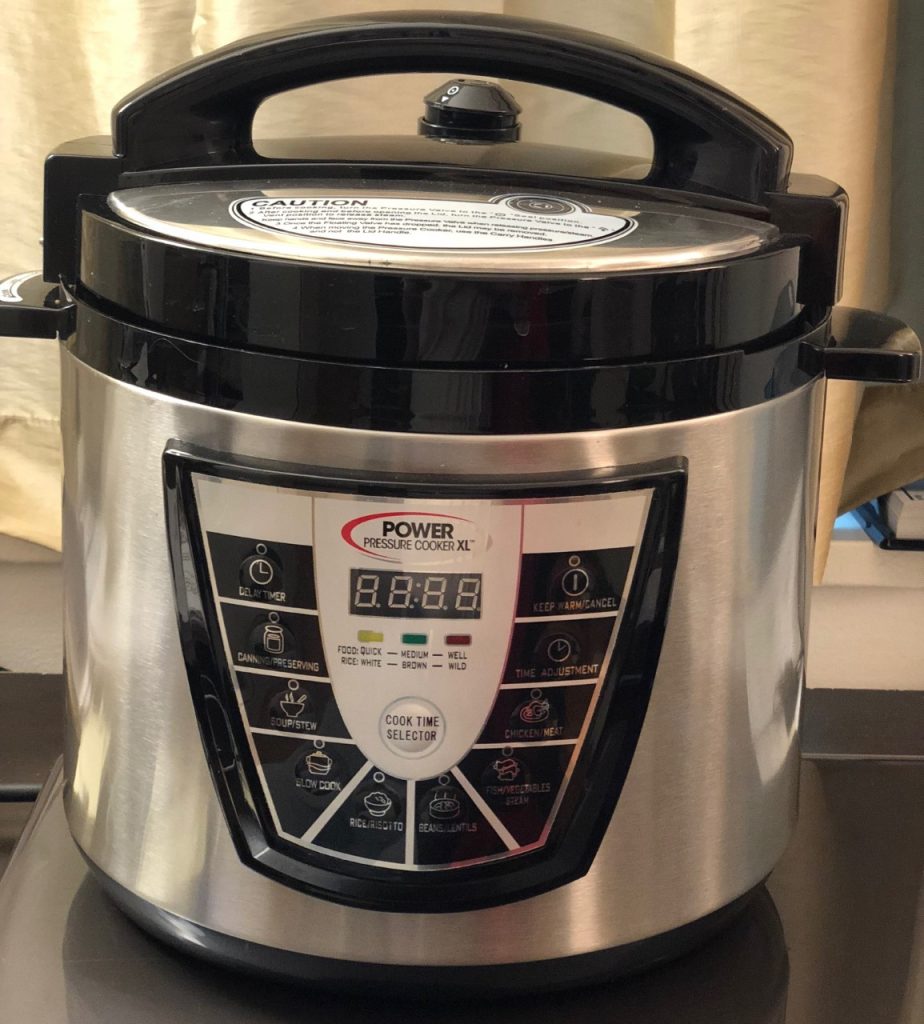 Common Injuries Caused by Defective Products
In the face of dangerous and defective products, consumers can sometimes suffer severe and life-altering injuries. Our law firm, handling cases in Miami-Dade County, Florida, is extremely committed to seeking justice for those who have been injured due to product defects. Below is a description of some of the various types of injuries that could be caused by defective products:
Head Injuries: Defective products can result in traumatic brain injuries, concussions or even skull fractures. These injuries can cause short-term impairment and potentially, long-term disabilities as well.
Spinal Cord Injuries: Faulty products can cause injuries to the backbone, potentially leading to paralysis or other permanent impairments affecting mobility and sensation.
Burn Injuries: This occurs when a defective product causes an unexpected fire or explosion, leading to first, second, or third-degree burns.
Broken Bones: These can result from accidents caused by product defects, leading to fractures that may require surgical intervention and extensive recovery time.
Internal Injuries: These can be caused by accidents involving defective products and might affect vital organs, requiring immediate medical attention.
Soft Tissue Injuries: Damages to muscles, tendons, and ligaments can result due to the use of a defective product, causing pain and potential damage to mobility.
Lacerations: Sharp edges on defective items can lead to deep cuts that might need stitches or even surgeries.
At times, these injuries can be fatal, leading to wrongful death claims. Our legal team is thoroughly experienced in handling such complex matters with a high level of professionalism, tenacity, and compassion. Our ultimate goal is to pursue the maximum available compensation and hold the responsible parties accountable.
Proving Liability for a Defective Product
Located in Miami-Dade County, Florida, our Miami Product Liability Lawyer provides comprehensive legal services in the area of products liability. This area of law revolves around the duty of manufacturers, wholesalers, and retailers to ensure their products are not unsafe or defective. Two fundamental principles govern these claims: strict liability and negligence.
Strict liability, a prominent factor in products liability law, holds manufacturers and sellers accountable if their product, when sold, has unreasonable defects or dangers that cause damage to the consumer. This means that even if the company exercised all possible precautions, it could still be held liable if the product was considered defective.
On the other hand, negligence involves demonstrating four key elements. First is establishing the defendant's duty of care towards the consumer. Next, the claimant should prove that the defendant breached this duty. The third element focuses on proving that this breach directly caused an injury. Lastly, it's necessary to show that actual harm or damages resulted from this injury.
The party bringing the claim often leverages the testimony of professionals or those with a deep understanding of the product or industry to successfully support their case. These testimonies can help solidify the claimant's allegations and can also clarify complex technical details to the court. Consequently, the role of such professionals is invaluable in substantiating a products liability claim.
Our Miami Product Liability Lawyer understands the complexity of these claims and strive to guide our clients successfully through these intricate processes. We are committed to helping those who have been injured due to defective or unsafe products.
Types of Defects in Products
At our Miami-Dade County law firm, our Miami Product Liability Lawyer handles a myriad of product liability cases, often coming under one of these three significant classifications:
Manufacturing Defects: These occur when an error takes place in the production process, resulting in a product that deviates from its intended design. Even if the design is solid, a manufacturing defect can make a product unreasonably dangerous to consumers, leading to harm they never anticipated.
Design Defects: These are inherent flaws in a product's blueprint or design that can compromise a consumer's safety. Even if appropriately manufactured, these products can still pose a serious risk to users if they come with an unsafe design. It bears underscoring that it isn't a one-off defect, rather all products manufactured according to the defective design share the same potential for harm.
Marketing Defects: Sometimes referred to as warning defects or failures to warn, these pertain to inadequate or missing instructions or warnings about a product's potential safety hazards. A properly designed and manufactured product can still lead to severe consumer harm if it is marketed without sufficient instructions or precautions. These defects particularly relate to the advertising, warnings, instructions, or any information provided by the manufacturer, seller, or distributor of the product.
As a Florida product liability law firm, we are equipped to navigate the complexities of these varied product liability cases, offering sound legal guidance while prioritizing our clients' needs and interests.
Evidence in Products Liability Cases
At our Miami-Dade County law firm, our primary goal is comprehensive representation of our clients facing products liability claims. We strive to use a diverse array of evidence sources to present the most compelling case possible.
Defective product: In any products liability case, the product in question is the cornerstone of our argument. We systematically examine its design, manufacturing process, marketing and instructions for use to identify any defects or inadequate warnings.
Photos of the accident and injuries: Visual evidence often speaks louder than words. Clear, well-documented photographs provide an invaluable perspective on the accident, aiding us in presenting a detailed account of how the injury occurred.
Evidence of product recalls or reports of similar injuries: Such evidence can underscore a trend of defective manufacturing or design, thereby bolstering the case against the product and its manufacturer.
Eyewitness Testimony: On-site witnesses provide a unique, first-hand account of the incident, bolstering the credibility of our argument.
Expert Testimony: Professionals in relevant fields can provide deep insight into technical issues, such as faulty design or manufacturing, evidencing negligence on the part of the manufacturer.
Medical Records: These provide an undisputed account of the injuries suffered, their severity, and any possible future complications. They present a direct link between the product and any resulting harm.
Documentation of Damages: Tangible proof of financial loss endured due to medical bills, lost wages, and other related expenses helps create a clear picture of the overall impact of the product's defectiveness on the injured party's life.
Our seasoned attorneys approach every case with a keen eye for detail, ensuring that we utilize every piece of evidence available to obtain a successful resolution.
Products Liability Class Actions by a Miami Product Liability Lawyer
When a product missteps and causes harm to multiple consumers or end-users simultaneously, it gives rise to a unique type of lawsuit known as a class action. In a products liability case, a class action is typically brought when a large group of people have been similarly affected by the same product defects or have suffered similar damages due to a product's failure to function as intended. The considerable number of victims necessitates this collective form of litigation.
The judicial process places certain procedural requirements on the pursuit of a class action lawsuit. Notably, the class must be "certified" by a court for the lawsuit to proceed as a class action. Certification requires that the class is sizeable enough that it would be impractical for each member to bring their own lawsuit, that there are common questions of law or fact among the class members, that the claims or defenses of the representative parties are typical of the class, and that the representative parties will fairly and adequately protect the interests of the class.
In such instances where litigating individual claims is economically inefficient or physically impractical, class action suits provide a way for consumers to hold manufacturers accountable for their actions. Class actions allow for streamlined litigation with potentially profound impact leveraged by sheer numbers of affected individuals, making them a crucial tool in the arsenal of products liability law. Not only can a successful class action result in substantial recovery for the harmed consumers, it also serves as a potent deterrent to corporate neglect. This Miami Product Liability Lawyer is well-versed in such dynamics, and can navigate the complexities of class action suits in products liability cases.
Mass Tort Lawsuits
Mass tort lawsuits, a prevalent component of Product Liability Law, are legal actions brought about by a large number of plaintiffs who have suffered harm or injury from a single product. It's a form of civil litigation that carries significant implications for both corporations and victims. These kinds of lawsuits can potentially be brought against manufacturers, retailers, or distributors if a product is believed to have caused harm to the consumers due to negligence, design defects, or failure to provide adequate warning.
In contrast to class action lawsuits, where plaintiffs are represented collectively in one lawsuit, each plaintiff in a mass tort suit is treated individually. This distinction provides each claimant the opportunity to illustrate the unique characteristics and impacts of their personal experience. In this context, elements such as the severity of injury, the course of treatment, and the consequential economic loss can vary greatly between plaintiffs.
Multidistrict litigation, or MDL, is a procedural instrument designed to expedite the process in mass tort lawsuits. This process allows numerous similar cases to be consolidated into one court, facilitating efficiency and consistency in handling. MDL plays a crucial role in allocating resources and managing large numbers of associated cases, without ending up in the impassive landscape of a class action.
To illustrate, mass tort lawsuits have been instituted in the aftermath of various incidents, such as pharmaceutical debacles, where medication has resulted in unforeseen side-effects, or in circumstances involving defective consumer products, like electronic devices or vehicles, which posed serious risks to the user's safety. Our Florida-based law firm, nestled in the heart of Miami-Dade County, diligently works to safeguard consumer rights in these complex legal landscapes.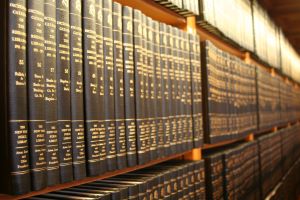 Whom to Sue for a Defective Product
At our Miami-Dade County law firm, we believe that Product Liability is a crucial aspect of consumer rights. We represent injured parties the pursuit of justice against various defendants responsible for injuries caused by defective products.
Manufacturer of the product: Our legal professionals navigate through complex litigations involving product manufacturers. When a product fails and causes harm to a consumer, the manufacturer may be held accountable. The pursuit of a claim in such a case requires a keen understanding of both legal regulations and product standards.
Manufacturer of a component of the product: Sometimes, the product as a whole isn't faulty, but its component(s) can cause injuries. Our team can represent your interests in these cases, establishing a direct connection between the component and the inflicted damage.
Distributor: Distributors play a significant role in the supply chain and can be charged if they facilitate the circulation of hazardous items. Our dedicated team examines their role in product safety and challenges their accountability when necessary.
Retailer or Seller of the product: We also represent clients in cases against retailers or sellers. Retail establishments can be held responsible if they sell defective products knowingly or negligently. We endeavor to prove their involvement and seek rightful compensation.
With extensive legal knowledge, we strive to protect consumer rights and achieve favorable outcomes for our clients. Our team is committed to identifying all parties that may have contributed to the production, distribution, and sale of a defective product that resulted in injury. Through meticulous investigation and strategic litigation, we advocate for those harmed by defective products.
Damages in Products Liability Cases
At our Miami-Dade County law firm, Jason Turchin represents clients in products liability cases, helping them understand the intricacies that these cases can entail. These lawsuits often involve two types of damages: economic and non-economic. A key aspect of our service involves extensively explaining these details to our clients. Therein:
Medical bills: If a defective product has caused you harm, the cost of medical attention you've received due to this, falls under economic damages.
Lost income: If the injury caused by the defective product has prevented you from working, or diminished your capacity to work, you can seek compensation for the income lost.
Future treatment costs: Sometimes, the injuries from defective products may require prolonged treatment. Our firm helps you estimate these costs for compensation.
Lost earning capacity: If you're unable to perform at the same level professionally due to the injury, you may be entitled to compensation under lost earning capacity.
Property damage: Economical damages also cover any property that's been damaged due to the defective product.
Pain and suffering: Non-economic damages can include compensation for any physical pain, emotional distress, or reduced quality of life following the incident involving the defective product.
Our law firm takes every step to ensure our clients understand these elements fully, as we believe an informed client contributes significantly to navigating through the legal process.
Statute of Limitations and Statute of Repose in Products Liability Cases
At our Miami-Dade County, Florida law firm, our Miami Product Liability Lawyers want you to be thoroughly aware of how important time is in products liability cases. In the state of Florida, there exists what is known as a statute of limitations for these types of cases. This is a predetermined legal timeframe, within which any victim of injury or harm due to a defective product must officially initiate legal proceedings against a manufacturer or distributor. The statute of limitations for a products liability case in Florida is generally two years. If this limit is exceeded, a claim may be deemed ineligible for pursuit within the court system, regardless of how substantial or valid it might be.
Another critical time period to consider in Florida's products liability law is the statute of repose. This period sets an absolute limit, after which, no products liability suit can be filed, even in situations where the harm only became evident recently. While the statute of limitations clock starts ticking from the date the harm or injury manifested itself, the statute of repose clock does not hold such consideration and starts from the date the product was initially purchased or delivered. There are also exceptions to this rule, like where a Defendant fraudulently conceals the defect which could stay the time period during that concealment period. Our knowledgeable lawyers can navigate the intricacies of these laws proficiently, in ensuring our clients' rights to justice are not impeded by such deadlines. Knowing and understanding these laws can prove crucial in pursuing a successful products liability claim. We stand committed to guiding our clients every step of the way, ensuring they are well-informed and equipped to effectively maneuver through this legal journey.
Settlements in Products Liability Cases
Often in the realm of product liability, cases may not make their full journey to trial. Our Miami-Dade County, Florida law firm holds a keen understanding of this, frequently helping clients navigate the landscape of settlements versus trials. When a responsible party or their insurance company offers a settlement, this is a pre-trial agreement to compensate the victim, mitigating the need for a potentially costly, lengthy, and uncertain court proceeding. However, accepting a settlement can come with its pros and cons.
One key advantage of taking a settlement is the assurance of receiving compensation. Unlike a trial, where the outcome is unpredictable, a settlement ensures the victim obtains some form of monetary remedy. This option tends to be more prompt and less complex, saving victims the mental stress and financial burden that accompanies the litigation process.
Conversely, there are possible disadvantages to consider. Settlements often demand a release of claims, which means victims forfeit their rights to further pursue legal action related to the incident in question. This is designed to protect the defendant from multiple lawsuits. Consequently, it's crucial that victims carefully weigh this aspect before accepting a settlement, as the amount might not fully cover long-term medical costs or punitive damages that the court may typically award.
Navigating this nuanced territory requires in-depth understanding and strategic prowess. Our law firm in Miami-Dade County, Florida is well-versed in handling these decisions, advocating relentlessly for our clients' interests in both settlement discussions and in court.
Let Us Help You Pursue Compensation
At the heart of Miami-Dade County, our adept law firm offers unwavering support to those who have been wronged due to defective or unsafe products. We understand the upheaval inflicted by such unfortunate circumstances and channel our knowledge, experience, and diligence to pursue the compensation and justice you deserve. Our steadfast attorneys meticulously unravel the complexities of product liability law to build a strong and compelling case on your behalf. From conducting a thorough investigation, collecting essential evidence, negotiating settlements, to representing you robustly in court, we see you through the entirety of this challenging journey with dedication and integrity. Facing powerful corporations can be daunting, and we aim to shoulder this burden for you, empowering and guiding you every step of the way. Reach out to us in Miami-Dade County at (800) 337-7755 to see how we can assist in your pursuit of justice and compensation.
Client Reviews
Get in Touch
1

Free Consultation

2

Available 24/7

3

Serving Florida, NJ, NY, and Washington, DC.
Fill out the contact form or call us at
(800) 337-7755
to schedule your free consultation.